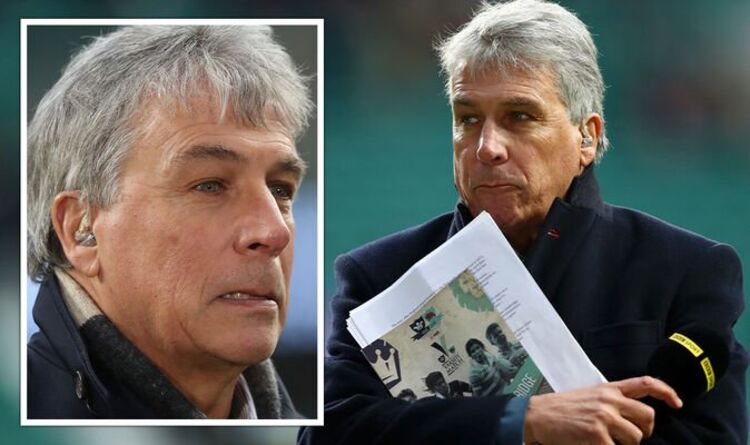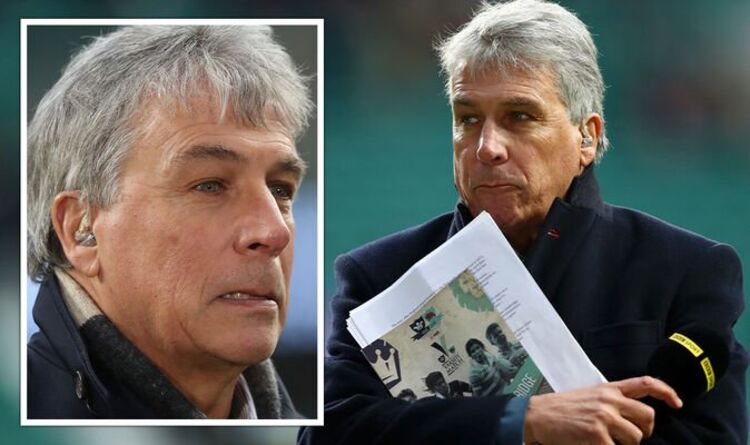 John Inverdale, 64, returns to our screens this afternoon for an episode of 'The Chase Celebrity Special'. The veteran pundit takes part in a special Christmas edition of the hit ITV quiz show hosted by Bradley Walsh. John is joined by Judy Murray, Bernard Cribbins and Scarlett Moffatt as they seek to outrun the Chaser. The celebrities work as a team to use their knowledge to win money for charities of their choice.
He told The Times that his role as a commentator for England matches would not have been compatible with his new RFU role.
He said: "I got a call out of the blue asking if I wanted to sit on the RFU Council and represent the National Clubs Association.
"Having spent 30 years saying that the RFU needs to sort itself out, I decided to think about it.
"I approached the BBC and they said that if I was a member of the governing body, I couldn't do any England matches.
"And in the background was the doubts as to whether the BBC would be involved in the future anyway."
The presenter started out at Radio 5 Live, before moving into TV as the host of 'Rugby Special'.
During his long career, he has also presented Wimbledon, the Olympics, football, Cheltenham and golf.
Drawing on his wealth of experience, the star admitted to The Times that he did harbour some doubts over the future of rugby.
He said: "Where does rugby sit in the sporting landscape at a time when e-sports become an Olympic sport?
"When you have an NFL franchise heading for London?
"What we've always viewed as rugby's traditional jigsaw could well get smashed in the next decade or so, so how does rugby stay relevant?"
'The Chase Celebrity Special' airs on ITV from 5pm today.
Published at Sun, 10 Apr 2022 14:00:00 +0000
Why John Inverdale left BBC: Bosses said RFU role would mean end to England commentary