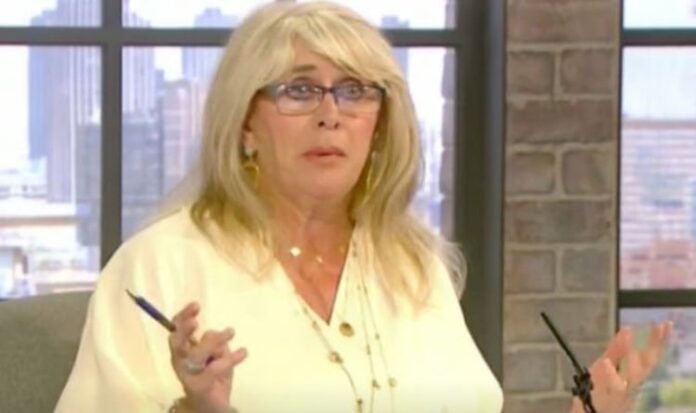 Carole Malone has lashed out at a teacher for complaining about teachers' working hours. Speaking on Jeremy Vine on 5, Ms Malone argued with a caller that teachers' commitments were not different from that of most of the workforce, and that longer holidays were an added bonus. Her comments came during a discussion about the possibility that the Government could extend schooldays by half an hour to make up for lost teaching during the coronavirus pandemic.
Host Angelica Bell, standing in for Jeremy Vine, put it to Carole Malone that the caller to the show, Sonya, was right that teachers have an unusually high workload.
Ms Bell said: "They've got all that to do, but then they've got their own families."
"I hear what Sonya said from teachers a lot," said Ms Malone.
The Daily Express columnist added: "I mean no one ever said on this panel the schools were closed, Sonya. No one ever said on this panel that teachers go home when the kids go home.
JUST IN: Holby City CANCELLED: BBC axes medical drama after 23 years
"I do hear a lot from teachers that they work until six or seven at night, so do the rest of us you know?
"It's a kind of normal thing to be working until six, seven, eight at night. 
"Lots of people work until that time and then go home, and do extra work.
"I think the argument a lot of people would give you on that score is that at least you get something like 12 or 13 weeks holiday a year.
READ MORE:  UK weather forecast: Britain braced for 86F heatwave – maps show 16 DAYS of boiling temps
The Government unveiled a £1.4 billion recovery plan for education to help children who have fallen behind on their education during the pandemic catch-up.
The plan is far lower than the £13.5 billion the Education Policy Institute had suggested would be needed.
Most of the funds are to be spent on tutoring sessions for schoolchildren to make up for lost learning caused by Covid-19.
Boris Johnson said that the Government would "do everything we can to support children who have fallen behind."
Published at Wed, 02 Jun 2021 11:21:00 +0000
'You get 12 weeks off!' Carole Malone hits out at teachers lamenting extended day plan