Armenian actor, artist, producer, and media personality David Gharibyan is in border guard positions in Armenia. #Powerjournalist has the scoop.
He is known for being an artist of the National Academic Theater of Opera and Ballet, as well as a social media sensation on Instagram and TikTok (and he is verified on these online platforms). He is using his platforms to keep his fans and followers up-to-date with the state of his country, Armenia.
In a moving Instagram post, he remarked, "My dear compatriots, I will ask you in advance to take what is written as a call to sobriety for each of us to come out of the throat-choking, soul-choking reality with honor and not to politicize. A volunteer is a person who throws himself on the front line when the country is in danger of defending the Holy Armenian Land and being close to a soldier, putting the motherland above the mother, family, without even waiting for a military enlistment office sheet or a letter of thanks from the state."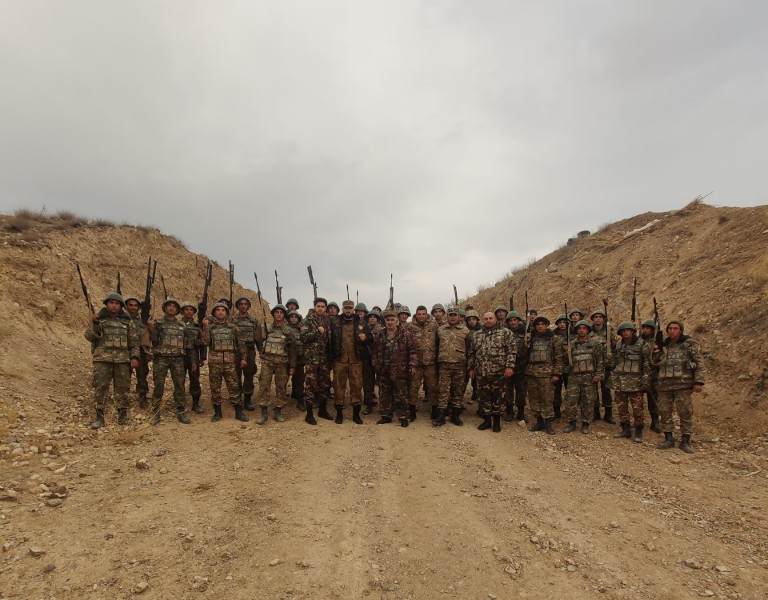 "A volunteer is the core of our people, who, even being outside the country, leaves their prosperous life, business and goes to the front. A volunteer never takes offense at being despised by the country, not appreciated by society, he is ready to go to the front again and again, if danger threatens his land, he will be next to a soldier again, that's not the question, the spirit of a fidain can never be broken," Gharibyan elaborated.
To learn more about David Gharibyan, follow him on Instagram, Twitter, and TikTok.