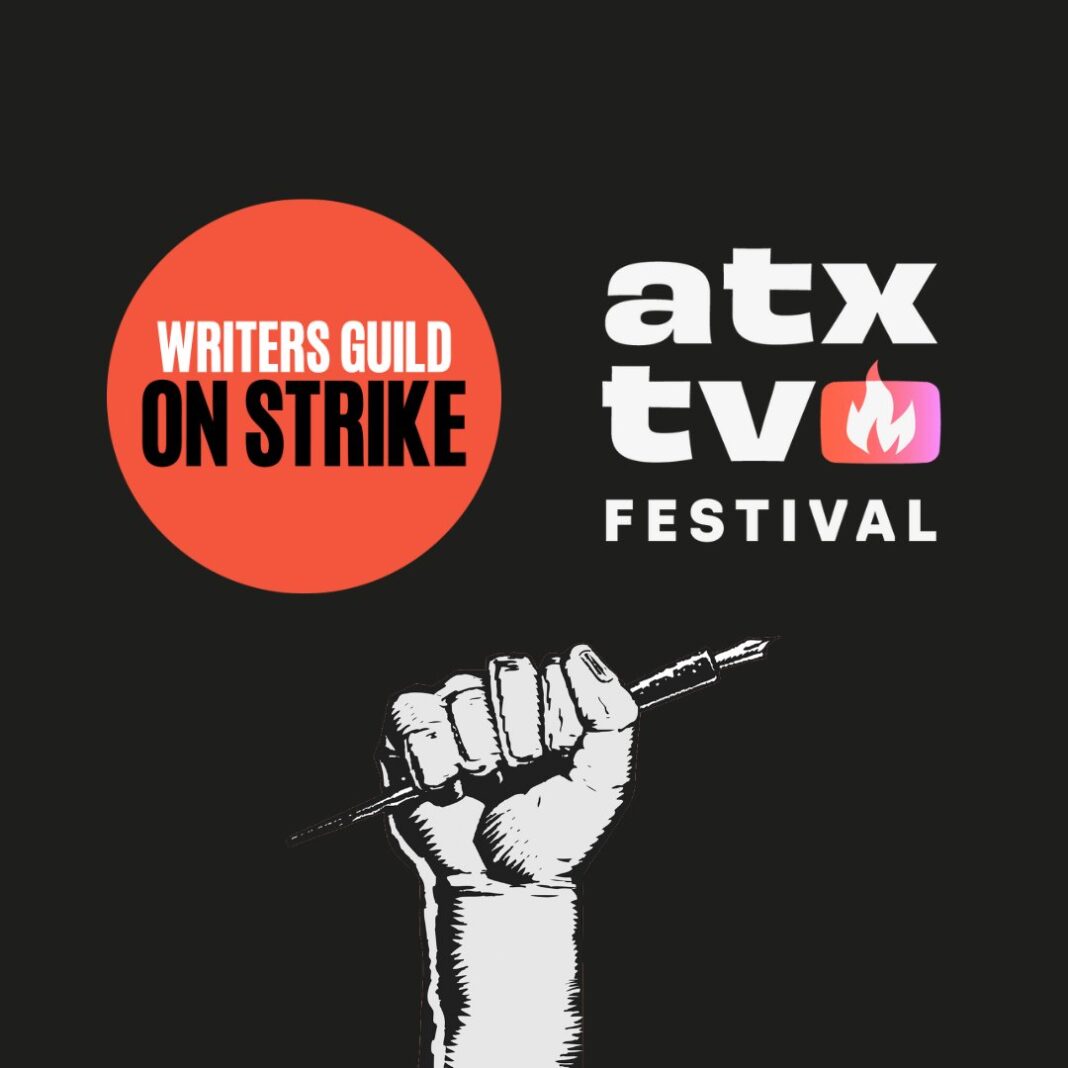 This year's ATX TV Festival may look a little different, given the ongoing writers strike involving the Writers Guild of America (WGA) that once again, has writers fighting for why their mere involvement and participation significantly shapes the development and growth of Hollywood and entertainment unions at large.
The WGA began its strike on May 2, causing a fairly quick pause on many industry-leading programming, including, but not limited to NBC's "Saturday Night Live" and "The Late Show." As the strike continues, other programming expected to air in the fall may be impacted as well, according to the Associated Press.
ATX TV Festival, which runs from June 1-4 in Austin, Texas, is currently in its twelfth season, and is expected to (still) host dozens of screenings, Q&As, panel conversations, and more.
Last week, ATX TV Festival tweeted out its position on the ongoing writers strike, announcing new updates for its special WGA on Strike! Panel:
"With so much at stake in the industry right now, what better way to #TVTogether than to talk about the issues and the changes being fought for? #ATXTVs12 has a few updates to the festival lineup, including the addition of a special WGA on Strike panel," the tweet reads.
According to The Hollywood Reporter, the panel will host TV leaders, including Zoanne Clack (WGA West), Greg Iwinski (WGA East, negotiating committee), Damon Lindelof (WGA West), and Julie Plec (WGA West). It will be moderated by WGA East's Beau Willimon.
Unfortunately, due to the ongoing writer's strike, the Festival has already canceled select programs, including, but not limited to "Late Night with Seth Meyers, the "Andor" conversation with Tony Gilroy, "Tiny Beautiful Things" conversation with Liz Tigelaar and Cheryl Strayed and the "Dawson's Creek" 25th Anniversary Screening & Conversation.
Having said that, ATX has also spoken on behalf of those who canceled their programs stating that while these particular members of the WGA support and believe in their respective series and teams, they also stand with the WGA and as such, would not be attending.
Continuing, the founders acknowledged that television wouldn't exist without its writers:
"They have always been the rock stars of our festival, and though this year will look a little different, it will continue to be a place to showcase their talents and importance. The stories and characters we care so deeply about would not exist without them, and neither would this festival."
Ultimately, the conversations that are taking place during the Festival, including the WGA on Strike! panel, make this year's programming that much more critical for attendees, especially the writers and talent.