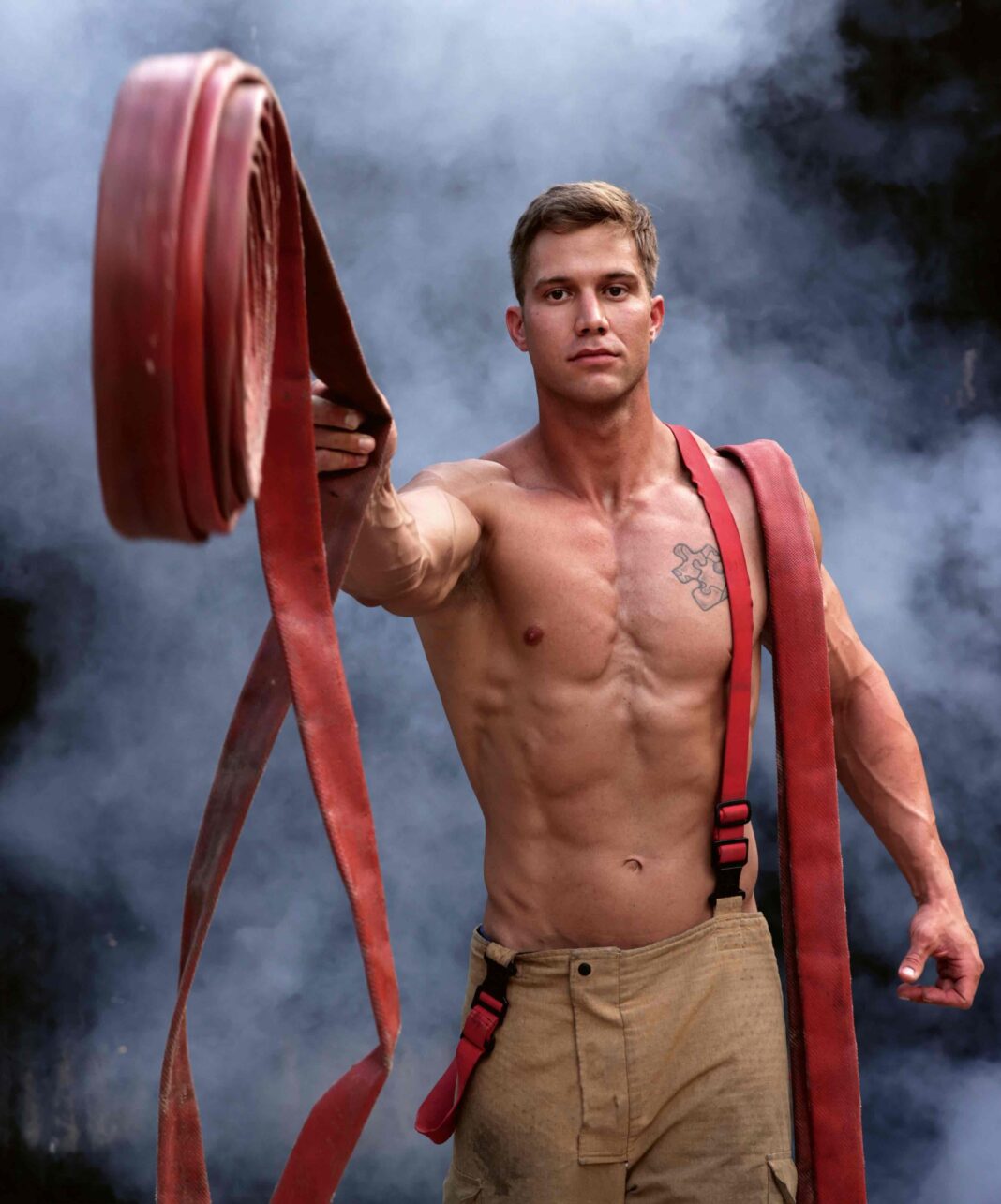 Australian Firefighters released their 2024 Calendar, which helps many charities. #Powerjouranlist Markos Papadatos has the scoop.
Australian Firefighters Calendar 2024 turns up the heat and promises a year to remember! The wait is over…..the most popular calendar in the world is back! The highly anticipated 2024 Australian Firefighters Calendar has just been launched and is now in its 31st year of
production. The annual photoshoot brings Australia's favorite heroes and animals together to produce the worlds most iconic calendars.
The 2024 Australian Firefighters Calendar will also be supporting the following organizations: Wildcare Inc., Fauna Rescue of SA, Native Animal Rescue, CAVFA, Queensland Koala Society, Best Friends Felines, All Breed Canine Rescue Inc, Healing Hooves, and the Safe Haven Animal Rescue.
Two firefighters this year are also from America: Caden Troy and Jacob Hacker, and Steven Giannopoulos is from Canada.
Since its launch in 1993, the calendar has donated over 3.4 million dollars to charities across Australia. The calendar's proud history of supporting animal refuges and Australian Wildlife in the past, will continue into the future. Australia's Rural Firefighters and children suffering from Cancer will also once again benefit from donations.
The Australian Firefighters Calendar is found on the walls of supporters in over 90 countries around the globe. The firefighters from the calendar are in hot demand to appear on some of the most popular TV shows and magazines around the world. From Germany to Taiwan,
to the US and Japan, the firefighters from the calendar use their popularity to continue the message of conservation for Australian Wildlife.

Over 25 Australian firefighters have come together for the month-long photoshoot to make this years 6 editions. Firefighters from aviation, military and urban fire services have once again produced the most talked about calendar photos for the 2024 editions of the
Australian Firefighter Calendar.
Each month of the 6 different calendar editions reveals a different firefighter and their heartwarming bond with some of Australia's most adorable animals. From cuddly koalas to playful kittens, these visuals capture the compassion that these firefighters stand for both in and
out of uniform.
Due to the popular demand of the past editions, the Dog, Cat, Horse, Mixed Animal and Classic Calendars are back. A new addition to the calendar collection for 2024 will be the 'Hero' Calendar. This edition depicts action shots of handsome firefighters doing what
they do best.
To learn more about the 2024 Australian Firefighters Calendar, follow it on Instagram, and visit its official website.