Actress Courtney Henggeler of "Cobra Kai" chatted about "Cat on a Hot Tin Roof," where she plays Maggie the Cat.
Sunday, March 5th, was opening night of the re-engagement at The Theater at St. Clement's, which was directed by Joe Rosario. The play, which stars Matt de Rogatis, Courtney Henggeler, Alison Fraser, and Frederick Weller, received a glowing review from True Hollywood Talk, and rightfully so.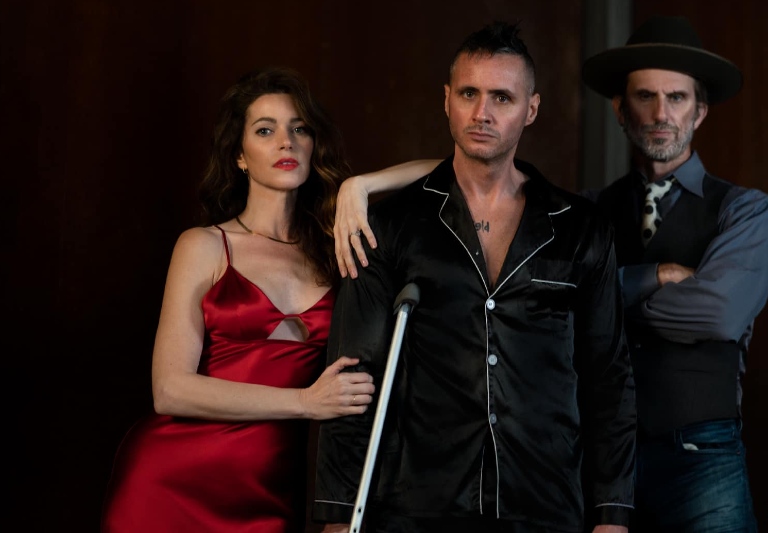 Following the well-received performance, Henggeler and the cast participated in question and answer (Q&A session) with the audience. This journalist was afforded the privilege to ask her a few questions after the show.
When asked how she handles being dialogue-heavy and monologue-heavy (especially since Act 1 is mostly her), she jokingly laughed, "Drugs." "When I first saw the script, I thought 'Oh my God, how am I ever going to memorize this?' and it was not easy but that wasn't even the hard part. It was all the work behind it that was a challenge." "Looking back, I don't know… drugs," she said with a sweet laugh.
In this production, Henggeler joined Matt de Rogatis who reprised is critically-acclaimed role as Brick. "Working with Matt is wonderful," Henggeler said. "As Brick, I get to grab him, hit him, and grope him, and get away with it. Matt is just fantastic," she added.
Director Joe Rosario subsequenly complimented his entire cast for all of their hard work in piecing this production together. "Everybody in the cast worked very hard, that's why the play turned out so great and incredible," Rosario added.
To learn more about Courtney Henggeler, follow her on Instagram.
For more information on the latest re-engagement of "Cat On a Hot Tin Roof," check out the Ruth Stage official website.