Holiday season inexorably means some type of travel. That, in turn, opens up a whole can of uncomfortable worms – from long airport delays and treks across terminals to sitting (and attempting to stay quiet) at a very, very long family dinner. So, what can bring reprieve to all of these situations? Compression socks.
How?
Read on.
And, yes, if you imagined an old grandpa on a plane with socks up to his inner thigh, congrats, we have a similar stereotype of what compression socks look like. In two words: deeply unattractive.
Now enter, Partha Unnava, aka seller of compression socks, aka the founder and CEO of Lasso, aka the man who is looking to change the stereotype, break down what compression technology actually does for our health, and how they might be exactly what we all need this holiday season.
P.S. Partha's also a biomedical engineer and former athlete, so he's not pulling facts out of nowhere, like many people's grandparents.
Emily: When some people (me) think of a compression sock – they think of an old person on a plane. Break it down for me (like I'm a 5th grader) – what is a compression sock? What is the goal of it? What does it do?
Partha: That's really funny because a lot of people tend to think about compression socks as a boring product, and the fact of the matter is, most of the brands doing compression are really boring! What Lasso does is it uses compression as a technology to activate your foot and your ankle muscles, to improve balance, movement, recovery, and circulation. It sounds pretty crazy to say, but the benefits are very scientific and very real – and also very unique to our patented BlowYourMind
technology.
Emily: Hold up. Expand on the tech!
Partha: BlowYourMind technology is the patented compression weave in our socks that activates your muscles, ligaments and tendons and helps your body move better. Our socks are so different from any other socks our customers have worn, that they always tell us Lasso Socks blow their minds when they put them on.
Emily: How did Lasso hone in on that technology?
Partha: I started this company after I broke my ankle playing basketball. We're all used to vitamins and supplements to help take care of our body from a chemical standpoint, but there's no vitamins for your movement. That's what Lasso is. It uses compression to mimic the benefits of taping your feet and ankles, and at the same time it's super comfortable and machine washable, and feels like the best sock you've ever worn.
My background is in biomedical engineering so creating these benefits through a unique weave of yarns was essentially based on a study of anatomy, muscle activation, and the causes of most of our foot and ankle injuries.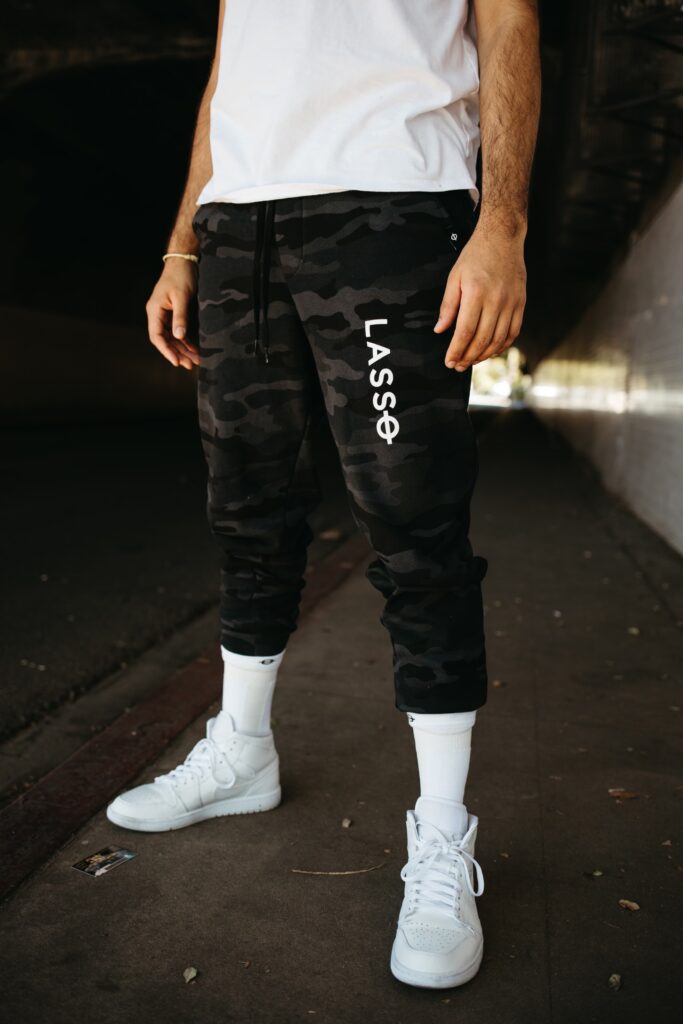 Emily: Why do people wear them today?
Partha: People wear Lasso socks for one reason: to move better. Whether you are an elite athlete looking to gain a performance edge and get better muscle activation, or whether you are recovering from an injury or looking for pain relief from a condition, the socks can help you.
Right now, doctors are recommending Lasso Socks for ankle rolls/weak ankles, plantar fasciitis, Achilles pain, flat feet, and more.
Emily: Tell me about some of the cool designs and how you guys are completely rebranding the compression sock?
Partha: One of the most important things with a product that improves your health is that it HAS to be cool enough that people want to use it. In my opinion, that's one of the biggest problems with compression socks right now – they help with circulation, but they're all ugly and they're really not that well made.
We love doing design drops and we love coming up with designs that our customers and brand ambassadors want to wear. We've done tie-dyes, marble designs, logos and athlete collections and more. The idea is that no matter who you are, we want to give you a way to express yourself using this health positive product as your canvas.
Emily: What athlete did you nerd-out over after hearing he/she was wearing the product?
Partha: I'm a lucky guy because I've been able to have so many of these moments, but one of the special moments for me was seeing Cam Newton wear the product, not just because he fell in love with the benefits, but because he actually posted a video jumping into a pool wearing only his swimsuit and Lasso Socks! The most satisfying feeling as a product designer is seeing someone put their own swag on something you've made.
Emily: How can this technology help with performance and recovery? Does it really?
Partha: Lasso Socks were recently proven to improve your balance by 25% just by putting on the socks (compared to athletic socks and compression socks), and they improve your weight distribution by 100% on the bottom of your feet. That means you can actually direct more force through your feet, and you also feel the benefits in your back, because this significant change on the bottom of your feet actually relieves pressure on your spine.
From a recovery standpoint, our BlowYourMind technology actually helps to treat medical conditions from injuries, and improves circulation and muscle recovery times after a physically taxing event.
The amazing thing about Lasso Socks is that there is a TON of science supporting what the product actually does, and that's the reason doctors around the world recommend the product so much. There's nothing else like it.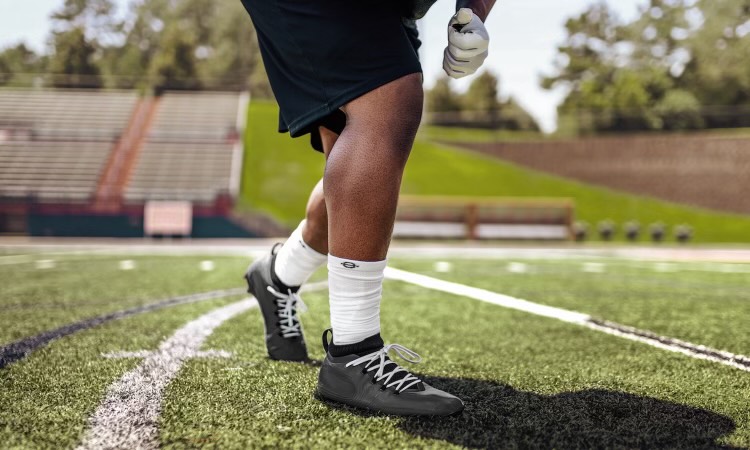 Emily: What can we look forward to with Lasso ?
Partha: The biggest thing for us right now is spreading word about Lasso Socks. We want more people to feel the amazing benefits of Lasso Socks, and honestly as we run the business it feels like this phase is all about spreading the gospel.
We have more products in the pipeline, but we're not rushing to put those into the market yet because we still need people to understand what Lasso Socks can do for their lives, and to understand that this is a dramatic evolution from regular socks.
Obviously, there's more colors coming, more styles, and more fun to be had as a brand in telling our story to the world. We're telling the story of Gareon Conley's return to the NFL in a docuseries right now, and we just partnered with Ezekiel Elliott in a partnership to showcase not only how the socks play a crucial role in his training and recovery regimen, but also to speak to the world on the many unique benefits of this product and technology with his unique style and flair.