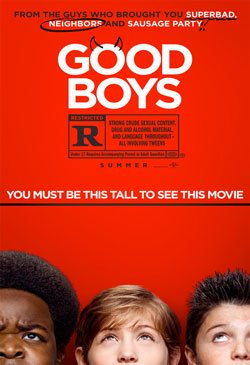 Director: Gene Stupnitsky
Cast: Jacob Tremblay, Will Forte, Retta, Molly Gordon, Lil Rel Howery
Plot: Three sixth grade boys ditch school and embark on an epic journey while carrying accidentally stolen drugs, being hunted by teenage girls, and trying to make their way home in time for their first kissing party.
Genre: Comedy
Release Date: August 16, 2019
Movie-List. Movie Trailers. Period.