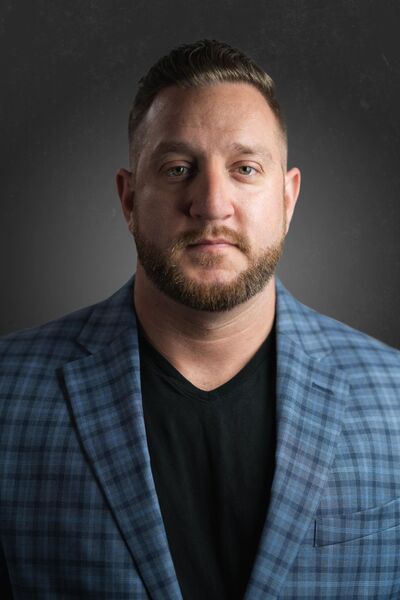 Most people are exhausted from contending with numerous things that make them bleed financially. Hence, many aspire to break free from the monetary struggles that restrain them from living their lives fully. Ultimately, everyone wants to attain financial freedom to achieve social mobility.
Statistics have shown that financial literacy in the United States declined over the years. In 2015, a study conducted by Standard & Poor's revealed that only 57% of American adults are financially literate. This number was considerably low compared to that of Scandinavian countries, such as Norway, Denmark, and Sweden, which recorded a 71% financial literacy score. That said, most Americans have an inadequate understanding of personal finance, money, and investment that can result in a lack of savings, increased debt, and a high likelihood to face a retirement crisis. 
Entrepreneur David Hutchinson says that a life of abundance and prosperity is something everyone aspires to attain. According to him, many individuals only get 5% of what is imperative to know about money in the early years of their education. Leaving the rest for people to know on their own given that practical financial education is not the focus of American education.
Hutchinson is the founder and chief executive officer of The Legacy Company, an education, and development company that aims to teach individuals about the proper handling of finances. He has been providing financial and wealth coaching to various people for at least a decade now. For Hutchinson, money without purpose and direction is meaningless and can easily be lost. "Creating wealth is not only about finances. A more holistic approach requires the involvement of the other pillars of life like the mind, body, and family. The right mindset and a healthy body can help you propel to physical and financial wealth in life," he added.
Building a Legacy
Over the years, Hutchinson observed the inadequacies in the formal educational system, wherein the practical usage and allocation of one's money is not taught effectively by educational institutions. Hence, he made it a commitment to help change the way people learn about and understand the essence of properly handling their finances. He believes that it is necessary for people to know how to do holistic wealth planning that can lead to the enrichment of life.
With that in mind, Hutchinson is devoting his time, knowledge, and expertise to making a big difference and leaving a true legacy by financially educating people in the country. It is the main reason why he established The Legacy Company. For Hutchinson, a legacy means building something that will last for eternity. In addition, he stated that the goal is not to live forever but to create something that will. The creation of something that can span from one generation to another will become a way of life and a way of thinking. 
In his approach, Hutchinson advocates that wealth creation requires involving all the pillars of life – mind, body, family, and finances. He went as far as saying that true legacy is investing in oneself and one's future; it does not revolve around money, rather it encompasses the spirit, health, and mind.
He further states that he wants to help individuals develop a higher, more centered, educated, and well-rounded version of themselves. Consequently, lessons learned by his clients from him can be passed down through their families and generations to come; they transcend from a physical realm to a more spiritual concept.
The Man Behind the Legacy
Before becoming a wealth coach, Hutchinson served the country as a military serviceman. When he finished his tour of duty, he decided to leave the US military and pursue a career in financial and wealth planning.
To build his expertise on this new career path, he initially worked for other financial companies, namely Prudential and Wells Fargo. Hutchinson began to delve into more complex financial work, doing insurance and retirement for a couple of years. He owes the development of his competencies to elders and mentors who ran financial companies that took him under their wings. Through their initiatives, he was able to learn more, hone his skills, and eventually let him dive into more high-end, wealthy clients.
Hutchinson became equipped with the knowledge and skills that he acquired through the passing of time In 2009, he started The Legacy Company. Hutchinson admitted that the company that he took some time to craft clicked with potential clients. At first, the company was not bringing enough revenue. To make ends meet, he conducted personal training and diet coaching on the side for the first two years of his venture. It was gradual at the beginning and he did not expect the company to become what it is at present. However, he knew that things would get better as the years go by.
At present, Hutchinson now has a growing team of hungry advisors set out to change the way people are educated on the financial game of life. He also collaborates with other elite money managers to help online clients grow, protect, and build their wealth.
Time To Leave Your Legacy
Hutchinson assures everyone that God did not design us to play small. Despite the demands and hardships present in contemporary society, it is possible to combat these and rise above them. That said, Hutchinson is sending an open invitation to everyone to create their true legacy. He and his team of advisors are willing to lend their hand to people who want to build their wealth through a more holistic approach. 
Because a sound body and a sound mind are paramount to an abundant and fulfilled life, they are here not only to enhance people's financial stability but also to create a culture of individuals who want to have better physical wellness and nutritional health. Hutchinson is challenging everyone to create something powerful that lasts forever.