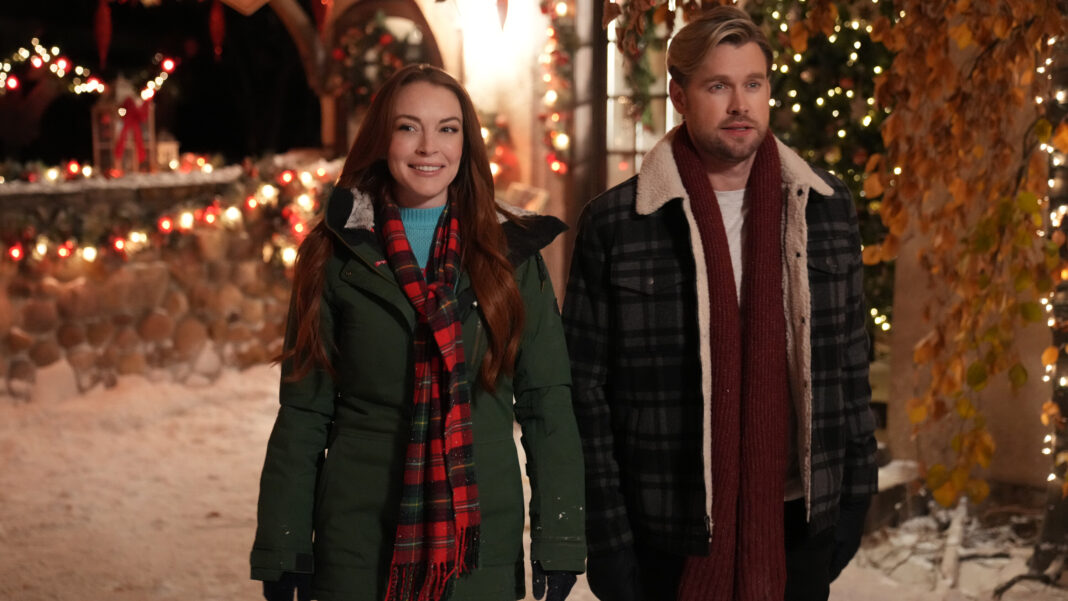 Actors Lindsay Lohan and Chord Overstreet delight in the new original holiday film "Falling For Christmas," which premiered on Netflix.
In this new movie, a newly engaged, spoiled hotel heiress (played by Lindsay Lohan) gets into a skiing accident, suffers from total amnesia, and finds herself in the care of a handsome, blue-collar lodge owner (Chord Overstreet) and his precocious daughter in the days leading up to Christmas. Without giving too much away, it is worth more than just a passing glance.
It was eloquently directed by Janeen Damian, and the film's producers include her husband Michael Damian ("The Young and The Restless" fame), and Brady Krevoy, among others. Lindsay Lohan is impressive as Sierra Belmont, and Chord Overstreet is dashing as Jake Russell, they have great chemistry together.
This movie is poignant, well-written, sincere, and heartwarming. It is recommended for the entire family, especially since it can provide an escape during these trying times that the world is going through. Compliments to showrunner Janeen Damian for her clear and concise vision on this project. "Falling For Christmas" garners 4.5 out of 5 stars. Well done.