"The Magic Flute," starring Oscar winner F. Murray Abraham and Jack Wolfe, was released in cinemas nationwide on March 10, 2023.
It was eloquently directed by Florian Sigl, who helped bring the screenplay to life. It follows 17-year-old Tim Walker (played by Jack Wolfe) as he travels from London to the Austrian Alps to attend the legendary Mozart boarding school. There, he discovers a centuries-old forgotten passageway into the fantastic world of Mozart's "The Magic Flute."
The casting is pitch-perfect, especially having the iconic Academy Award winner F. Murray Abraham ("Amadeus") playing the role of Dr. Longbow. It is a neat blend of such films genres as fantasy, mystery, drama, adventure, comedy, romance, and musicals, all in one. The original score of this film is captivating, and its cinematography is visually striking, transporting its viewers to different realms.
This is a movie that will take its viewers on an awe-inspiring journey of discovery and exploration as it scrutinizes two different worlds as seen from the perspective of teenager Tim Walker. Tim goes to a prestigious boarding school to fulfill his aspirations as a singer, and another into a parallel world filled with fantasy and adventure.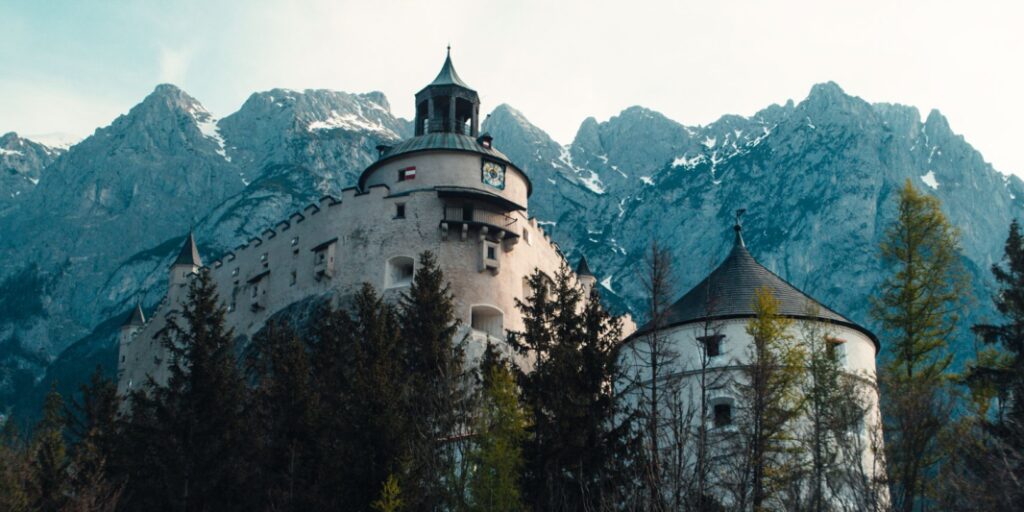 Tim has been dreaming his whole life about attending Mozart All Boys Music School, but already his first days there confront him with a hostile headmaster (F. Murray Abraham), the stresses of a first love, and serious doubts about the authenticity of his singing voice.
When he discovers a mystical gateway in the school's library, he is pulled into the fantastic cosmos of Mozart's opera, "The Magic Flute," where imagination has no limits and the Queen of the Night (Sabine Devieilhe) reigns.
Florian Sigl is able to dust of Mozart's classic "The Magic Flute," re-imagine it, and introduce it to a younger generation of fans with an ensemble cast of gifted talent such as Jack Wolfe (Netflix's second season of Shadow and Bone), F. Murray Abraham (The White Lotus), Iwan Rheon (Game of Thrones), Asha Banks (Rebel Cheer Squad), and a supporting cast that includes renowned opera stars from around the globe. They all have great acting chemistry together, and they exude vitality and zest into their characters. F. Murray Abraham delivers a controlled and commanding performance as the headmaster, while Jack Wolfe is a triumph as Tom; it is evident that a star is born.
The script fulfills the ensemble cardinal rule, where every young actor is given his or her own characterization. Florian Sigl is able to fuse the notion of reality vs. fantasy in an organic and authentic manner, and the music is an added treat. Viewers can recall "The Letter For The King" meets "Enchanted" with the atmospheric elements of the "Harry Potter" films.
The Verdict
Overall, "The Magic Flute" is a highly entertaining and imaginative film that is ideal for the entire family. Jack Wolfe and F. Murray Abraham deliver show-stopping acting performances, and the ensemble cast is just as memorable. It is refreshing escapism at its best as Florian Sigl immerses us in his whimsical world. "The Magic Flute" is recommended and it garners a B+ rating.