The American composer Ben Lovett is a name to keep in mind in this particular musical generation. If you're quite unfamiliar, he is well known for writing unconventional music for films and documentaries that speak to the minds of many across the world.
A year and a half ago, he debuted his most recent music directing, "The Night House", at the Sundance Film Festival in 2020, held in Park City, Utah. Now, the thriller project will be premiering in theaters today, where viewers can finally see the music come to life. "The Night House" is an intense horror, which features Beth (Rebecca Hall) dealing with the death of her husband, as he is left alone in the lakeside home he had built. As hard as she tries to stay together, she begins to have dreams – and not quite the good ones, as a ghostly presence in the house calls to her with a haunting allure. And as her friends warn her against digging through his belongings, she begins digging for answers… and some may be the ones she wasn't expecting to find.
Behind The Score
During the composition of the score for "The Night House," it was not immediately clear what the project should sound like. As there were conceptual motifs and themes located in the script that had inspired a lot of ideas, Ben Lovett says that the tone, texture, and sonic personality still took a lot of trial and error.
"I had started writing before they even started shooting, so I had all this material… too much really," Ben explains. "It took a while to realize the goal was in subtraction, and that taking things away might be more additive to the scenes than trying to keep writing and adding more."
As it has been a little while since its Sundance premiere, fortunately, the film crew was given some time to tweak some aspects regarding the music score. Ben explains that after Searchlight Pictures picked up "The Night House" at the Sundance Film Festival 2020, they were able to return and fix a few things that were supposedly rushed.
"Musically I wanted to take a few cues out because I didn't think we needed them, so we did that; there were a few scenes I felt would land better if we recalibrated the levels a bit, took some elements away, and tweaked the mix," Ben says. "Ostensibly, it was a chance to properly finish the movie instead of having to more or less abandon it in service of getting it onscreen at a festival, which is how it often goes."
Additionally, he says festival premieres can be a funny thing, since they're usually accompanied by excitement about "finishing" the film, only to be quickly put aside by the sudden realization of how much work still potentially needs to be done. However, there is no replacement for the perceptive of what that first big collective audience experience provides, as it is always revealing and allowing the ability to re-examine the movie as a whole.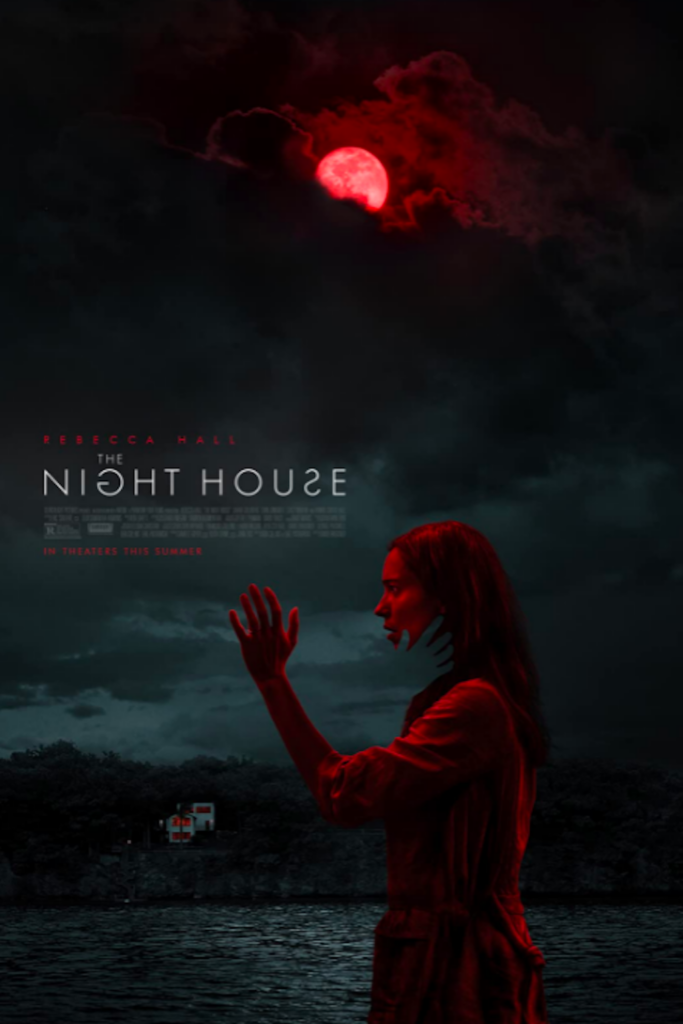 "I'm really grateful we had the chance to step away from it for several months, then come back and button it up," Ben says. "It's a more effective movie because of that."
Now, as the movie finally reaches the public after a year-and-a-half, Ben Lovett is extremely excited for viewers to watch the film. The excitement of seeing the film in theaters is even greater, he says, because he had the chance to do it with a good friend, aka. the director (David Bruckner)!
"I've been making things with Bruckner for over 20 years, and each time feels like it benefits from all the ones before it," Ben says. "Having all that culminates in a theatrical wide release like this is really special. There were also plenty of times over the past year-and-a-half since the film screened at the Sundance Film Festival where it seemed like that understandably just might not happen. Then you think about what the past year-and-a-half has been like on a broader scale – there were plenty of points where it felt like whatever happened with the movie was the least significant thing in the world to really be concerned about, you know? I feel like about five years of life happened over the past 18 months so to now be able to go buy the popcorn and watch it at the movie theater is just sort of surreal."
For showtime tickets and more information, check out "The Night House" here.
Who Is Ben Lovett, Exactly?
Ben Lovett has been a significant musical influence for a bunch of different projects, starting with Amy Seimetz's award-winning "Sun Don't Shine", as well as the survival thriller, "Black Rock"; the sci-fi noir, and more. However, it all with the micro-budget thriller, "The Signal", where the film had about three directors and was filmed in Atlanta, holding a budget for about $50K without any known actors or Hollywood connections. The Sundance Film Festival then accepted the film and sold for $2.5 million immediately after its midnight premiere during the opening weekend.
"It was the kind of thing you hear stories about, and it happened to our movie," Ben says. "I have no idea where the $2.5 million went, not to us that's for sure, but the movie came out and was a 'real movie' so it kinda launched the careers of three directors instead of just one. I think looking back that was a pretty pivotal moment where things took an obvious turn because it meant I'd probably get at least three more chances to learn on the job."
He also adds that he is older than he looks and that he'd been doing nothing but making music for as long as he can remember.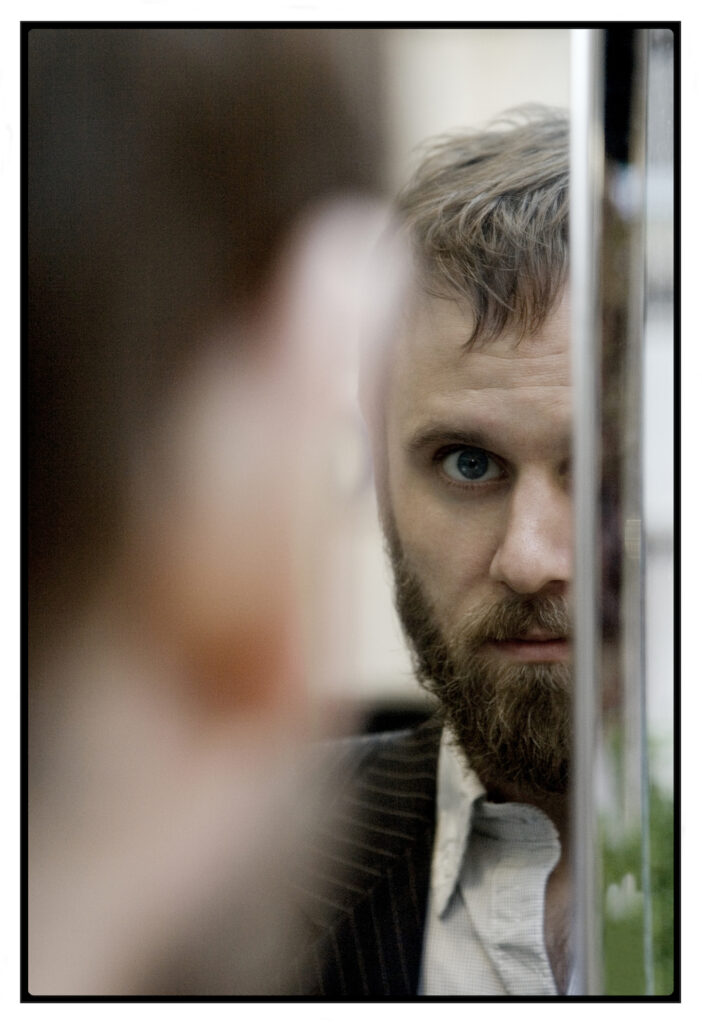 "Anytime I get a chance to make a film with those three guys, in particular, is always special," Ben says. "Like with David for example, being able to develop a collaborative relationship with someone over so many years allows you to challenge and push one another. You both naturally want to see the other push beyond what they've done before, and that comes with a special kind of trust – confidence that extends in both directions. I've come to realize how uniquely special that is. When you're all young and starting out you don't question the idea that you're all going to be doing it together forever. Then you get a little older and realize how narrow the odds of that happening really were all along. So I've come to appreciate how unlikely it is that I continue to cross back into the orbits of people I've been making films with since we were in college."
"Composer" has always been a word that never quite fit for Ben Lovett. As it holds the official job title which allows him to use it for convenience, he would rather describe himself as a storyteller – as he is there to help tell the story.
"I never have any goals with the music other than that," Ben says. "I hope it's additive to the overall experience, and I enjoy trying to give each film a unique sonic fingerprint; to make it sound like it looks. But I don't put the pursuit of anything else in front of trying to articulate the emotional language of the story. I'm there to collaborate with the director to bring a certain perspective and toolset to the overall endeavor of making the film. I'm not a chef but I know my way around the kitchen. I sing but I've never felt like a singer. I write words that rhyme but don't call myself a poet, and play instruments but don't think of myself as a musician. But if you're hungry I'll make you something to eat, and if you're sad I'll sing you a tune, and if you're still around after that, I might pick up a guitar and play you one too."
Follow Ben Lovett on his social outlets below: