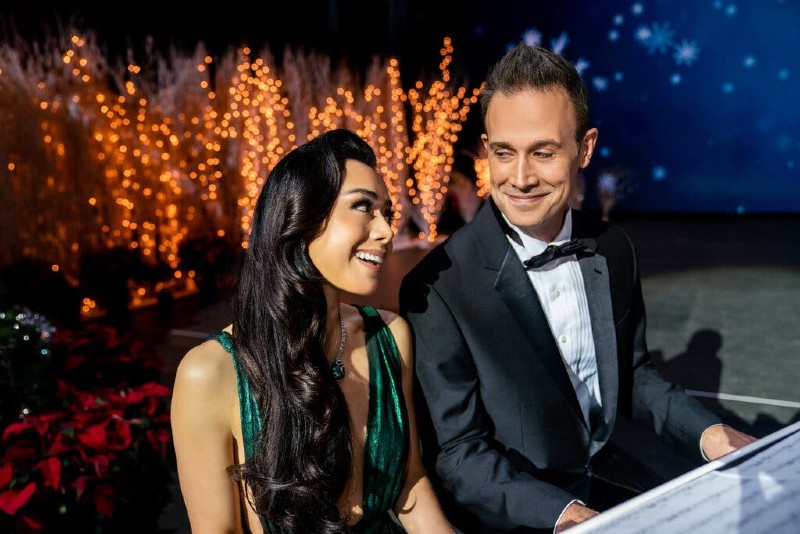 "Christmas With You," starring Aimee Garcia and Freddie Prinze Jr., is a poignant new film on Netflix. #Powerjournalist Markos Papadatos has the scoop.
In this movie, directed by Gabriela Tagliavini, pop star Angelina (played by Aimee Garcia) is feeling burnt out careerwise, so she escapes to grant a young fan, Cristina's wish in small-town New York, where she not only finds the inspiration to revitalize her career but also a shot at true love.
Deja Monique Cruz is sensational in the role of Cristina, and veteran actor Freddie Prinze Jr. is dashing as Miguel. The entire cast soars as a whole.
Compliments to director Gabriela Tagliavini for her exceptional vision and direction in bringing this heartwarming acting project to life. There is something in it for the entire family. The screenplay is rich and resonant, filled with adequate character development. This refreshing film is a must for everybody's watch list this holiday season. It has a lot of heart to it, and it garners two giant thumbs up.