On February 26, this journalist was afforded the privilege to have brunch at the Tap Room in Farmingdale, which is Main Steen's new neighborhood gastropub and restaurant, which recently replaced That Meetball Place.
The Tap Room Massapequa Park location opened in 2015, and it is situated in the heart of the town. They have three additional locations in Patchogue (opened in 2011), Bay Shore (2019), and Rockville Centre (2021), respectively.
Brunch
They have a brand new "Brunch" menu, which is available from 11 a.m. to 2 p.m. at this location; moreover, their full menu starts at 12 p.m. noon.
This food critic tried their "Kona Coffee Crusted Steak & Eggs," which was the quintessential Sunday brunch item. It is comprised of crusted marinated steak, coupled with pickled onions, as well as scrambled eggs with hash browns on the side.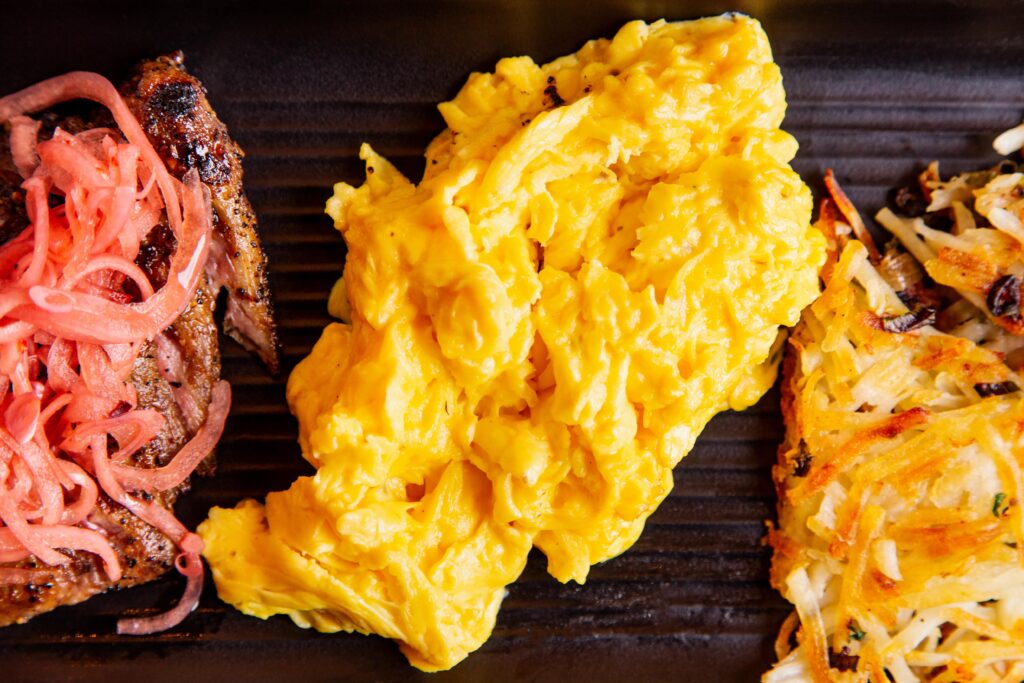 "Chicken and Waffle Sliders," which were quite a treat. They were comprised of chicken tender that was drizzled with hot honey sitting on their toasted crystallized sugar waffles. These two chicken sliders are topped with a dusting of powdered sugar; moreover, they were served with garlic butter potatoes, which were quite crispy.
Lunch
They have a neat selection of draft beer, and cocktails, which include Mimosas, Bloody Marys, margaritas, sangrias, gin and tonic, bourbon, and winter (seasonal) cocktails.
Their "Chicken Avocado Wrap" is a highlight on their "Craft Sandwiches" menu. It consists of Grilled chicken, fresh avocado, crispy bacon, Swiss cheese, lettuce, tomato and ranch dressing. Served in a tomato basil wrap. This delicious sandwich alone is worth one's visit to the Tap Room.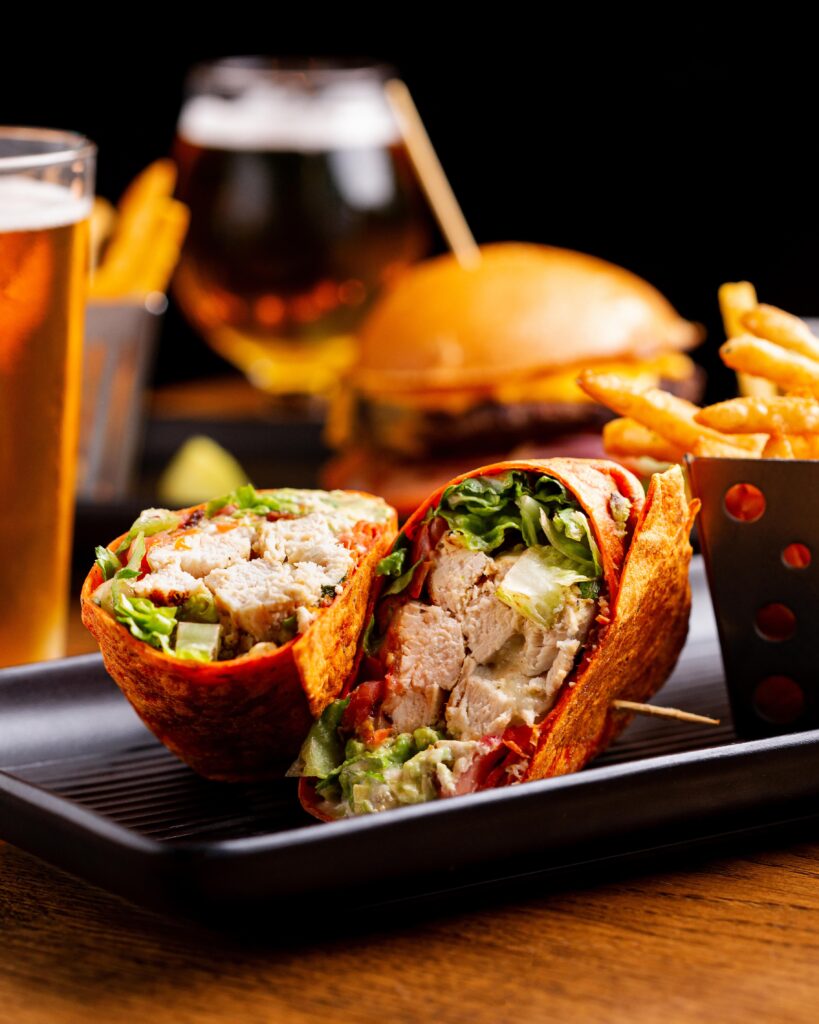 Their "Pesto Chicken Sliders" is a work of culinary art. It is made up of grilled pesto chicken, mozzarella cheese, and roasted red peppers. The best part is that they can be served alongside a choice of such sides as regular French fries, sweet potato fries, Cajun fries, side salad, strawberry salad, truffle fries, or onion rings.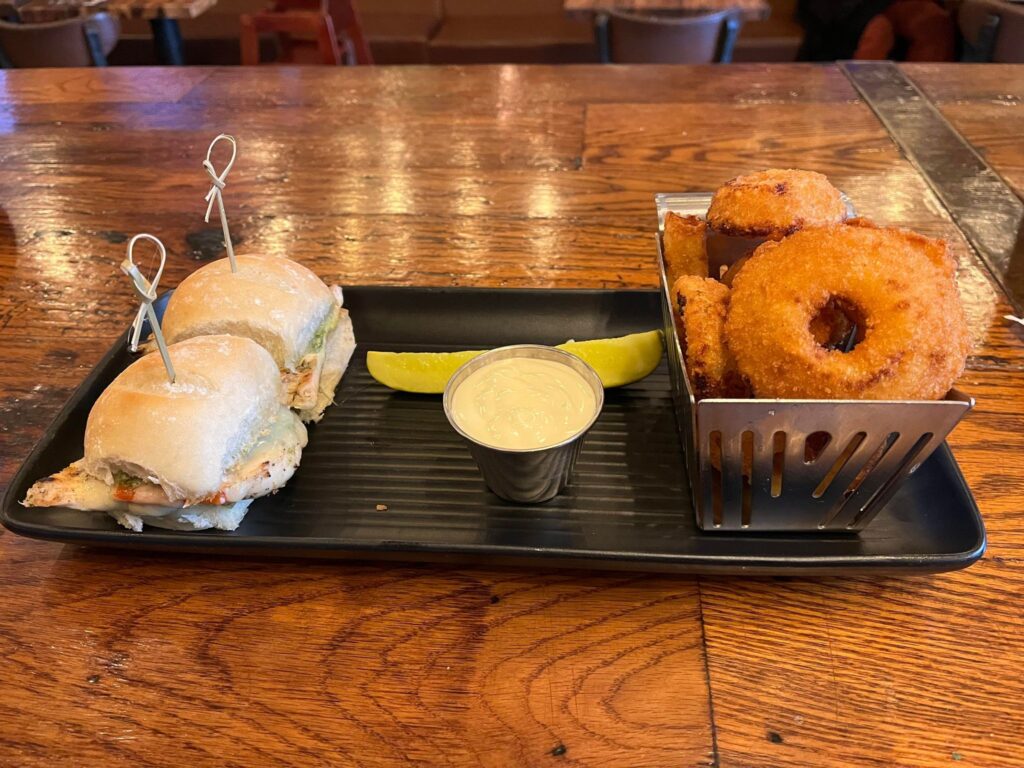 The Verdict
Overall, Tap Room in Farmingdale, Long Island, has a nice ambiance and vibe to it. The food is exquisite, savory, and noteworthy. The waiters and staff are pleasant, helpful, and attentive.
There is always something different to try at each Tap Room visit thanks to its extensive menu of offerings. It is also the quintessential venue to come and enjoy live music at, and enjoy a couple of drinks and good meals.
Tap Room in Farmingdale is recommended for the entire family, and it earns 4.5 out of 5 stars.
For more information on Tap Room Farmingdale, visit its official website and its Instagram page.