You need not scale up the heights of Mount Olympus in order to relish some Greek food and sweets that are fit for the deities themselves: all you need to do is take a trip to The Great Greek Restaurant in Sherman Oaks, California. #Powerjournalist Markos Papadatos has the recap.
As a noon time starter, one cannot go wrong with their "Cold Combo," which consists of Taramosalata (Fish Roe Salad), Hummus, Tzatziki, and Melitzanosalata (eggplant dip), served with pita bread. Speaking of their famous Pita bread, it is shipped from Chicago. "The warm pita was off the charts," exclaimed actress Bonnie Burroughs.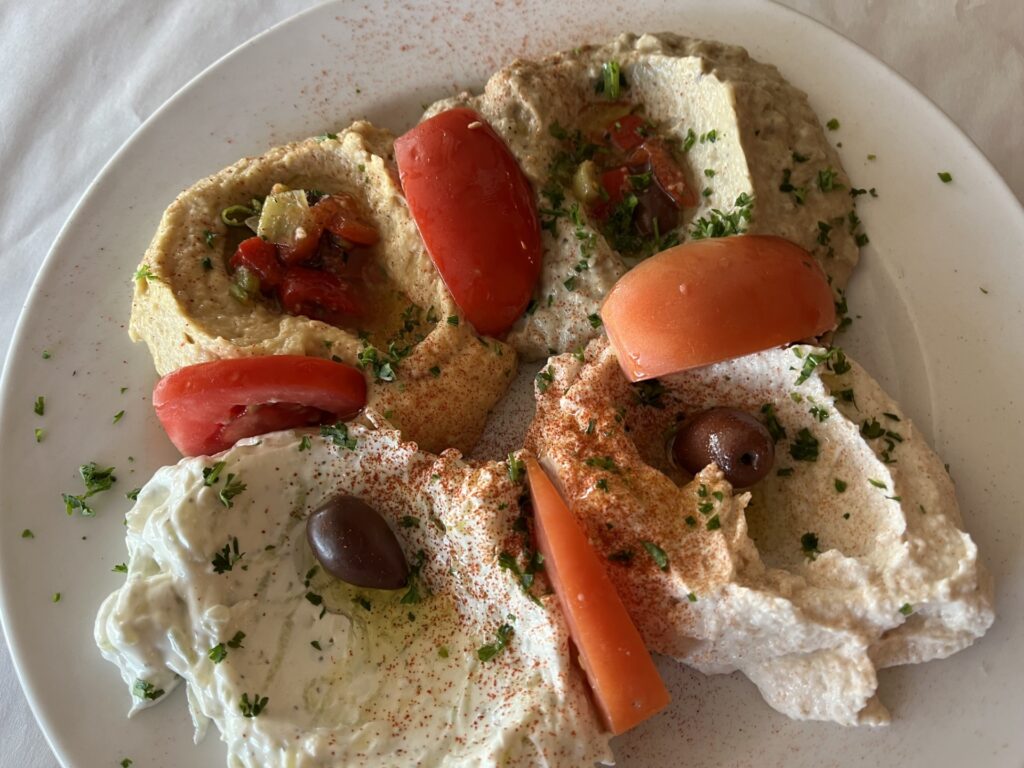 Their "Blue Mediterranean" is a customer favorite, and rightfully so. It is comprised of chunks of tender chicken breast, sliced avocado, tomatoes, cucumbers, bell peppers, red onions, capers, as well as feta cheese over greens. "The Blue Mediterranean has the freshest greens and vegetables with the perfect amount of oil. The chicken is tender and there's a little bit of everything in every bite. It hit the spot today," said Johnny Wactor, the beloved actor.
Of course, one should also check out their wide selection of eight coffees, and their traditional Greek desserts, which include Baklava, Galaktobureko, and their Honey Nut Ice Cream Parfait. They also offer live music and Greek dancing, which is something not to miss. Prepare to be blown away!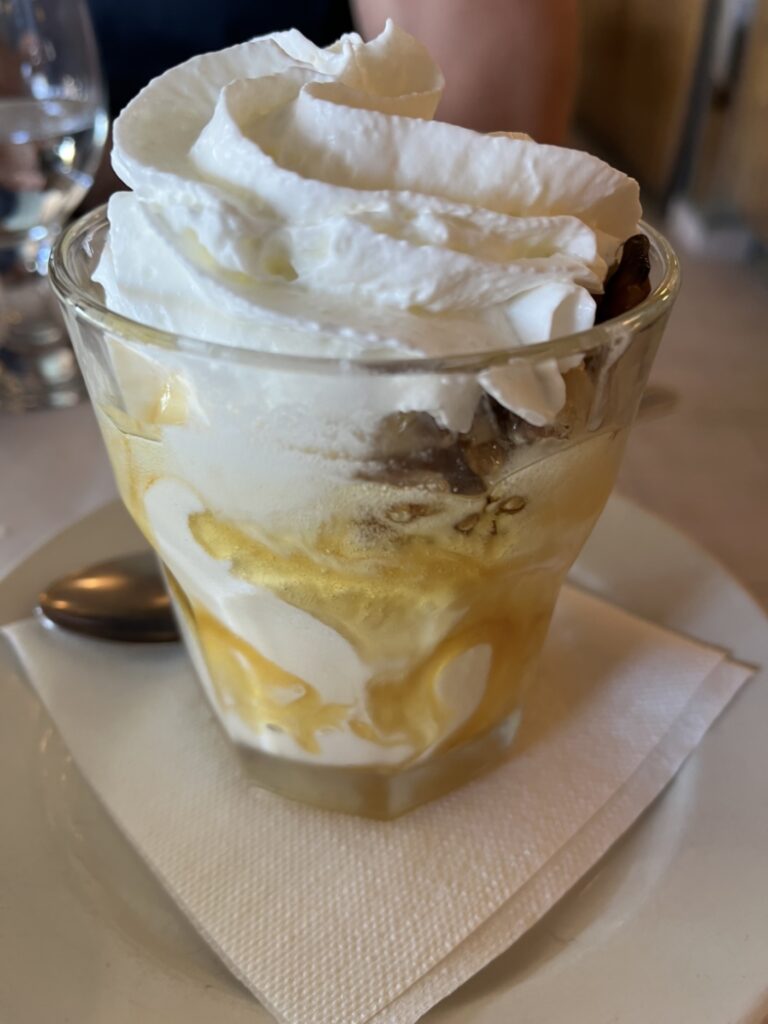 The Verdict
Overall, The Great Greek is a gem in Sherman Oaks. At each visit, there is something new to try due to its elaborate menu listings, which are some of the finest examples of Greek cuisine out there in Los Angeles.
It has a warm and intimate ambiance, which makes one feel like they are visiting their families or friends in Greece or at taverna in a Greek island. The food is fresh and their desserts are quite savory. Their hospitality, fast service, and friendliness are top-notch; moreover, the pictures in the restaurant (depicting various popular Greek individuals in history and some famous Greek-Americans) transport their patrons to different realms.
A visit to The Great Greek Restaurant is worth the trip to Sherman Oaks alone… Simply walk in, and allow the essence of the authentic Greek cuisine at The Great Greek to lure you in. The Great Greek garners an A rating.
To learn more about The Great Greek, follow the restaurant on Instagram, and check out their official website.