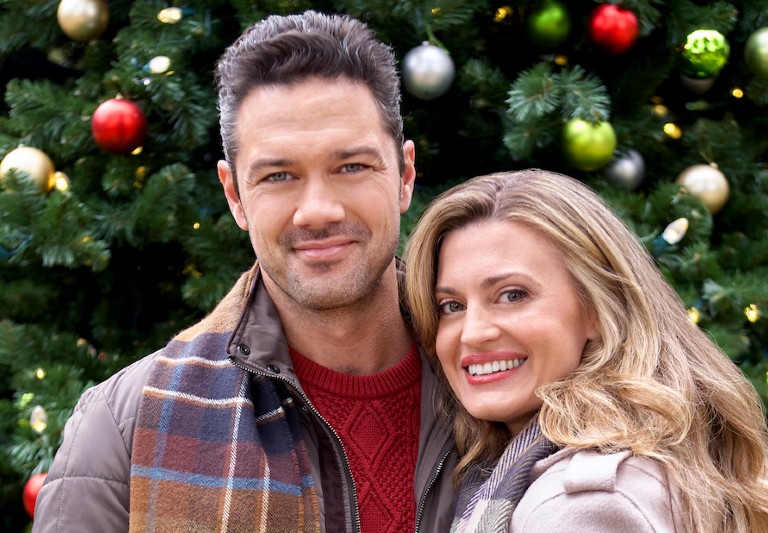 RomaDrama Live! will be celebrating a special Christmas fan event this year in "The Windy City," which will feature Hallmark stars as their very special guests. #Powerjournalist Markos Papadatos has the scoop.
RomaDrama Christmas will take place on December 2nd and 3rd at the iconic Drake Hotel in Chicago, Illinois.
According to Variety, "RomaDrama Christmas is bringing together the charm, spirit, and sentiments of the holiday season with fan-favorite actors best known for their roles in romantic dramas and seasonal programming for an experience unlike any they've done before."
This year's event will include Tyler Hynes, Ryan Paevey, Brooke D'Orsay, as well as Paul Campbell, and perhaps Andrew Walker (depending on his filming schedule). More talent will be announced at a future date.
Attendees will be afforded the privilege to participate in an advanced screening of the new Brooke D'Orsay and Ryan Paevey film "A Fabled Holiday" on Friday, December 2nd, which will be followed by a Question and Answer (Q&A) session with the stars. It will subsequently be followed by a Christmas GALA where the fans can dress up in festive attires and holiday clothing, and they can mix and mingle with the celebrity guests and take photographs.
On Saturday, December 3rd, the day will start off with a "Grown-Up Christmas Breakfast with Santa" and it will be followed by an interactive matinee screening of the new original Hallmark movie "Three Wise Men and a Baby," which stars Andrew Walker, Tyler Hynes, and Paul Campbell. The actors will share their feedback and commentary about their experiences making the film.
As the Hallmark Channel's Christmas gift to fans, the two film screenings are complimentary to the fans and attendees.
RomaDrama held its inaugural event in Nashville, Tennessee, back in 2021. Their second RomaDrama Live! event took place in West Palm Beach, Florida, in June of 2022.
To learn more about RomaDrama Christmas, visit the official website.