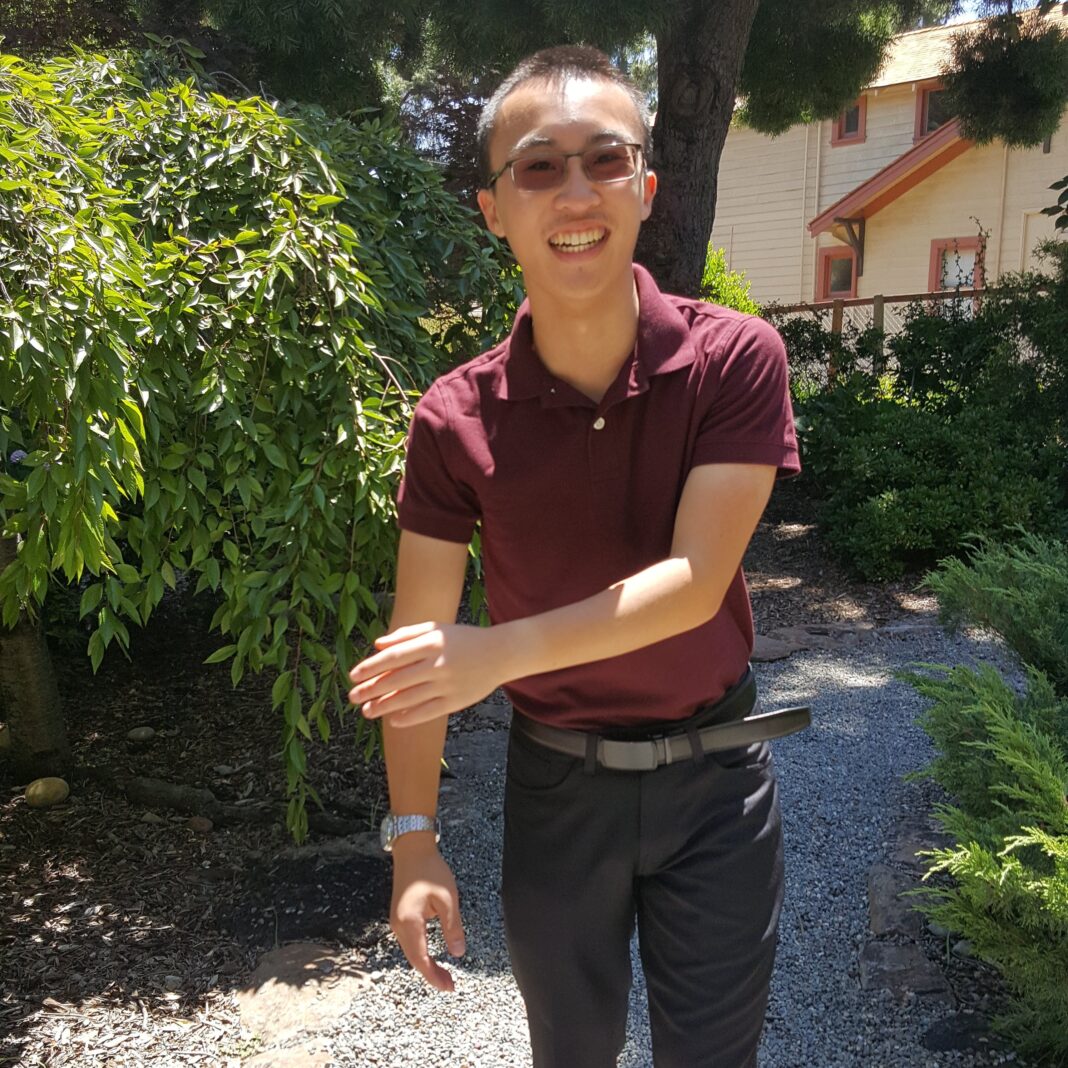 With over 48 million podcast episodes available on the internet, how do we figure out what to listen to? You might be the kind of listener who tunes into a handful of shows consistently, or you might jump from podcast to podcast scouring through to figure out what you want to listen to. Either way, you're filtering through to find the content that you're interested in, and content that benefits your life.
We had the opportunity to talk to Eric Chow, the host of The Eric Chow Empowers Podcast, for this article.
Eric, thanks for joining us! Before we talk about your podcast, can you tell our readers about yourself?
Absolutely, thank you for having me! Everyone, my name is Eric Chow. I'm a businessman, podcast host, and storyteller. For the past seven years, I have consumed countless podcast episodes, YouTube videos, documentaries, books, and more, on self-development and empowerment.
I wasn't happy with where I was in life or satisfied with the kind of person I was. I wanted to be better–a better communicator, listener, storyteller, friend, son, brother, student, and human being.
Eventually, I became the guy that people felt they could be themselves with, someone who would accept them. I realized I wanted to start sharing my story and have people join me by starting on their personal growth journey. I believe that if we can empower ourselves and each other, we can create a better world by creating better people.
Why weren't you happy with who you were when you got started?
Nobody is perfect. While many things were going right, I wasn't satisfied. I was grateful for where I was and who I was, but I wanted to be better. As I like to say, I was "grateful but not complacent."
I remember my mood, my happiness being like a puppet in the palm of life. Things would happen and that would dictate how I felt throughout the day. I remember falling into pits of depression or burnout and feeling powerless. There were times where I felt like I wasn't being understood or I wasn't understanding other people. At other times, I regretted not speaking my mind or taking certain opportunities when I had the chance.
We sometimes like to encourage people: "You're okay, you're fine, you're great." Most of us don't realize that it can have a detrimental effect.
If I'm thinking about how I'm not being understood, and someone tells me I'm fine, what am I to make of that? I'm not being understood, how am I fine? If I'm depressed, then I'm not fine and I'm not doing great. If I have made a mistake and done wrong by someone else, I'm not great. But I can be. I can improve.
Even now, I've come a long way, but I still feel the same drive to improve. It's not as drastic as overcoming burnout or being understood, but there's always a next step to becoming a better me.
Transitioning into your podcast, what's the premise of it?
The Eric Chow Empowers Podcast was created as a platform for me to share my stories and experiences and learnings. I was the only person I knew who was serious about this journey of personal growth, so I created the show so I could start conversations about self-improvement, passion, human connection, overcoming challenges in life, and more. 
What did you want to create with your podcast?
I wanted to create a culture of empowerment. In retrospect, if I hadn't started my podcast, nobody would have heard my stories or thought process or anything I've learned. I've been able to share a lot of personal stories simply because I have my show. Many of my listeners wouldn't have heard the stories of many of my guests. Having a conversation with me for my podcast was the reason they got to share their story. Some of them just never had the opportunity to share or talk about their journey. Not only did I get to enjoy that, but when I think about what it can do for a listener…that's exciting.
Where can people listen to your show?
You can find my podcast on practically every streaming platform you can think of including Spotify, Apple Podcasts, Google Podcasts, or the recently launched Samsung Podcasts. If you're international, you might listen to it on Ivoox or Gaana. There's a lot of places to listen to my show.
You can also follow me @ericchowreal on all social media, or go to my website http://ericchowreal.com to see what I've got going on.