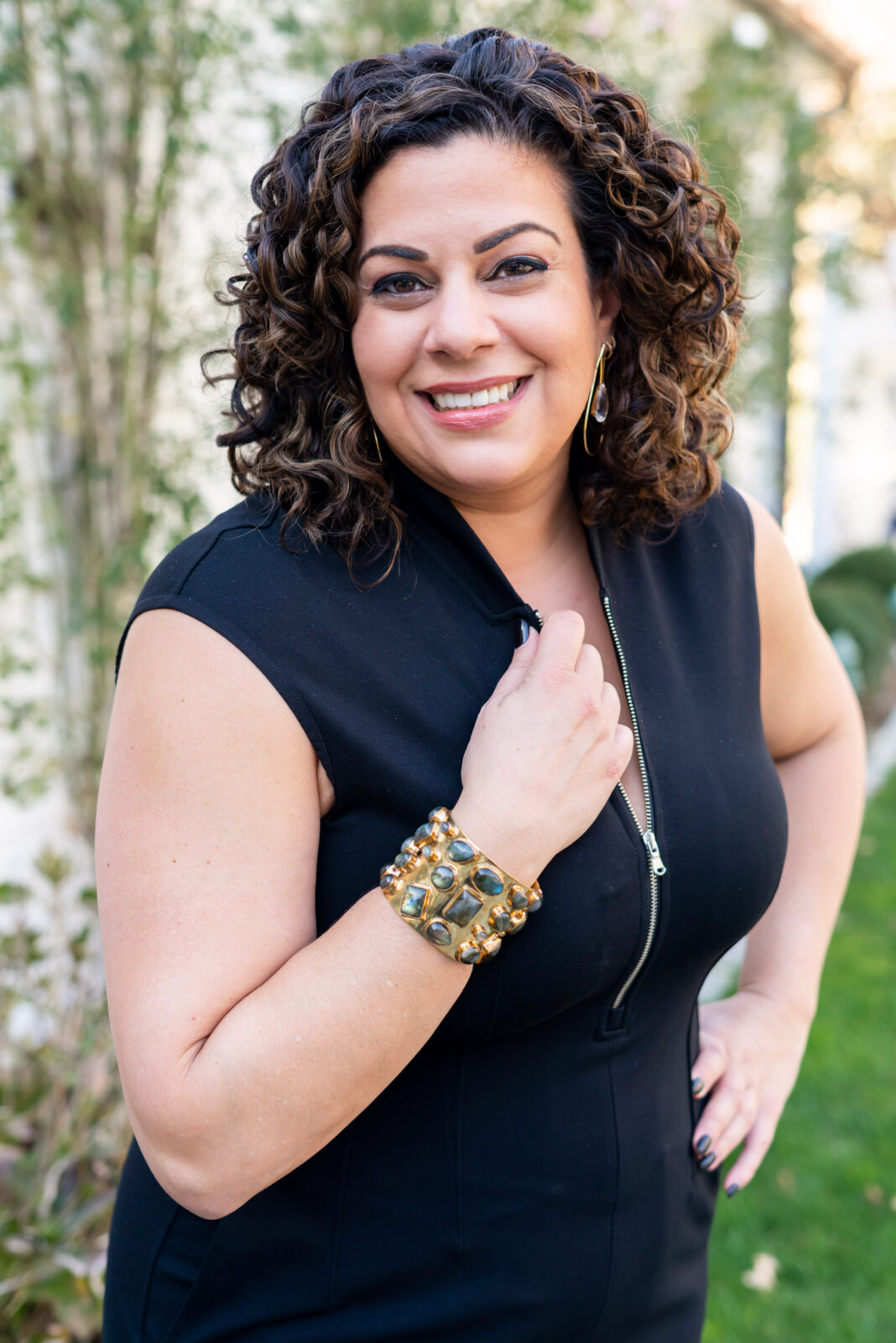 Nothing beats the joy that comes with the growth of your business. But what happens when your faults and doubts begin taking the better part of you, and you repeatedly run into the same issues? Well, you are not alone. Many business owners often find themselves at a point where the 'hill' feels steeper. However, when this situation happens to you, you need to find areas in your life that keep pulling you back and work on them. 
Recent years have seen an evolution in the personal growth market. Most people have been seeking to find value in classes, books, podcasts, and seminars. According to Grandview Research, this industry could hit the $56.66 billion mark by 2027
Meet Your #1 Personal Growth Guide
Kareen Zahr Walsh is a growth strategist, entrepreneur, business coach, startup advisor, and Your Badass Journey Podcast host. She has been ahead of the game in offering clarity and helping many people align what they love with what they do in business daily. Personal and business growth is usually the result. 
According to Kareen, your personal growth translates to your business success. She achieves her goals by assessing people, checking the proper processes, and keeping a keen eye on technology for efficiency, with leadership playing an essential central role. 
"As we look at chartered goals for that firm, it is important to understand what it takes to lead it," says Kareen.
Leadership & Personal Growth
Becoming a fantastic leader is one of the results of achieving personal growth. It will help if you become a bigger, more powerful, more confident, and more influential person in one's life. As a leadership and executive coach, Kareen advises changing how you see and perceive yourself. Change how you interact with others, engage with the world, and envision your future and possibilities. 
Develop skills and talents that add value and can help you advance your career. By self-improvement, you will continue to evolve in your leadership development and develop skills across various areas that help build a more robust culture within your business or company. That way, you will be contributing a clear vision for your team. 
Why Personal Growth Is Important In Business
Helps overcome procrastination & laziness
Personal growth will bring out your hidden talents and allow you to shine in your space. You will never know unless you give it a shot. A personal development journey may reveal some hidden talents in you—talents that you excel at and can use to grow your business.
It contributes to the development of not only personal but also client and employee trust. A better workplace is a result of better employees. This healthy environment allows for a more positive client experience, eventually leading to the client recommending your business to someone else.
Personal growth will also boost productivity and efficiency. Improving your skills benefits your professional life. You empower yourself to produce better results when you gain knowledge and skills through personal development.
Helps Inspire Excellence
Personal increases motivation at work. Therefore, investing in your personal growth will inspire you to put in more effort at work. You'll have more clarity when there is a clear path to follow. Your productivity and the general productivity of your company will increase as a result.
Kareen's book, Lead With Value, will help you identify your inspirations as a leader and inspire your team. It is a gateway to learning what motivates your excellence.
Wrap Up
Pursuing your growth journey will help you add substantially more emotional and professional value. You will be able to see a comfort zone as a 'no-go zone' and be motivated to pursue excellence with passion.
Investing in personal development will help lay the groundwork for your business's success.
For more information, connect to Kareen Zahr Walsh on;
Instagram: https://www.instagram.com/kareenzwalsh/?hl=en
LinkedIn: https://www.linkedin.com/in/kareenwalsh
Website: https://www.kareenwalsh.com/