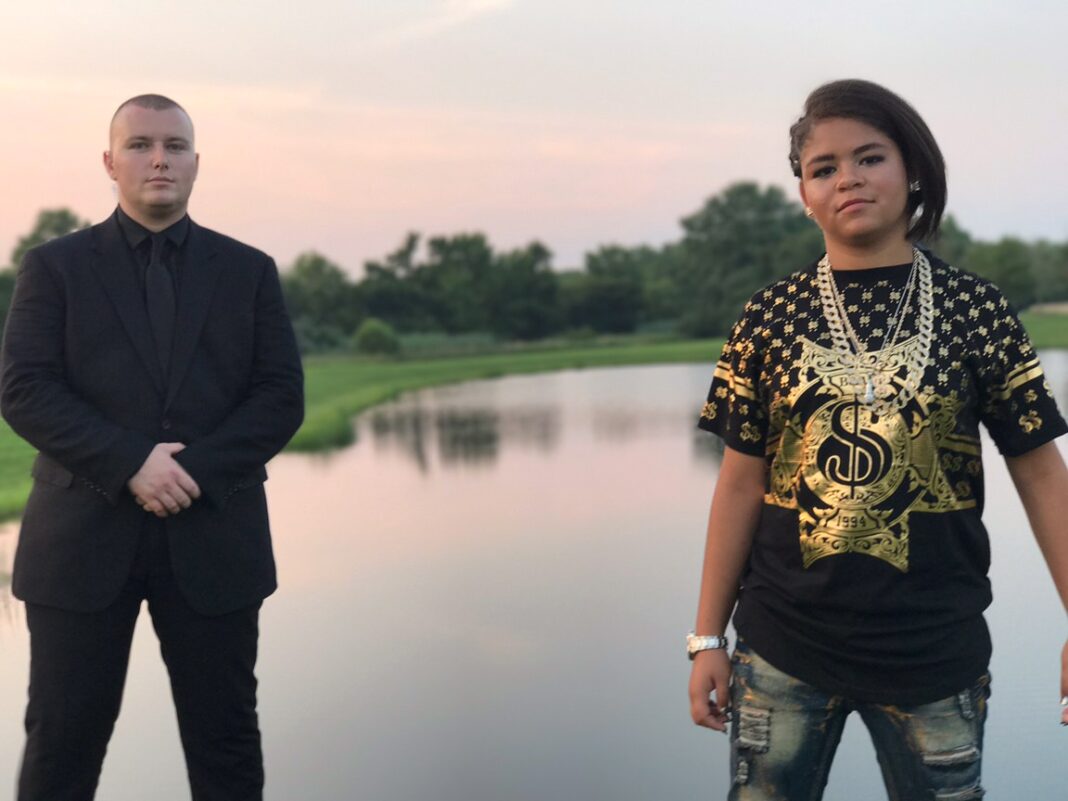 There are people who are amazing in Hollywood that we at Truehollywoodtalk get the privilege to speak with every so often. One of which is Bubba Almony. He's the man, the myth and legend that gets up close to celebrities and puts his life on the line on a daily basis. What's it like behind the Velvet ropes, check out the Q/A that we got with the man himself below:
Lets first talk about how did you decide to become a bodyguard?

I started in the Security field very young at the age of 17 in Ocean City, Maryland at a major concert, BMX and Skateboarding venue called the Dew Tour it took place on the beach! Right away I was truly blessed to discover my passion, purpose and calling in life! Not only to protect people and property but most importantly be a positive leader and positive influence! A little while after my first bodyguard detail was for Vinny Guadagnino from the hit TV show Jersey Shore on MTV! I would bodyguard him every summer when he would vacation in Ocean City, Maryland! I now have grown from that point to offering services that include nationwide armed close protection, armored luxury vehicles nationwide, and luxury transportation services. Select members of my team as well have international carry permissions. I'm rated five stars for my services and am referred to by many as a leader in my industry.
Where did you grow up and what was your dream in life?
I was born in Hanover, Pennsylvania the snack food capital of the world! I lived there until my later intermediate school years. I then moved to Ocean City, Maryland and that's where I lived until I graduated high school at Stephen Decatur High School in 2012! My dream in life was to be a law enforcement officer or to be in the Secuirty industry and be a leader. It's truly a blessing to now be one of the most respected, admired and inspiring bodyguards in the world. My encouragement to others and especially the youth is that whatever your dream is in life hold onto it, protect it and never let it go. There will be haters, naysayers and people who want to see your dreams be dormant in life so please remember when you get your strength from God you can't be broken! Anything is possible with God even the impossible!
What's your superpower in life? what do you feel you do better than anyone else?

My super power in life is my strong and resilient faith! Faith, hope and prayer gives us access to the supernatural unlimited resources of God! With those things you will never lack anything you will need in life! God's armor has protected me so many times in my decade in the Security field. God's armor is 24/7 365 days and 360 degrees! There is nothing that will keep you safer!

I have so many questions about being a bodyguard as I've worked with talent many times and wanted to learn and explore, whats the one misconception of your job you want to share with us?
I think one of the many misconceptions would be this. It's flight over fight in this field. You remove yourself and your client to safety in the most safe, effective and efficient manner possible when a situation arises. A lot of people think it's the opposite. As a protector you never want to have your client in danger or a traumatic situation.
Who's the craziest person you've got to meet?

I've been truly honored and highly blessed to be around some of the most successful people in the world providing bodyguard and transportation services. Names that I can discuss would include Kendra Lust, Samaya Clark-Gabriel, Vinny Guadagnino, Demarjay Smith, Corey Woods, P Diddy's family, world leaders, top attorneys, politicians, royal families, numerous billionaires, top music producers and so many more! I have also provided security services for 9/11 Memorial Commemoration Ceremony in NYC, Super Bowl 54 in Miami, NYFW and music tours across the nation. Forever grateful!

Do you ever feel intimidated by the clients you work with?
No I don't feel intimidated! When around my clients I feel proud and inspired! I feel it's both a prestigious honor and great blessing to protect someone and keep them out of trouble. As well as being a positive leader, positive influence and someone who can be completely trusted at all times! Our critical soft skills in this field are immensely important. Without those skills you will only hold yourself back in this field or quickly find yourself not doing this work.
How does one even build a reputation in the business like you?


Your reputation in this field is built on trust, word of mouth and the continuous acts to go above and beyond for your clients! Build relationships that are meaningful and that continue to grow! Knowledge and connections last forever!
what's the craziest story you have?
I have so many intense stories from my decade of being in the Security field. I can't talk to in depth about many of these situations unfortunately. I can say this I've been shot at, stayed in the hospital with clients, and been in situations where a vehicle was having to be driven at high rates of speed to lose a vehicle who was not suppose to be following us. God is my bodyguard and he is yours too!
who's the most favorite client or event you've worked with and least favorite?
The event I would say that I am most proud to have worked would be the 9/11 Memorial Commemoration Ceremony in NYC. As far as clients I'm grateful to have worked for all of them and to be trusted with protecting their life. There is no higher honor then to be entrusted with keeping someone safe.
If you could go back to being an 18 year old what advice would you give yourself?
If I could go back to being 18 my advice to myself would be to give more, spread more love and pray even harder! When you bless others in life God will always make room for more and greater blessings in your life. My encouragement to the youth that would come across this interview would be to put God first and give him everything you have everyday. Today is the only day promised and everyday you have on this earth should be the best day of your life! That's how thankful and grateful you need to be!
what's your next plans in life? I see you wanna run for Mayor?

I have a long term goal to be President of the United States of America. I'm strongly considering running for Mayor sometime in the future! Everyday my goal is to be a better person, become closer with God and to help as many people as I can! I also have a long term goal to make Bodyguards Against Bullying the most meaningful, impactful and largest personal safety and anti bullying organization in the world. I have complete faith that with the help of our amazing ambassadors we will make that happen! There is no limits in life so don't just dream but dream immensely big! With hard work, a strong faith and many sacrifices you can become and achieve anything! I will also be featured on a billboard in Time Square in the very near future! God is the greatest!
I see you do a celebrity basketball game, how can others get involved to spread the word and help you?

Yes I am the Founder of Bubba's Celebrity Charity Basketball Game! This event will take place Saturday August 28th, 2021 at the Worcester County Recreation Center in Snow Hill, Maryland. Tip off will be at 5:00 pm. Team Bubba vs Team Kendra Lust! Some of the top names in the world are set to attend and most importantly this event will raise awareness and proceeds for cancer and bullying! Those interested can donate or become a sponsor. www.bubbaalmony.com Instagram @bubbaalmony
Finally, what do you want to tell the world about yourself you never got to before?
I'm the US Chairman for a global personal safety and anti bullying organization called Bodyguards Against Bullying. Founded by iconic bodyguard Mason Haynes who has protected some of the most famous families in the world and has travel to close to 80 countries. We stand against bullying, abuse, harassment and persecution in all its forms. Please follow us @bodyguardsagainstbullying and our website is www.bodyguardsagainstbullying.com
I would like to tell the world if I can overcome the challenges with being a bodyguard who has protected some of the most high profile and high risk clients in the world. That you too will overcome any adversity, challenges or trials you are currently faced with. If you try to do it alone you will make things very hard on yourself. Give your stress, problems and anxieties to God he is always there for you! He's closer then the air you breathe! I love you all and thank you for your continual support! In addition I was named the 2020 Humanitarian of the Year by LV Magazine! I'm so proud to have that award and honor! I've been making it a point to giveback for over a decade and this truly means a lot to me. To be appreciated for going above and beyond I'll forever be grateful! A special thank you to True Hollywood Talk for this honor