Jacob Hacker, Ohio firefighter, paramedic, model, and Netflix personality of "The Mole" chatted with #Powerjournalist Markos Papadatos about his latest endeavors.
American track and field legend Steve Prefontaine once said: "To give anything less than your best, is to sacrifice the gift." Hacker embodies this inspirational quote.
Hacker will be featured in the forthcoming Australian Firefighters Calendar later this year, which benefits multiple charities.
Since its launch three decades ago, the Australian Firefighters Calendar has donated millions of dollars to Australian charities and has become one of the world's most popular calendars. 
'The Mole'
On his experience in "The Mole," he said, "That was an experience of a lifetime. When I got into modeling and acting, I didn't expect for things to go the way they did. For me, to succeed so quickly and to be on the biggest streaming service in the world was phenomenal. The connections that I've made were just unbelievable."
He has been a firefighter in Ohio for nearly 10 years. "I live in a village, we are under 1,000 people, so it's a small community, and I wanted to help my community," he said. "Once I started, I wanted to further it, and I got more education in it. Now, I have a full-time job as a firefighter and I've been working in my city for eight years."
Australian Firefighters Calendar
"Being a part of the Australian Firefighters Calendar was a dream come true for me," Hacker exclaimed. "Going somewhere, and fulfilling this dream and also helping charities is amazing."
Proceeds from calendar sales over the last three decades have supported medical research into sourcing better methods to treat severe burns in children.
The firefighters also appeared in a series of segments on NBC's popular "Access Hollywood," CBS's "Entertainment Tonight" and FOX's "Good Morning LA."
To repay the support that their American fans have shown, the Australian Firefighters Calendar will continue to support U.S. charities for the second year in a row.
Motivations
On his daily motivations, Hacker said, "Honestly, I am someone who struggles to be happy with himself. I want to be more and do better, and be better than I was yesterday."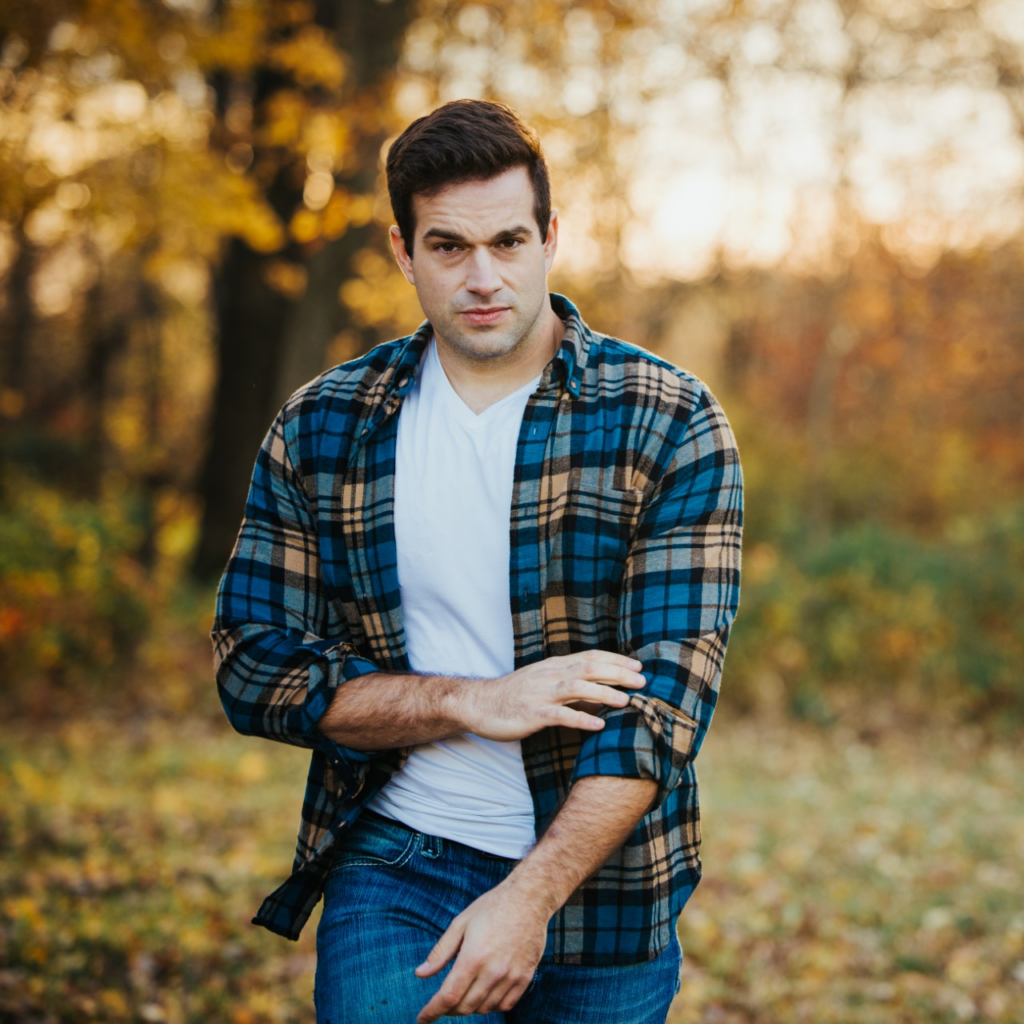 On the title of the current chapter of his life, Hacker said, "The Quantum Leap." "I have a feeling that a lot more doors will be opening," he explained.
If he were to have any superpower, Hacker noted that it would be "the power to give myself more powers." "My biggest strength is speaking, talking to others, and connecting with people. That has gotten me so far," he said.
In track and field, he would do the "discus throw," while in swimming, he listed the backstroke as his favorite stroke because it is "a little bit more relaxing."
Hacker defined success as "growing old, looking back on his life, and not having any regrets." "Growing old and being happy with the choices I've made and the things that I've accomplished," he said.
For his fans and supporters, Hacker said, "I have so much gratitude for the fans. They have given me the courage to step outside my comfort zone. Thanks for sticking with me through this wild and emotional ride. I try to bring everyone joy and drive."
Rapid Fire Questions
Waffles or pancakes? Chocolate chip Pancakes
Flying or driving? Flying
City living or country living? Country living
Summer or winter? Summer
Library or museum? Museum
Bath or shower? Shower
Pepsi or Coke? Pepsi
Texting or calling? Calling
Half-full or half-empty? Half-empty
Curly fries or normal fries? Waffle fries                                                                                                    
Burgers or Tacos? Burgers
Skydiving or scuba diving? Scuba diving
Tea or coffee? Coffee
Rain or snow? Rain
Singing or dancing? Dancing is so much fun
Long course or short course pool? Long course pool
Indoor pool or Outdoor pool? Outdoor pool
Money or fame? Fame
To learn more about American firefighter, paramedic, model, and Netflix personality Jacob Hacker, follow him on Instagram and TikTok.
For more information on the Australian Firefighters Calendar, check outs its Instagram page.