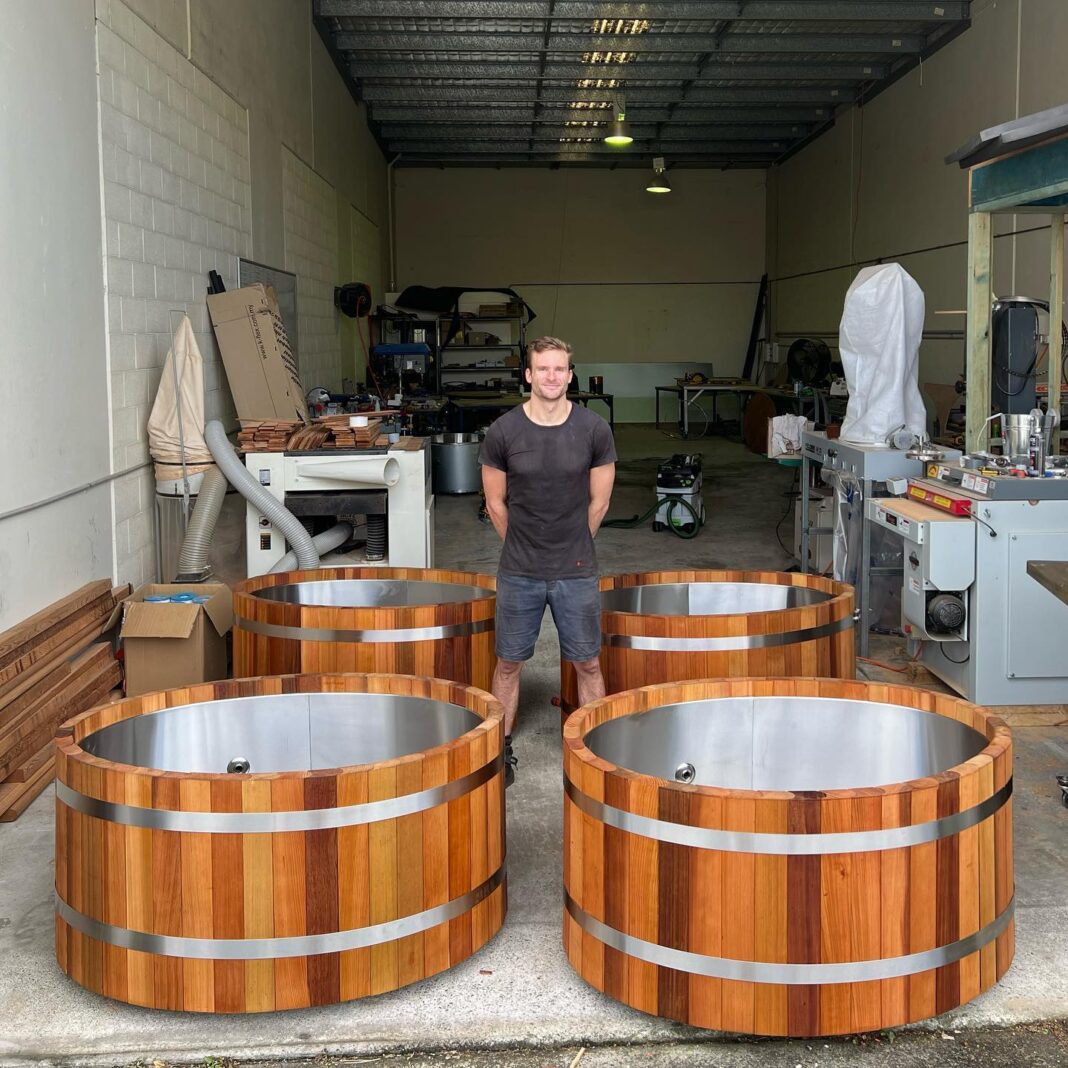 Once in a while, we hear of cases of people who survived life-threatening conditions. Yet it's quite rare to stumble on a story of one who overcame a serious condition and started a business to help others do the same. We had the opportunity to talk to entrepreneur Jono James to hear about his entrepreneurship journey, from overcoming Cystic Fibrosis to saving the lives of others through the Odin Ice Bath.
About Jono James
Jono James was born with Cystic Fibrosis, which causes severe damage to the lungs, digestive system, and other organs. The doctors informed his parents that he wouldn't live more than ten years. Now aged 34 years, Jono states that one of his secrets to improving his health has been regular ice baths.
Jono fell in love with the idea of ice baths after checking out the teachings and lifestyle of self-proclaimed iceman Wim Hof. However, Jono became increasingly frustrated as he found limited solutions in the market. He saw an iconic picture of Wim Hof sitting in a barrel with ice and water. As Wim got into the barrel, there was ice around and up to his shoulders. This image triggered the idea to start the Odin Ice Bath.
The Odin Ice Bath
Jono has experienced the benefits of regularly taking an ice bath. He also knows the difficulty of getting an ice tub that's simple to use, less bulky, and ingenious in terms of functionality.
Jono invented this ice bath in his mum's garage. His design is inspired by wine and whiskey barrels used by Wim Hof. Using his background in design and engineering, he successfully invented the world's first plug-in cedar ice bath.
Looking at the Odin Ice Bath, the first thing that you'll observe is its sleek exterior and doesn't take up much space. Its interior is made from stainless steel, and there is no external cooling system.
Jono points out that when creating the Odin, the overarching goal was to make a cold plunge that would elevate any space it was in, rather than being hidden away in someone's garage. Using clever engineering, Jono has hidden all the cooling components under the tub and steps, leaving the user to admire the tub.
Saving Lives through the Odin Ice Bath
The Odin Ice Bath is truly a mark of ingenuity as it leverages technology and top-notch engineering to enhance the user's experience. The tub uses 70% less electricity than other units on the market. What's more, it's made from durable materials and happens to be low-maintenance. 
The Odin Ice Bath makes its own ice. The only thing the user does is plug in the tub, fill it with water, and set their preferred temperature on the digital module located at the side of the step of the Odin tub. Odin uses an ozone and filter pump to keep the water clear and clean all year round. Therefore, there's no changing of water constantly or the use of harsh chemicals.
Odin has become the world's fastest-selling ice bath – with an estimated AUS$4 million to be sold over 12 months since its launch in late 2021. Jono is now shipping Odin Ice Baths across Australia, the U.S, and Europe due to the high demand. He hopes that more and more people will enjoy the physical and psychological health benefits of ice baths by taking a plunge in the Odin.
Curious to learn more? Check out Odin's website.