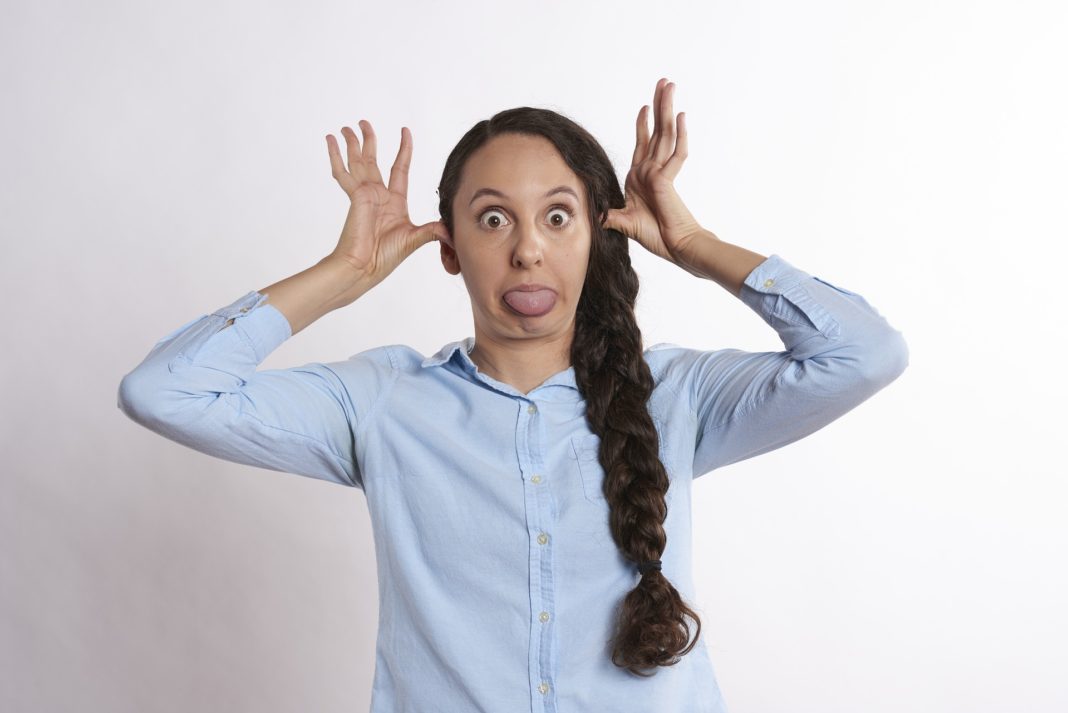 Vaguebooking. It's when one of your friends posts something vague on Facebook, like "that was interesting," with no context or explaination. Some can be optimistically vague: "I'm definitely going to be celebrating tonight!" Others are more concerning: "my heart is… shattered." But they're always baffling! And rather annoying.
And how about that guy who always invites you to his parties even though he lives thousands of miles away? Or the friend who proclaims that they're unfriending everyone who isn't their 'true friend'? Or the overzealous hashtagger? The list goes on and we all know some of them. We have them in our social media lives.
But Jason Horton isn't letting them off the hook. The LA comedian (by way of New Jersey, by way of New York, he says) lampoons the many weird ways that people behave on social media. Sometimes it takes a comedic genius to turn things on their head and shake the humor out of them, and that's just what Jason Horton does with annoying Facebook statuses.
Reimagining them as face-to-face, one-on-one conversations, Horton tries to talk through strange Facebook posts in his YouTube series Facebook in Real Life. The obnoxious, the political–even the holiday statuses get his hilarious treatment.
An Expert on Social Media's Weirdness
The beauty of Horton's genius is how completely relatable it is. Facebook is weird, and it makes us do weird things. People say stuff online that they never would in person. And most of the time, whatever appears in our newsfeed has little or nothing to do with us.
Facebook can be darn right exasperating. And Horton breaks it down in a way that's both refreshingly realistic and light. A comedian in his position has to spend a lot of time on social media self promoting, engaging with fans, and distributing new content. So there's really no escaping it. It only makes sense to poke a little fun at it.
And because he knows social media so well, Horton's the perfect man for the job. He seems like a regular guy, amazed and a little confused about how people use Facebook to not really connect with others at all. When he plays the straight man, everyone around him comes off as extra crazy. And maybe they are! Maybe we all are. Facebook has strange effects on us all.
Beyond the Internet World
Horton's brand of offbeat comedy has made him one of YouTube's hottest comics, and gained him a small army of followers on Twitter and Instagram. But he hasn't limited himself to the online world of social media. His genius has landed him roles in Laid in America and the new Emily Bett Rickards movie Funny Story, among other films. You may also recognize his likeable, guy-next-door face from his appearances on ABC's This Isn't Working, or Comedy Central's Tosh.0.
Horton's work has even taken him off camera. His new podcast, Friends Without Benefits, features interviews with other actors and influencers like Farrah Abraham, Monika Smith, Nikki Limo and Lauren Francesca.
As a podcast host, Horton has found a new strength. His warm, approachable demeanor serves him well as an interviewer. He easily establishes a rapport with his guest, and asks the kind of questions that a regular listener would want to ask–he just cracks better jokes than we would think of.
While you're at it, check out his hilarious 'Draw My Life' video. You could be forgiven for not realizing until about halfway through that the joke's on you, and he just might not be talking about his own life.
As far as fresh voices in comedy go, Horton is definitely a talent to watch. Just check out his podcast and videos, and you'll get to experience a comedian whose internet famous before he becomes famous famous. If you happen to be in the Los Angeles area, you can keep an eye out for his live stand up performances at The Comedy Store, Flappers or the Hollywood Improv. And if you do get to see him live, be sure to vaguebook about it afterward. Just to mess with your social media friends.