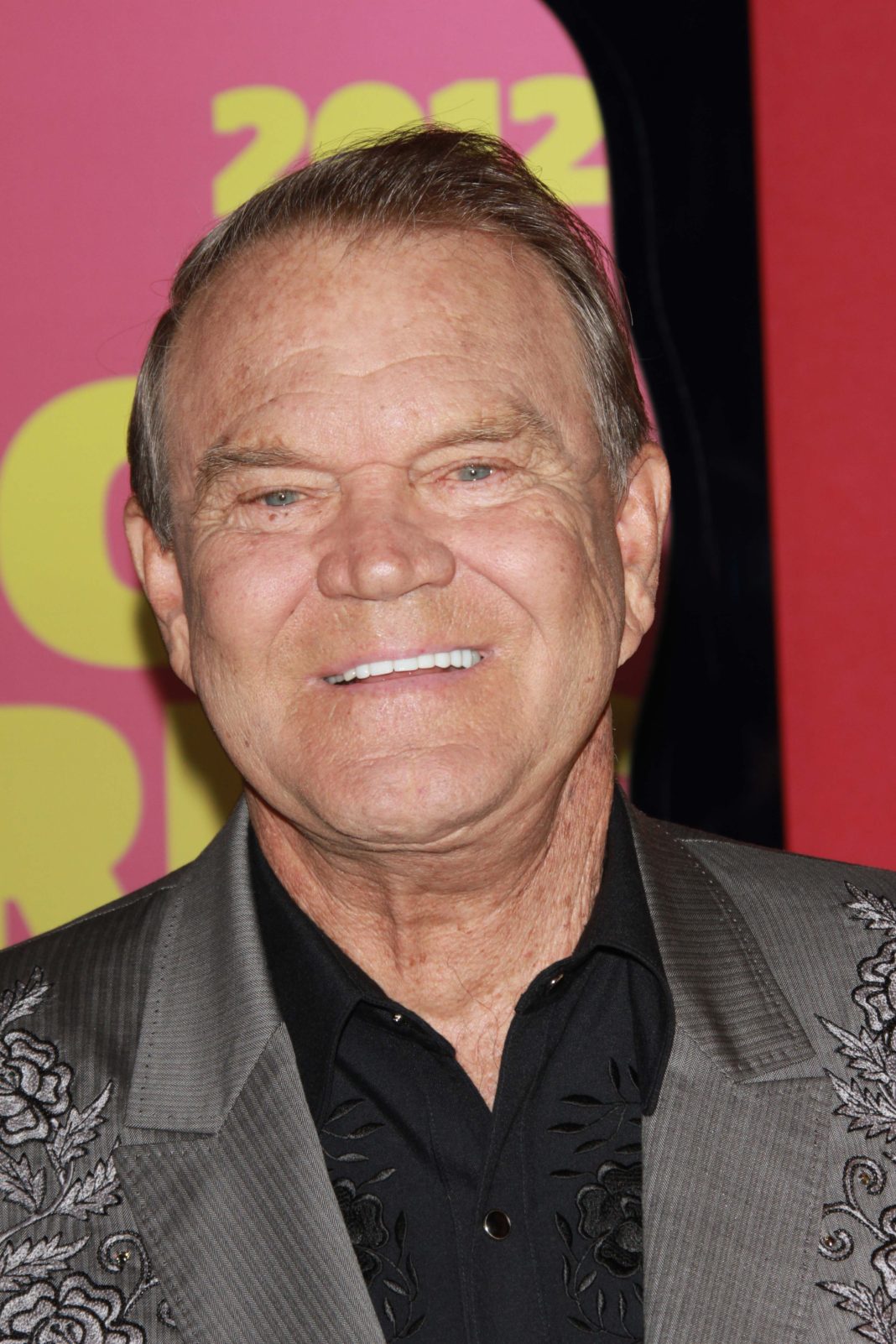 Glen Travis Campbell died today at the age 81. Campbell was best known for his #1 hit "Rhinestone Cowboy". During his 50-year career he released more than 70 albums, sold more than 45 million records and had 80 different songs on Billboard's Country, Hot 100 and Adult Contemporary Charts. These hits included John Hartford's "Gentle on My Mind"; Jimmy Webb's "By the Time I Get to Phoenix", "Wichita Lineman", and "Galveston"; Larry Weiss's "Rhinestone Cowboy"; and Allen Toussaint's "Southern Nights".
In 1967 Campbell made history in 1967 by winning four Grammys in the country and pop categories. He was also an actor and TV show host. From 1969-1972 he hosted, "The Glen Campbell Goodtime Hour" on CBS.
Campbell announced he had been diagnosed six months earlier with Alzheimer's disease In June 2011. Symptoms of the disease had been occurring for years, becoming increasingly evident as time progressed, according to his family.
During the 2012-year Campbell held a "Goodbye Tour". Three of his children sang backup during this tour with his final show on November 30, 2012, in Napa, California. His final television appearance was on the 2012 Grammy Awards where he sung "Rhinestone Cowboy".
Campbell passed away on Tuesday, August 8, 2017 of Alzheimer's disease. Glen Campbell is survived by his wife, Kim Campbell, and 8 children.