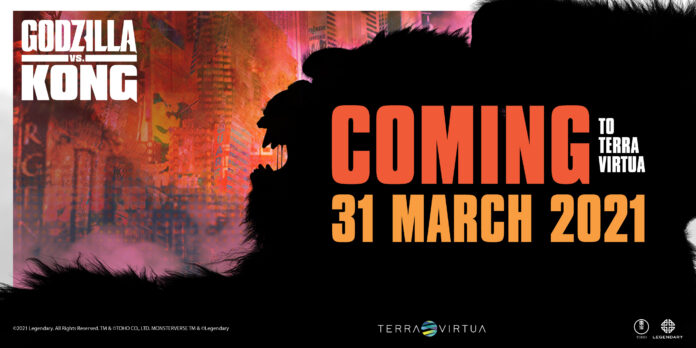 Collecting has been around for a while, with some historians finding that it first started around the 3rd Century BC. People may also find themselves collecting items for the certain fandoms that they're a part of; these collectibles include sports trading cards, stamps, figurines, coins, stuffed animals, albums from their favorite musicians, movies and more. The list of items that people collect nowadays continues to grow and those items can also generate large amounts of profit as time goes on.
As we gain memories with these items, we create relationships with the brands of whatever we're gathering at that time. If they continue to provide, then we will continue to collect, but as we collect so many physical items, we may run out of room or not have enough room to begin with. Additionally, what happens if you end up with a fake replica of what you've been looking for?
Say Hello To Digital Collecting
Yes, you read that right, digital collecting is very much a thing. As years go by, technological advancements continue to surprise us and we begin moving forward into a more digital age. More people are turning to the world of Virtual Reality to help with work or training, or to just play video games, so the same has happened with collecting.
The easiest way to think about this shift to digital collecting is with CDs and DVDs. Back in the day, everyone was about getting the latest CD when it came out on Friday, or the newest releases on DVD (or Blu-Ray). Now, when it comes to new music and movies, we instantly have access to them on streaming sites.
With digital collecting, you don't have to worry about physical items; no more thinking about if you're going to ruin it or if it's even real. Instead, digital collectibles are completely tangible and 100% authentic due to the use of blockchain—a kind of technology that records the ownership of digital assets—so you never have to have those worries.
With VR, people have the opportunity to access their digital collection and engage with their items. Thanks to Terra Virtua, not only can collectors interact with their own collections, but they can build up, buy, sell and trade from them as well.
What Exactly Is Terra Virtua, Though?
Terra Virtua is a fully immersive, blockchain-driven, VR entertainment and collectibles platform, and is also the first of its kind. It focuses entirely on VR, AR and 3D entertainment, which is built around having a strong community and social connection.
As stated above, Terra Virtua gives people the option to buy, sell, trade, share and discover digital collectibles. These collectibles can include video game skins and items from in-game play, additional upgrades or just some cool and unique experiences.
Users also get the chance to create a customizable personal lounge to securely place their items, just as if they had a special room in their home for them.
In addition, the platform provides a marketplace of digital merch for some of the most well-known brands out there. Recently, Terra Virtua established collaborations with popular companies like Paramount Pictures and Legendary Entertainment to help bring their content to it. Now, you can start collecting items from movies like Top Gun, World War Z, The Godfather and many more such as Godzilla vs. Kong in the coming future.
Last October, Terra Virtua announced its very own currency: Terra Virtua Kolect tokens, or TVK.
If you have a certain amount of TVK tokens, you become a member of Terra Virtua Prestige. Here, you gain access to discounts and early access to selected new releases, the ability to vote on what collectibles you would like to see, and invitations to exclusive preview events.
You can also receive special unique features for the Terra Fancave and Terradome, access to unique collectibles not available to everyone else, invitations to exclusive virtual events.
And if all of that wasn't enough, being a Prestige member lets you into special events to win unique collectibles, and gives you monthly drops of free collectibles and more TVK!
In late February, Terra Virtua listed TVK to the Binance Innovation Zone, allowing users to deposit their tokens for trading. CEO and Co-Founder Gary Bracey said that they see this as validation of what they are doing with the platform.
"Terra Virtua is poised for great things and a Binance listing means our TVK token is accessible to everyone," he said.
Co-Founder and Chief Technology Officer Jawad Ashraf has also said that Terra Virtua is "fusing the very best of VR and AR entertainment with the very best of blockchain technology providing a fantastic opportunity for those looking to contribute to the evolution of the platform as well as those looking to market their digital products and services to a global audience."
The overall, best part about Terra Virtua is that you just have to be a fan in order to enjoy the features that it includes, so even if you aren't familiar with blockchains or NFTs (non-fungible tokens, or a fancier way of describing digital collectibles), you can still take part while Terra Virtua does the rest for you. Welcome to the future of collecting!