I've spoken with a number of artists, but never have I had the chills that went up and down my body than when I sat down two weeks ago with Jamaican dancehall artist Sean Paul.
At 31-years-old, I grew up listening to Paul, beginning in my middle-school days. I can still hear his voice busting out lines in the hit 2009 single, "Give It Up to Me," feat. Keyshia Cole, from the film dancing hit film, "Step Up" and of course internationally-acclaimed record label, Dutty Rock, which Paul created and named after his second studio album of the same name in 2002.
The reggae artist announced the upcoming release of his seventh album, "Live N Livin", which is due out March 12, followed by another album release, Scorcha, in May. But the dancehall artist's passion for music began when he was around 5-years old. "I have the distinct memory where I remember being at a barbecue. I lost both my parents, and I didn't know where to work, and I was crying. There was music playing in the background, and there was something about my own voice and that track, and I just kept crying. And when I first put on a pair of headphones at 12-years-old, I felt that memory. Oh, that's definitely what it was. That's what I was feeling back then."

Paul revealed that his mom used to play a lot of Beatles songs, where he would sing along with her in the car. "My aunt on my mother's side, owned a sound system out here in Jamaica, which I used to help move around for different events when I was 12 or 13-years-old," he explained. "I learned where these systems were supposed to be set up and located."
"At fifteen years old, I saw these producers on TV playing with music on computers, and I was like, 'yo, they're doing music on the computers, bro.' I told my mom I needed one of those keyboards, and she was like hell no! I remember we were in a flea market one Sunday, and I saw a Yamaha keyboard; it was kind of cracked, so it was being sold at a discounted price. I begged her for it. She ended up buying it behind my back and gave it to me as a gift one Christmas or a birthday, encouraging me to learn music."

Sean Paul
Paul's distinct voice, catchy rhythms and first-class productions have been the perfect blend for the success of this Grammy Award-winning, international superstar. Born as Sean Paul Henriques in Jamaica, his music career began back in the 1990's, making way for Billboard Hot 100 chart toppers, Gimmie the Light and Get Busy. Indeed, Paul has maintained his relevance in the music industry, particularly when defending the continued existence of the dancehall genre. Recent hits such as "Mad Love," "Cheap Thrills," "Rockabye", "No Lie," and "Body" have kept Paul's numbers high, as he continues his rise of international fame.
The first time Paul heard his own voice was when he first rapped and/or DJ'ed at a school, to which people would always compare his voice to Super Cat. "I was encouraged by that…and I started to do demos around 17-years-old. I thought that I would just be the dude that put songs out there. Nobody would know who this mysterious dude is, but to my discovery, when I finally put out one song, everybody was asking who it was. So, that definitely pushed me into the limelight, which I wasn't used to at the time, even during the first five years of my career."
As Paul has grown more experienced over the years, helping to shape the dancehall rhythm, he told me that he still loves being creative in the studio and loves the stage. "Those are two things that keep me going to this day," he emphasized.
The Digitization of Music
Around the time Paul's career took off, my generation was being exposed to a new phenomena: the digitization of music, where you no longer "had" to by entire CD's, but could "select" which songs to listen to or purchase, through peer-to-peer (P2P) file-sharing. Unfortunately, this led to a huge fragmentation throughout the music industry, starting the illegal downloading revolution, where platforms such as Napster, Limewire, Kazaa, Bearshare, iMesh, among others to surface, which at the end of the day, harmed artists, while saving consumers hundreds of thousands of dollars.
Paul described the evolution and transition of the industry as "crazy", especially when it comes to streaming technologies. "YouTube didn't exist before, and it's crazy with streaming, Instagram, and all of these technological advances, which have made it way more accessible for someone who has talent to be seen, liked, and revered for their talent."
However, we both agreed that these technologies also lend themselves for incoming, rising artists to be caught up in what can be described as an overly saturated industry. "These technologies are a great thing, but I also think that with so many people in the world doing the same thing, you get kind of lost as well, even as an established artist like myself."
Paul, who was a "late bloomer" when it came to joining Twitter, initially didn't want to update people as to his every move, wanting to separate personal from professional life. "I knew at the beginning I didn't want to be part of it, but then I started to get into it, because it had to do with people's thoughts, rather than their behavior. I then started to tweet myself, eventually joining Instagram."
However, as users are still learning, engagement and the platform's algorithms are an entirely different animal. When Paul first started, he was asking those questions. "I remember wondering like, yo, how come I'm able to perform internationally, but then if I tweet something I think is cool, cute, or insightful, nobody sees it? You know what I mean? That was something I think, I had to learn a whole new means of attracting people without being a pretender, and attracting people to my social media pages without coming across as narcissistic or outlandish."
"I am from a time where music was magical, when you would see an album cover, you would smell the friggin' album," he reminisced. "You would look at the pictures forever, even though it was one picture on the front; but you would imagine so many things about that artist. There was a lot to be left up for your own imagination to create an embellished story about this artist or band. The music is one thing, but the packaging was something else entirely, and that was always accessible to me."
I told Paul about how "CD burning" was popular back when I was in high-school, where I would create my own custom album covers for mix tapes I created for friends and family. Paul believes that while the industry is moving forward, we are still very narcissistic when it comes to the ways in which we put ourselves out there.
"For example, young people posting to Instagram, it's not a funny joke, poem, or piece of artwork we see; no, it's their face right there or them showing their butt. With that being said, most artists today now have to find their niche, you know what I mean? Either you go way over, or you go way outlandish. For me, I hold my ground and hope that people continue to notice the greatness of the work I put out there."
The "COVID Blues"
When the COVID-19 pandemic first hit, Paul's touring schedule was of course hindered. "I was touring six months out of the year, for many years," he said, revealing that he found himself in a depression for five months. Paul, a husband and father to a son and daughter, also went through the COVID blues
"When this pandemic hit, it put me into a depression for five monehts. I was really feeling for the world and for those people who were vulnerable. What I found solace in was my family; family time I didn't have before. So, I really bonded with my son and daughter alot more. After those five months, I started to come out of my shell, and started to go back to the studio more and sit for interviews. The juices just started to flow."
Coming off a stellar 2020, despite the many setbacks of an unpredictable year, Paul released over 20 tracks and racked up record-breaking streaming numbers as a Jamaican recording artist. He has over 1 billion views on YouTube.
As 2021 is already underway, Paul is set to release not one, but two albums this year. The first upcoming album drops March 12, with the second album, "Scorcher" due out sometime in May.
"Many people in the industry often say to me that 'oh, you're doing well, but dancehall music is dead, bro. This genre existed before people in international circles knew it existed, and before artists like myself broke on the international market. I loved everything about how dancehall DJ's would rap and spit, and do their thing. I revered a lot of people in the business, and wanted to work with them and prove that we can still produce excellent music. "I call it Live N' Living because I think that it has nothing to do with numbers. You can't say a genre has had its time based on numbers alone. It lives in our hearts.
The subtone of Paul's upcoming album, he describes, is more about "collaboration over confrontation."
"Simply being that our genre grew up itself, clashing with each other. That was a good thing, as it sharpened every emcee's skills in Jamaica. You had to be ready for whatever came; ready to entertain the crowd, whatever rhythm the DJ would put on or what rhythm the band played, you had to be able to have a song for that. And that's a great thing, but over the years, it has caused us to be paranoid of each other, and caused us to not work enough together. I've seen other genres spun off of ours, like reggaeton, where they work together and make millions. This effort is about bringing people together whom I revere: great engineers, producers, artists, lyricists, the people that put these songs together, and to show the world that 'yo, we're still here!"'
"Live N Livin", according to Paul is a "real hardcore dance album." Paul, who has a very diverse demographic of fans, tries to appeal to each market, balancing both the demographic and varying different generations of music together. One of the tracks on the upcoming album is "Boom", featuring Busy Signal.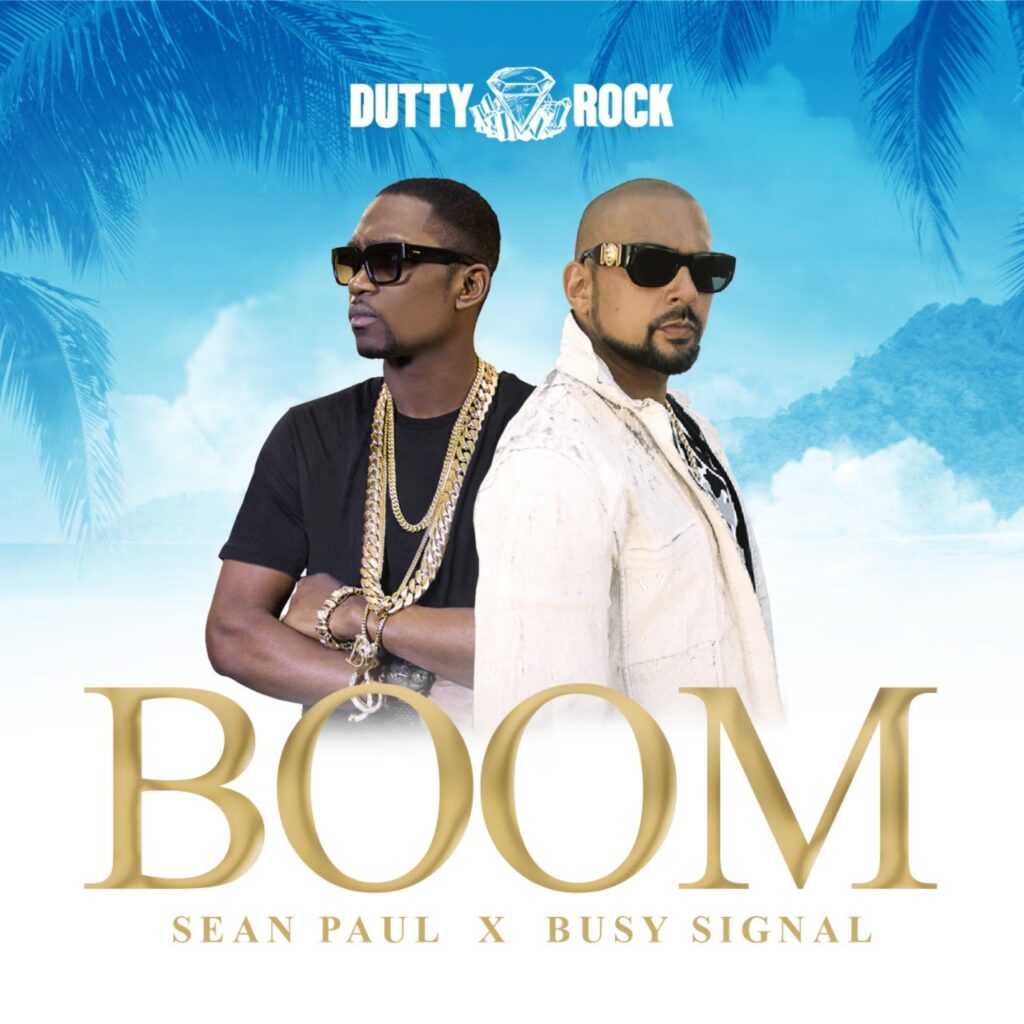 "The song with SIA, many people love that song. People who are my age and older, or my mom's age, love SIA, and liked what I did with that track. So, things like that is why I try to balance, to give these young cats a chance to shine and let them get a taste of what these bigger numbers are. Sometimes in this country, we get one hit record, and we're like, 'oh, we're the biggest thing in the world,' and we don't really realize that there's so much more listenership out there to gain from and to benefit from. I'm trying to help guide listeners in this respect.
I'm trying to do that because also I do have different, uh, a different demographic of fans. You know what I mean? Like, uh, the song would still a lot of people who are like under five years old or under 10 years old, they loved that song. And then also people who are my age and older, my mom's age, they love that song. They love SIA. They liked what I did with the track. Um, so, so things like that is his reason why I tried to balance, um, exactly what you said to, to give these young cats a shine, to let them, uh, to, to let them get a taste of what these bigger numbers are.
Read Andrew's previous article with NYC celebrity makeup artist Tim MacKay, where MacKay talks about the myths that are just plain wrong in the beauty industry.