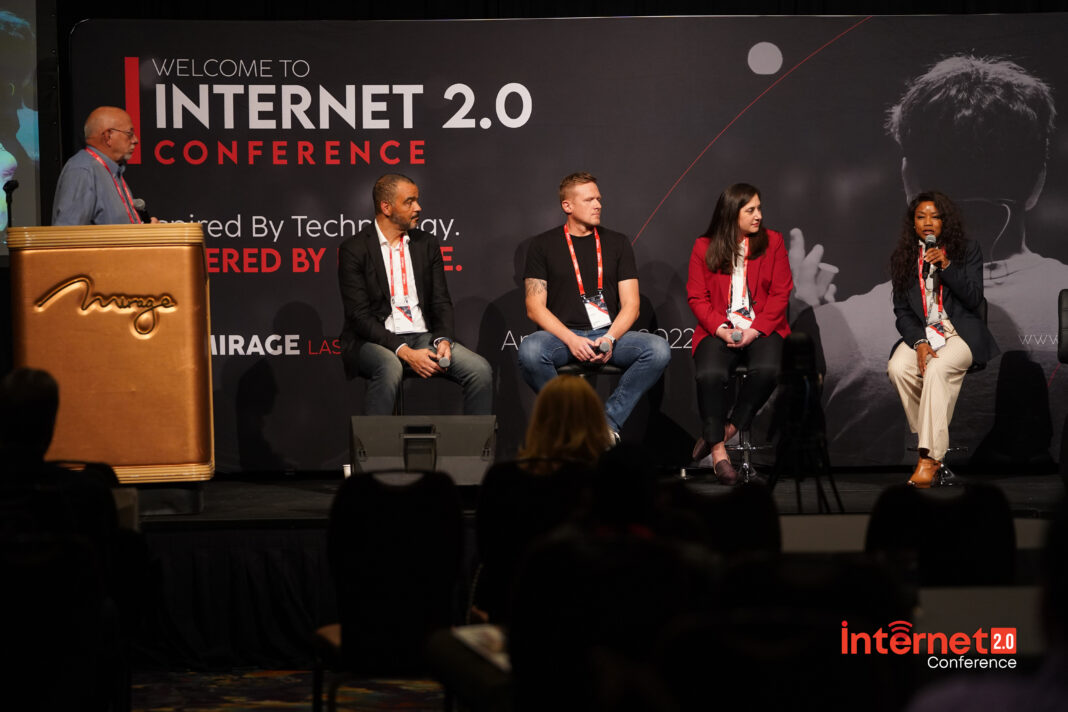 One of the lessons learned by organization leaders and entrepreneurs during the 2020 pandemic was the need to go digital. A digital transformation is inevitable for any organization rather than an option to survive in a technology-driven landscape. Organizations worldwide now realize that digitalization is the way of the future and that they must accelerate their efforts to develop modernized systems that will support the company's goals for the long haul.
Statistics showed that nearly 90% of companies either plan to adopt a digital-first business strategy or have already adopted it. Another study revealed that 87% of senior business leaders worldwide prioritize digitalization.
Imran Ali, Chairperson of the Internet 2.0 Conference — a global event for technologists, C-suite executives, and business leaders — agrees that embracing the digital world can help make organizations more efficient and profitable by enabling people to collaborate across different geographic locations. "We have observed that many organizations are shifting their core and business processes towards digitalization. They saw the need to expedite their digitalization initiatives further to remain relevant today," Imran said.
What Is Digital Transformation?
Digital transformation refers to the rapid adoption of technologies that enable organizations to reinvent processes and business models, revolutionize interactions with customers and employees, and lead in the digital era.
According to Imran, "Digital transformation isn't just an investment in new hardware and software — it's also about changing the way you work. It means rethinking every aspect of how your organization manages its data, gathers insights from customers, builds relationships with suppliers, and produces goods and services. It means establishing best practices to ensure that talent stays ahead of tech developments by continuously learning how to develop solutions around those advancements."
How can organizations do that? As Imran's team rightly pointed out, in order to stay ahead of the curve, businesses must keep up with the latest tech trends. One way to do this is by attending conferences that focus on digital transformation, such as the Internet 2.0 Conference.
The Internet 2.0 Conference provides a great opportunity to learn from industry leaders, network with other professionals, and get inspired to make changes within one's own organization. By attending its upcoming edition, professionals can gain the knowledge and tools they need to help their businesses succeed in the digital age. Plus, they will likely return with a ton of ideas that they can implement for their business' rapid growth.
Importance Of Digital Transformation
Digital transformation significantly improves two things in an organization — collaboration and experience.
By placing the right technology customized to your organization's needs, digital transformation can help every team in your organization to align with each other for a seamless operation. For example, you could create a digital workspace wherein every team can see what everyone is working on and the implementation stage.
In addition to this, customer experience is now the battlefield among competing companies. Digital transformation can provide you the edge by providing your customers with a more convenient and faster way of transacting with your business.
On this subject, Imran elaborated, "If you noticed, in the last few years, we saw the success of businesses which adapted mobile technology and made their business available on a mobile app. It offered their customers so much convenience because they can transact with them anytime, anywhere."
Want To Learn More About Digital Transformation?
If you want to acquire knowledge about how new technologies can help you transform your organization, the Internet 2.0 Conference is the right event for you. It is a venue where tech leaders, professionals, and enthusiasts will gather to talk and expand their horizons on the current trends in digital transformation.
Upon being asked about the benefits of attending the conference, Imran commented, "You will learn from the exchange of insights among tech leaders and professionals, providing you with new ideas for digitally transforming your organization and creating your own digital business strategy. Each organization is unique, but the insights you will gain from the Internet 2.0 Conference will help you shape a customized approach for your business."
The team added that delegates would have the opportunity to explore topics such as the Internet of Things (IoT), robotics, and virtual reality, all of which have the potential to influence and boost their digital transformation plans.
The conference team worked hard to set up a platform because it saw the need for a more knowledge-driven event focusing on helping SMEs adopt digital solutions. To fulfill this mission, it has an enviable roster of speakers and panelists who will share their ideas on how business owners can strategize their own business models and take advantage of new technology. For emerging startups, this event can provide vital information that will allow them to keep pace with changes in their respective industries.
If you want to learn more about the upcoming Internet 2.0 Conference, you could visit its website, https://www.internet2conf.com, and drop them a message.