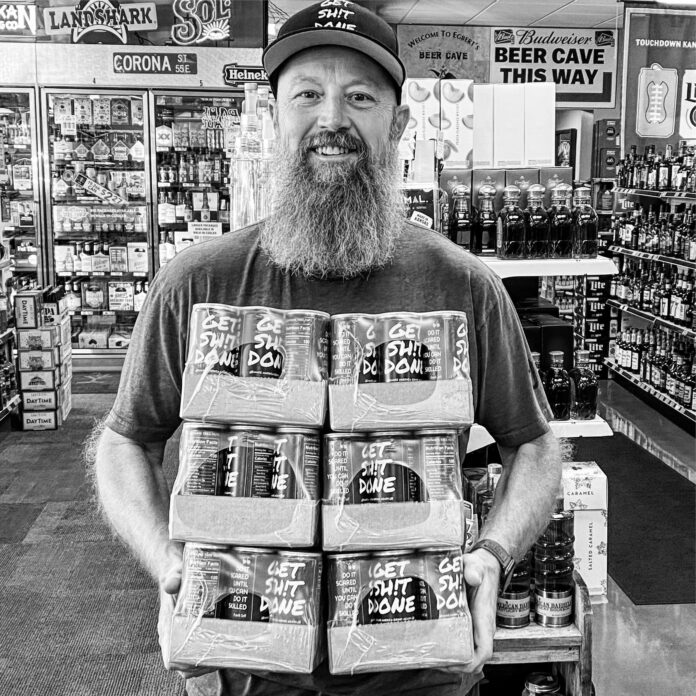 It's not enough to learn the trade; you have to take action. This is something Frank Sell can attest to. He took the decision to take control of his life and now he is living the dream and making a difference through coffee.
Who is Frank Sell?
Frank Sell is the CEO of Home of the Hustle, a brand that offers a unique blend of coffee and a community for individuals who want to live the dream. As he was growing up, he was being convinced that excelling in school and getting a degree was the only means to secure a good life, but he knew that it was not for him. He then decided to learn a trade. It didn't take long before realizing that he was being sold a dream that didn't exist anymore. Despite earning enough to sustain his and his family's needs, he left his job at 27 years old and started to beat the damn street so hard he swears he will get a bill for the potholes someday.
After learning and watching techniques and principles from a $100 VHS tape, he taught himself a new trade and started his first business. In doing so, he has earned millions by using his hands and perseverance with an attitude that did not permit quitting. He then started a coffee brand to share his experiences and create an income source that would give him the freedom he searched for nearly 20 years ago. Today, he is living the dream and helping others bring their dreams into reality with Home of the Hustle. 

What is Home of the Hustle?

Home of the Hustle is a brand that offers various products, such as coffee, apparel, and accessories. Get Sh!t Done coffee is their main product line that not only provides coffee lovers with delectable coffee but also aspires to help everyone realize that men and women can make a significant difference in their lives. 
They offer Get Sh!t Done sweet cream nitro latte in the can, sold in a pack of dozens or 18s. At first sip, you will be teleported back to your childhood. It resembles the favorite chocolate milk you had as a kid, with a hint of coconut milk balanced with the perfect amount of coffee. If you want to brew your coffee, Home of the Hustle also offers Get Sh!t Done coffee beans in 12 ounces packs. The team is proud to work with local partners to bring great beans, roasted to perfection with unique notes that would blow your taste buds away.
If you plan to purchase in big batches, you can avail of their monthly coffee subscription for only $68.40. This package includes two bags of 12-ounces Get Sh!t Done coffee beans and 18 cans of Get Sh!t Done essential brew. You can also enjoy your purchase with free delivery, so visit Home of the Hustle now and get your hands on Get Sh!t Done coffee. To know more about the brand, you can visit Home of the Hustle on Facebook, Instagram, and Youtube.