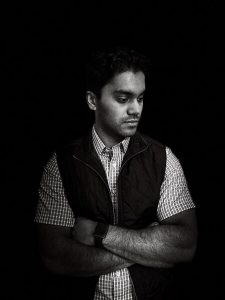 Do you want to build engaged fan bases or powerful tech platforms? The media and tech industries are amazing fields to work in. However, finding the best customers is a challenge to many business people. Also, the channel or the tool to reach out to the target audience is a major challenge for some people. Therefore, SMS lines, email subscription lists, and social channels are the best tools to implement in your brand. As Mayur Patil knows, these channels are becoming more effective in marketing.
Mayur Patil is 21 years old and is in the media and tech industries. When it comes to building SMS lines, email subscription lists, and social channels, Mayur is an expert. He builds up the channels to help grow social audiences. He also uses TikTok to build the most engaged women's networks and has already grown more than 15M social followers. Plus, he is soon to complete his bachelor's in Computer Science at Purdue University. 
How To Build Out SMS Lines
SMS lines are one of the social channels that can be used to effectively communicate with customers. So, it would help if you considered using them. Sending a personalized text message to the target customer is much simpler because many people have access to mobile conversations. A company can communicate an important message to its mobile users, thus building its brand. 
The value of SMS as a channel is due to the direct and immediate nature of the messages. With SMS, messages take a short time to be delivered when reaching out to customers. Another advantage of SMS lines is the ability to support and combine with other channels and marketing mediums, thereby working together within the marketing niche. Besides, through SMS, you can get direct feedback from your customers and know what they need.
According to Mayur, SMS lines are very useful in growing the relationship and engagement between the company and the audience. Mayur himself has a powerful experience in building the lines, given the fact that he has built an SMS line to more than 172k contacts within a month. The 172k contacts are for women in the USA who also subscribed to Mayur's SMS line.
Email Subscription List Building And Importances
Email subscription is a vital channel to use to build your brand and grow the social channels. Statistics show that over 3.9 billion people use email worldwide, making it a vibrant way to connect with people and your customers. Marketing your brand through the email subscription list is a personal way to reach out to target customers. You may ask about the cost of an email subscription. Email marketing is cost-effective and very economical since it allows your company to reach a large number of people at an affordable price.
Mayur encourages entrepreneurs to use email subscriptions because it helps build relationships with leads, prospects, and the target audience. The amazing benefit of email is its nature to drive traffic to your website if you have one and generate more revenue. Therefore, Mayur focuses on growth, acquisitions, and uses email as a way to increase his monthly revenue to $50,000.
Build Social Channels With Mayur
Social channels are quickly becoming one of the key aspects of digital marketing. The major channels include Instagram, Facebook, and TikTok. They provide wonderful benefits that enable you to reach more people around the world. The channels are a source of getting more profit and increasing your revenue. They also increase your business visibility and the ability to communicate important messages to the target audience. Besides, these social channels are cost-effective and improve brand loyalty.
Mayur has a track record for building powerful social pages and web applications from landing pages to marketing platforms. In five months, he has grown two Tiktok's channels (@Style and @Girls) to more than 11.2M followers. He encourages companies to focus on social growth since they play an important role in communication and networking. Plus, by using these channels, you can improve the overall brand image by getting to know the customers' opinions and interests. Moreover, you can use the channels to increase traffic on your website.
If you want to build out the above channels, you can connect with Mayur on Instagram or LinkedIn.