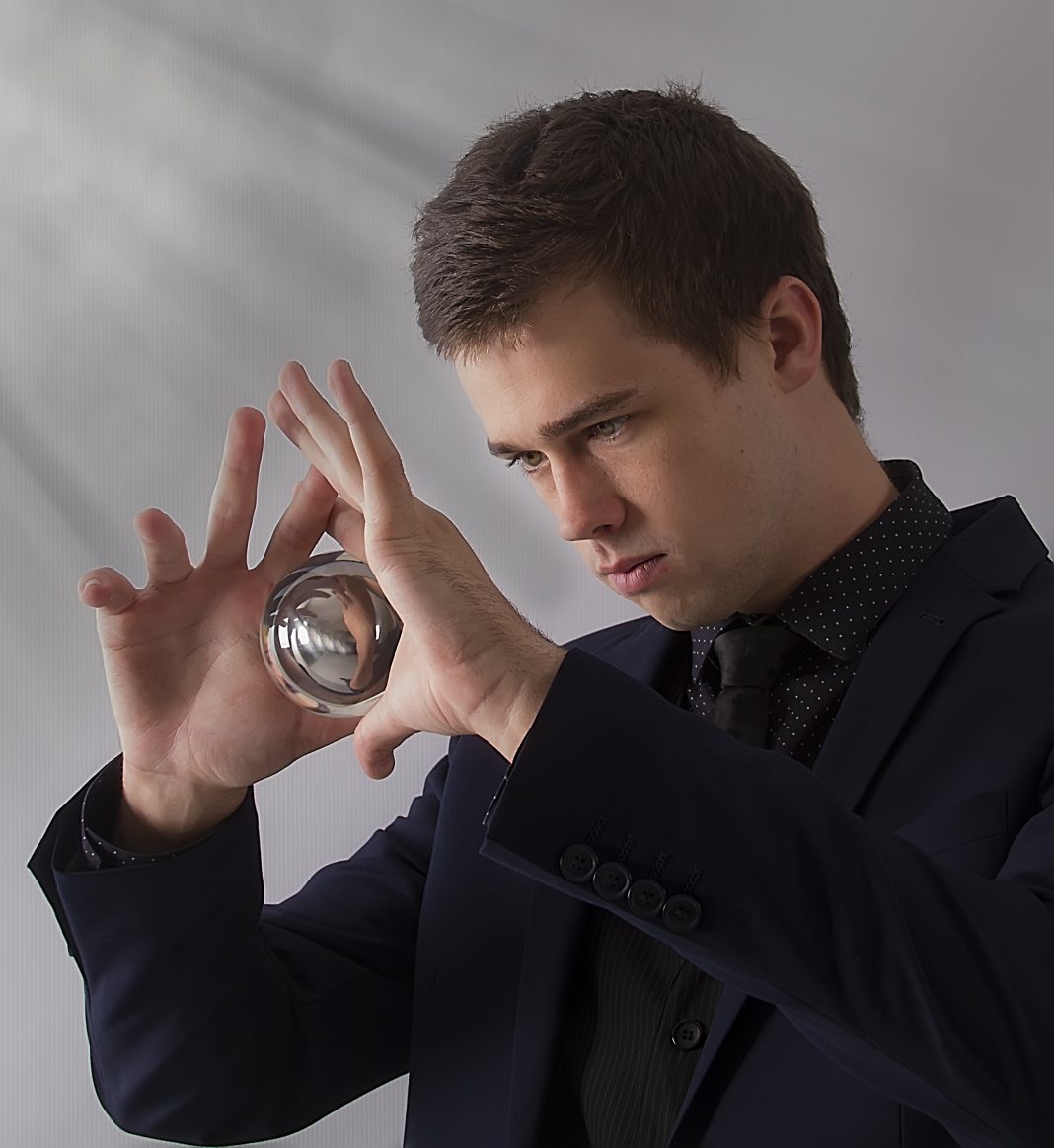 The story of one of a kind magician Brendon Peel is unique, to say the least. He comes from a small town in South Africa called Port Elizabeth. When he was young, he went to a library, found a book on magic, and taught himself how to do some tricks. He would take the tricks that he had learned and show them to his friends and family. Beginning with these mini-performances, Brendon gained excitement in seeing the wonder in the eyes of his first audiences. Thus, Brendon's interest in learning more tricks emerged, and since then, magic has become his life.
Currently, Brendon is one of the youngest magicians and top mentalists in South Africa. He is a multi-award-winning mentalist and magician. He is best known for wowing the judges of Britain's Got Talent in 2020. Now starring in the Travel Channel's new TV show, 'Magic Caught on Camera,' he is labeled as the top magician in South Africa.
"Either this young man is the most extraordinary illusionist or an absolute genius," says a South African theatre critic. In this article, we breakdown how Brendon is defying the odds and gaining recognition on an epic international scale.
Mastering His Craft
Rarely do we get the chance to see what goes into crafting a stunning and memorable performance. Moreover, when we see experts at work, it is hard to remember the countless hours of dedication they took to get to where they are today. Becoming an expert magician is in no way a matter of luck. Rather, mastery results from a combination of factors: passion, practice, and dedication. 
From a very young age, Brendon continued to fuel his passion for mysteries, tricks, and puzzles. But it was not until 2011, that he began performing magic professionally. He puts a lot of effort and time into his craft. This was a craft he built from deliberate and focused practice. His passion for his art is what drives him and his dedication, which in turn helps continue to propel him forward in his ventures. 
Working Hard
For Brendon to get to where he is today, it has taken a lot of hard work. The truth is, magic is an illusion. It depends heavily on clever psychological techniques that exploit the limitations in the way our brains work. It is not something you can master overnight. To be good at it, you have to keep practicing and learning day in and day out. Brendon knows the value of putting in the work so that you can achieve your goals. He has already taken his craft to the international stage and is carving a name for himself. Over the past 10 years, Brendon has performed in 20 different countries, performing in over 100 different companies, consulted for TV adverts and performed on national TV and radio, and created multiple stage shows. Brendon has received high acclaim from many critics in the industry and has been recognized with several accolades and awards over the past few years.
Aiming For The Stars
What Brendon's story truly captures is the fact that there is nothing that can stop you if you are determined. Like many of us, Brendon started from the bottom, performing table to table in his town. Now as a professional in the industry and much more well known, he continues to master his craft with a clear picture of where he wants to take his career. With this mindset, Brendon attests that he has grown from strength to strength. He recently broke the record of being the only South African magician ever to be featured on Britain's Got Talent. Besides taking his magic from corner to corner of his country, he is a regular performer of top brands like Mazda, Walmart, Lexus, Vodafone, Uber, Momentum, MAN, Vacheron Constantin, Hot Forex, Tarsus, and many more. He is scaling at an exponential level.
What Is His Driving Force?
A common phrase people say is: 'do what you love, and you'll never work another day in your life.' For Brendon, this could not be more true, as his burning passion for magic only makes him work harder. He finds joy in making others feel the amazement of his magic. Since the beginning, the more people he thrilled, the more he was determined to practice and learn new tricks. From performing table to table to performing on international stages like in BGT, Brendon is on a mission to entertain. 
It is not easy to break through the entertainment industry. However, Brendon is a testament that you are capable of being unstoppable. All it takes is sheer determination, along with working hard towards your goal. It does not matter where you start; what matters is where you want to go, and more importantly what you are willing to do to get there. You have something to offer the world, so get started. Connect with Brendon today!