In the past year alone, the music industry has produced artists like Lizzo and Billie Eilish, whose vocal, stage performance, and fashion statements have sent what could almost be described as electric vibrations up and down our spines.
We are beginning to see and hear artists, especially women musicians finally speak out about the truth and generally how botched up the world of entertainment and love really is. And to some, it's not always what they want hear.
But, as Lizzo so eloquently blares out—TRUTH HURTS!
From a 'Bad Bitch' to a 'Don't Want Your Man' Kind of Woman
http://gty.im/1202602507
I mean, come on? Lizzo rapping on what it means to be a "bad bitch?" And how about Eilish's rise to fame at just 17-years-old and extremely artistic fashion sense?
Or even up-and-coming artist out of Atlanta, Brianna Shelko, who's quickly making airwaves thanks to her hit single, I Don't Want Your Man.
The 25-year-old award-winning pop artist adds to the very short list of artists who have proven that musical storytelling is the real key to earning the ears of listeners around the world.
For those familiar with Shelko, she's no stranger to the music industry—having been featured in her own episode on MTV for her work as a Christian pop artist, to teaming up with award-winning movie director, Bill Rahn for the release of her music video, Over It.
But last year, Shelko took her music to the next level which couldn't have been timelier given the social climate our entertainment industry unfortunately encourages.
"It all started with a random phone call from a blocked number," the Atlanta pop-artist shared in an interview with Music Industry Weekly.
"Some girl called me up and questioned me about a relationship that never existed between myself and one of my exes. And I was sure to let her know right then and there that I didn't want her man. It's like she was blinded by jealousy and I don't think women should ever feel like that – if he's cheating then leave. Let this be the theme song that helps connect women across the nations to support and encourage one another, rather than dishing out envy and hate."
But it's not just California that's breeding artists who are looking to empower their audiences in a time where our country seems most divided on several levels. Now, all eyes should be turned towards Music City in Nashville, Tennessee. Hell, its re-branded country legend, Billy Ray Cyrus in the all-time successful Old Town Road campaign into actively producing music again and touring…in case you missed the all-star powerhouse that was the Grammy's performance with Cyrus, Lil NasX, BTS, and Mason Ramsey.
http://gty.im/1202178538
With songs like "Over Him" by JessLee from NBC's The Voice, which is genre-bending in ways that the industry may just be about ready for. No? If you don't remember the Season 14 contender on NBC's The Voice, go take another look at who was on #TeamBlake.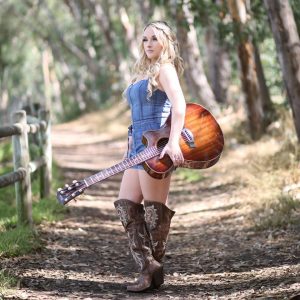 Or how about "Little Toy Soldier" by Maddie Logan? At 21-years-old, the California artist is more than a fighter–she's the definition of what it means to be a sophisticated, young artist who wants to inject her passion, emotions, and beauty into everyone's ears and hearts.
And even Three Doors Down's Justin Biltonen is out to change the very substance of what it means for a song to be "musically enriching."
Yet, another local Nashville artist has surfaced from the darkness—Rachel Tripp, better known by her alias "Pagentri," a "spectacle of mystique" as Grit Daily news described her in an interview last year.
What artists like Pagentri have come to recognize is that social media has definitely changed the game for all brands, which includes recording artists.
"For music, it's made it a lot easier to connect and communicate with people you wouldn't necessarily be able to," Pagentri explained to Grit Daily. "I have found a lot of fans through social media and it's cool to see them find you and come to your shows and really engage with you. It's definitely a great outlet for me as an artist."
And to her point, she has a point, as that's where we at True Hollywood Talk first discovered the mystique that is Pagentri's vocals.
Last month, the artist released her latest single, Focus, which in our opinion, is the baddest tune yet. It's full of raw emotion that really allows you as a listener to connect with her heart.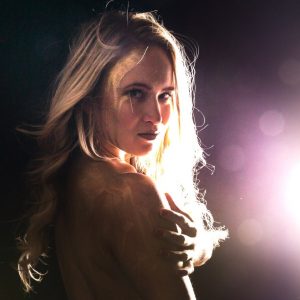 We spoke with Pagentri earlier this week, as her hit single has been popping up on playlist after playlist, so we recommend you check it out on Spotify and Apple Music.
True Hollywood Talk: Your newest single, "Focus," is bad as hell, full of power and emotion. Tell us what was going through your head when you put this track together.
Pagentri: I wanted to tell my listeners a story about you meet that special someone, and instantly recognize they are your "kryptonite." You know they aren't good for you, but you continue to keep coming back to get your "fix." I think we all know someone who has been in that situation, and we've all had someone like that in our life. When you are together, it's so electric, that you lose your senses—and when you're apart, it seems like everything was just a dream. That was the inspiration behind Focus.
THT: If you could compare Focus to your last single, Own Me, how would you distinguish them?
Pagentri: The lyrics in Focus really demonstrate my vulnerability, showing listeners my vulnerable side. I think of it as a prelude to Own Me, so what I would suggest to listeners, returning or first timers, is to listen to Focus first and then transition to Own Me immediately after. I think if you do that, you'll know exactly what I'm talking about ?
THT: Having done just that, we have to ask. How long did it take to put Focus together? It seems like it could be its own musical in and of itself.
Pagentri: I started writing Focus back in March 2019 with Nashville-based pop producer and songwriter, Blake Striecher, who is better known by his alias of "Durlin." We then wrapped up the writing process last summer and added the final vocals, eventually mixing and mastering it in November. It was a longer writing process, but I'm grateful for it because the two of us were able to consumer more music and add to the inspiration. Sometimes, you just need to really let a song breathe and come back to it later.
THT: Recognizing that this process took some time to finalize, how would you distinguish the first version of the song and what came to now be known as Focus?
Pagentri: The first demo of the song is completely different than the final master, which you have now heard. I went into the first write this past March, with an electronic song called "You Might Be" by Autograf, and then went back into the studio later that summer with "Chopped N Screwed" by T-Pain and Ludacris.  Talk about a shift in genres and vibe!
THT: You mentioned your collaboration here with Durlin. What made Blake's work stick out to you for a project like Focus?
Pagentri: Blake is one of my favorite people and closest friends in Nashville. I've been lucky enough to know him and learn from him during our sessions. We've written multiple times together and have some more badass music that will be coming your way soon! To answer your question, I love creating with him because he's not afraid to take chances by creating different styles of music with me.
I believe a lot of people in the "pop" genre today are trying to play it "safe" and be like other artists who are successful. However, when we write music, we are trying to make a statement. I push boundaries with my music and are trying to make that statement heard around the world. I know I can bring Blake any song idea which will ultimately breed a unique piece of art. He is my go-to co-writer and producer in Nashville's pop scene.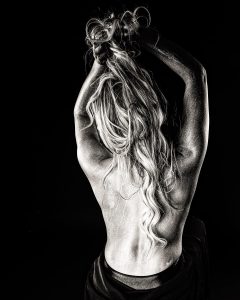 THT: What do you ultimately want listeners taking away from Focus?
Pagentri: I want them (and you) to fall in love with the production, because it might be my favorite track I've ever released. I also want listeners to hear Focus ad have them wanting more…craving more music. So, it's time to get excited for my next track I will release. I have a handful of tracks already written and now am deciding what I want to share with the world, next.
But, it's important for listeners to know that I take my community very seriously, which is why I encourage my listeners to reach out to me on Instagram @pagentrimusic and letting me know what they want to hear and what their favorite release was and why.