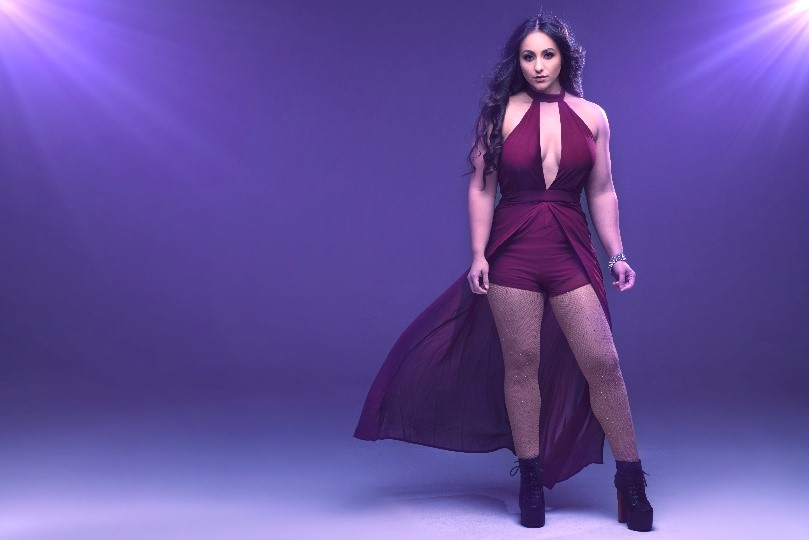 She has the swagger of a modern-day Shania Twain, with the vocal power of a young Christina Aguilera.
You may recognize her from Season 14 of NBC's The Voice (Team Blake), where singer, songwriter, and national recording artist, JessLee has created waves, bending the traditional genre of pop and country.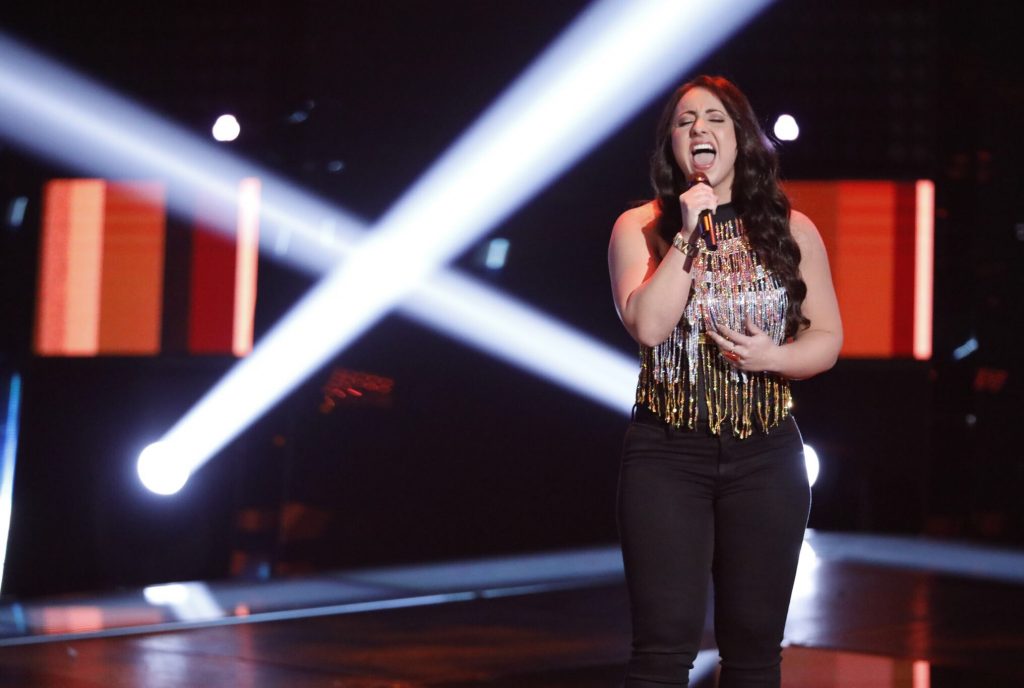 Less than one week away until the release of her newest single, "Over Him," the recording artist has been busy at work. Having been in Nashville for just three months, JessLee has been producing massive waves that will only continue to rock the music industry, becoming the genre-bending artist she so passionately embraces.
But for someone who may not be accustomed to the singer's new style, or maybe is a first-time listener, what can they expect from JessLee?
"The way my team has been describing my new branding, I'm very proud of," JessLee told us on Sunday.
"Specifically, how they've configured the tagline—they like to call me 'the modern-day Shania Twain, with the vocal power of a young Christina Aguilera.' It's different, but accurately describes who I am. I've always had this pop-vocally edge, and have always been able to do a little more than the average country singer—just a little simpler."
The new single, produced by 2x Grammy-Nominated producer, Brad Hill, is a complete rebranding. Hill, the power behind Maren Morris, Brothers Osborne, Brett Young, and countless others, has been a major player in helping JessLee expand her vocal style into something much bigger.
"I think for the people who know me and have already loved and listened to my music, they should be ready for something bigger and truthfully, a more polished way to release who I've already been," the artist added. "For those who are newer to my music, just being able to like the song and lyrics itself, is important. Overall, the song is speaking to my ladies—to women."
True Hollywood Talk: What can you tell us about "Over Him?"
JL: It's about a girl telling another girl how she's in this unhealthy relationship, and how she deserves better, and by continuously letting him back in her life, she will never be over him or be able to move forward. So, get on with it. Ideally, it's talking to a girl, but everyone has experienced that in their life—where they've been in a relationship with an unhealthy person and letting them come back into their life. I've been there, and I couldn't let it go.
THT: Each artist has their own methodology and process when it comes to writing and recording. What's yours?
JL: Funny enough, I have never had a successful writing session where I felt as if I was following a process. For me, my writing experiences are definitely unique, because they are all so different—whether it's self-write or co-write. I call myself a chameleon, because I feel you have more of an advantage being a chameleon writer, rather than making everyone following your process. If you can be the person that is accepting other ideas and suggestions and welcome others' creative processes, it opens the door for the ability to have more exciting and new opportunities.
Meet the Power Team Behind JessLee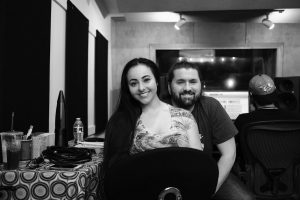 An instrumental part of the young artist's success can also be attributed to her manager, Steve Virginia, of Black Label Nash, who has been an artist out in Nashville for over fifteen years, and had some pretty decent success, even as he transitioned full-time into artist management.
Since moving to Nashville back in 2005, he recognized the evolution the music industry has taken, as branding and distribution have changed significantly. For Virginia, an artist himself and cognizant of the rapid nature technology possesses, he has adapted quickly to the digital age.
"Having been an artist out there, I've absorbed so many things from the industry, in every aspect, as the music industry has changed over the past fifteen years since I've been here," Virginia told us. "When I first moved out here, Facebook and Instagram were not a thing, and Myspace was barely a thing. I went to college with Eric Church and graduated a year after him, having written and played music with him."
In his duo artist life with his brother, Eric, in their band, South of Somewhere, the two played several shows with some of the brightest in the industry, such as Lady Antebellum, Luke Combs, Eric Church, and Justin Moore.
Eventually, Virginia grew to love the management side of the industry, getting to the point where he was handling almost all of the booking and management for, he and his brother. "I loved it and became very good at it," he emphasized.
That's when Virginia decided to put his apples in one basket—JessLee, other than the band he's worked with, to stop what he's been doing, to pursue someone else's success, certain that she would do big things.
And he's been dead on.
Brad Hill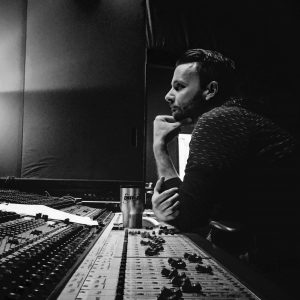 For the Voice recording artist, her new single, "Over Him," produced by 2x Grammy-Nominated producer, Brad Hill, is a complete rebranding. Hill, the power behind Maren Morris, Brothers Osborne, Brett Young, and countless others, has been a major player in helping JessLee expand her vocal style into something much bigger.
"Being with Brad and being able to work with him has been awesome, because he's been able to capture this style and this sound that I'm looking for, and placing it in a nice pretty, commercial package for me," she emphasized.
"He's done a killer job. What I'm doing now stylistically is being this country-pop with little rock elements, kind of when you go back and listen to Shania Twain, who tested the boundaries of country music at that time. My heart and soul is in country music, which is what I love, but when it comes to singing, I definitely love pushing the boundaries and being a genre-bender."
Showing Love and Authenticity to "The Gram"
Unlike many artists, JessLee loves to communicate directly with fans, doing her very best to answer their comments, direct messages, and/or at least respond with a smiley face. Branding is extremely important for the young artist, as she composes each lyric and song based on two core principles—self-love and authenticity.
Taking those two pillars, JessLee founded her non-profit, Music & Muscles, spreading her personal experiences by sharing her S.T.R.O.N.G. message to young people.
The trademarked and copy-written program, which she discussed in-depth with Thrive Global, is the missing piece to explaining the horrendous massacres that have taken place at dozens of schools these past few years.
"There's a lot of stuff we touch on, she told Thrive Global, "but primarily, although I think bullying is important, there are so many sub-categories people can go in and talk with young people about. I truthfully believe my program is unique in that it doesn't just touch on just one subject, but rather, goes to the core of what I think the problem is—a lack of love. I think if someone is in love with who they are and the life they are living, they won't feel the need to shoot up a school, or bully someone, or say something negatively about someone. Because they are too busy loving who they are. It comes down to talking to students about being able to invest in themselves and learn how to invest in their life, and learn that when someone says something about them, it has to do with that person and their insecurities. It teaches you to have the strength to not be the person to do those negative things to others. Taking that energy and investing it into being a bigger and stronger person."
THT: What's your favorite social media platform to use, and why?
JL: I have grown to love Instagram because it is still the best application for discovery and being able to communicate with people. It's such a cool concept of content-focused and watching people's successes. While some embellish their life, I love to highlight real-life. It's great having a platform where people can gloat about themselves and share their life with others. It says more about who you are as a person if you're playing the comparison game, but if you living your life and sharing that with everyone, it's great. But it's great for communication purposes. The way they have made it so easy to respond to people. It's organized and easy for me to reach out to people and thank them for their continued support.
JessLee's new single, Over Him is due out for release on July 12. The song is a catchy anthem to those ladies who need to get out of an unhealthy relationship. You can connect with JessLee on all social media outlets by following @jessleecountry or on her website.