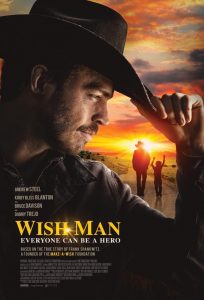 "Ever since I was a kid, I've always been on my own. Never had any reason to care for anyone else. Until now […] I've been a fighter all my life, and I'm tired of not knowing what to fight for. Being special is never something I was used to. But Michael thought I was a hero. And if I can do it, anybody can do it." –Andrew Steel, "Frank Shankwitz," 'Wish Man'
Meet Frank Shankwitz, a motorcycle cop struggling with his past and emotional childhood trauma after being ripped apart from his father by an emotionally abusive mother.
In what seems to be a nasty separation or divorce, Frank's mother has done everything to keep Frank and his father apart, until he appears on their property wanting to see Frank. Before parting ways, he gives Frank a cowboy hat as a reminder that he will always be with him.
Wanting to spend time with his father, Frank's mom decides to forcibly take Frank away, throwing him in the car, leaving nothing behind but the cowboy hat on the dusty ground. Unbeknownst to Frank, his father is on a life-long mission to track down his son and bring him back "home."
Flash forward to Frank grown up as a motorcycle cop, we see him as a closed-off figure. Until Michael. The police department brings young Michael to visit the precinct and meet everyone.
However, he is forced to face his past and change his future when he's almost killed in a freak car accident on a desolate highway.
This life-altering incident sparks a chain reaction that places Shankwitz on a difficult and painful path towards redemption, leading him to an unexpected relationship Michael, terminally ill with leukemia, with a life expectancy of one week. The result? An unexpected relationship between Shankwitz and the boy, but most importantly, Shankwitz discovering a light that has been buried deep within since he was a child.
This ripple effect later comes to be known as the Make-A-Wish foundation.
From writer and director, Theo Davies, the biographical drama, Wish Man, explores the light and dark side of Shankwitz's life and why each hardship led to the creation of the iconic organization.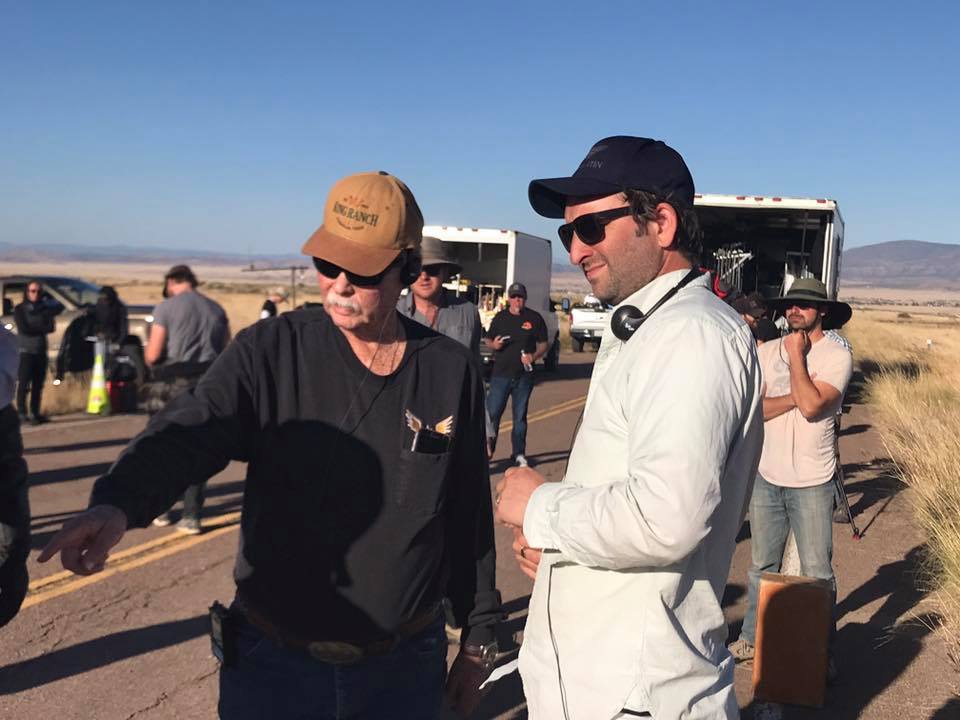 Davies spoke with Grit Daily News yesterday about how this film came together and why Australian lead-actor, Andrew Steel, was a perfect match for Shankwitz' character.
"Andrew met Frank Shankwitz at an event they were both attending, and they hit it off immediately," Davies told Grit Daily. "When Frank discovered he was an actor, he mentioned that someone like Andrew should be playing him in 'Wish Man'. Of course he would say that – Andrew's a handsome, six foot two inch hunk! Who wouldn't want him playing them?! The truth is, Andrew is an incredibly talented actor, and the first day I met him was when he read for the lead role. I think he read four different scenes."
According to Davies, this was a perfect opportunity to see how Andrew performed in various scenarios, emphasizing his emotional range. "The role called for someone who could feel pain, suffering, personal anguish, but also humility, compassion and love," Davies added.
"After reviewing the tapes of Andrew's performances alongside the other actors we looked at, it was a unanimous decision to cast him to play Frank Shankwitz. As the director, casting Andrew was one of the moments I'm most proud of. His performance was quite simply exceptional."
The film shares a unique story, "a very American story," as Davies described it, that was an important "reminder of what we are capable of achieving when we help those who need it."
"That's what makes us human and that's what makes this story special. As a filmmaker, you live for the moments when your audience laughs, cries, and engages in the story and the characters. 'Wish Man' does all that and more."
The World Premiere of Wish Man will be on June 4 at the Egyptian Theater in Hollywood, with two screenings in San Diego and Phoenix on June 5 and June 6. The film is due out nationwide June 7 in select theaters.