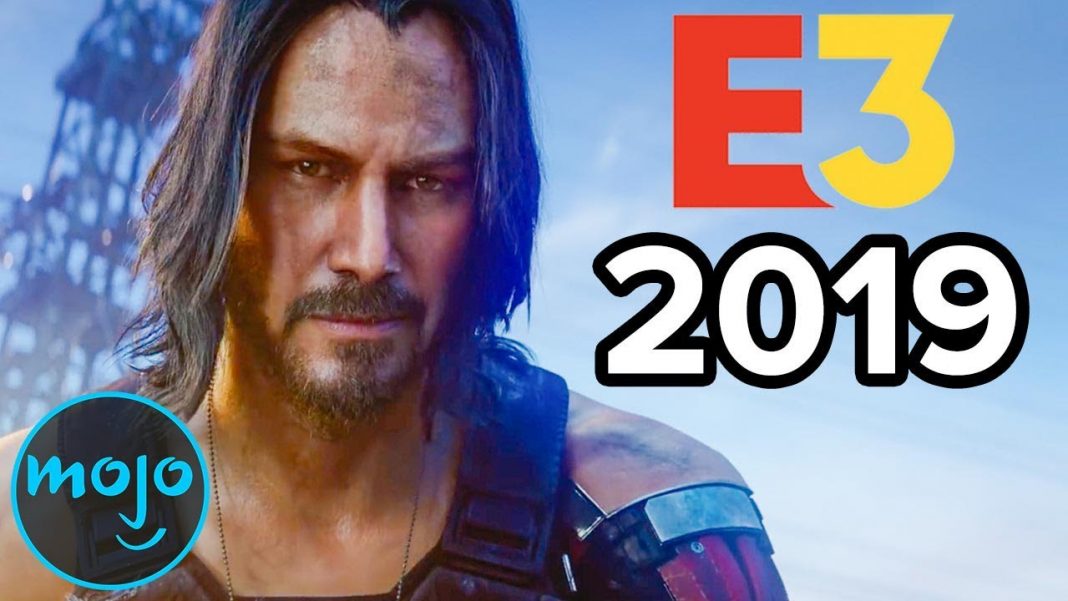 Video games have always sought to become immersive worlds. But they've traditionally had to limit visual sophistication to keep gameplay the top priority. And while movies are free to prioritize visuals, the static, linear narrative of the traditional 90 minute film limits room for the narrative surprises offered by interactive games.
On the movie side of things, this has had found welcome disruption in the streaming TV show format, which gives cinema worlds and characters more breathing room, and which allows for experimental interactive technology like that used in You vs. Wild or the choose-your-own-adventure nightmare maze Black Mirror: Bandersnatch.
As movies and TV are dabbling with interactivity, video games are becoming more like interactive movies. This has never been more true than at this year's Xbox Electronic Entertainment Expo (E3), which showcased all the need-to-know hype around the year's top video game offerings.
Where Cinema Becomes Gameplay, and Vice Versa
Pokémon just keeps getting bigger. Its new release, Pokémon Sword and Shield, took the Digital Trends award for best of E3 2019. "Pokémon is a household name," says Digital Trends Senior Editor Matthew Smith. "It has been for years. Yet, against all odds, the franchise has managed to boost itself to new levels of international stardom with smart moves like Pokémon Go and the recently released movie, Detective Pikachu. Pokémon should feel played out by now, but instead, it's bigger than ever."
Meanwhile, the highly anticipated Cyberpunk 2077 trailer revealed a surprise Hollywood connection. "Last year's E3 presentation for Cyberpunk 2077 got us pumped for the science-fiction RPG from CD Projekt Red," Digital Trends gaming staff reports, "but the trailer shown at the Xbox E3 conference this year was even better. It was a cinematic rather than gameplay demonstration, showing off the aftermath of a heist that leaves protagonist V on the brink of death. It was flashy, informative, and polished, but it was who appeared in the final moments that made it special: Keanu Reeves!"
The John Wick franchise star briefly reveals his face, and leather pants, appearing as what seems to be an in-game character. It's not the first time an A-list celebrity is lending their talent and sex appeal to a video game. Kiefer Sutherland took over the voice of Snake for Metal Gear Solid V, the enduring Jeff Goldblum took a role in 2015's Call of Duty: Black Ops 3, and you might remember a Ricky Gervais routine in Grand Theft Auto IV.
On the success of John Wick: Chapter 3 – Parabellum and a few memes, Keanu is definitely having a moment. Now he's giving fans even more reason to anticipate the release of Cypberpunk 2077—whenever it finally arrives.
The Dark Crystal: the Movie, the Show, and Now, the Game
E3 also brought news of The Dark Crystal, the 1982 the Jim Henson film featuring live action puppets on a mystical quest to vanquish the alt-right settler colonials (whoops! I mean "skeksis") and restore peace and harmony to the indigenous lands of Thra. We already knew the movie is getting the Netflix treatment, with a new story following loveable, adventurous gelflings. But an unexpected trailer at E3 revealed the launch of a new Dark Crystal video game as well.
"Surprisingly," reports Digital Trends, "it's a tactics game that will pit familiar characters against each other in turn-based combat." While they say details are scarce, The Dark Crystal: Age of Resistance Tactics will be compatible with a number of platforms. "The game hits Xbox One, PlayStation 4, Switch, PC, and Mac later this year."
Taken together, the show and the game will give us an opportunity to explore the world of Thra much more, er, Thra-oughly. (I can't help who I am. Please direct your complaints to editor@truehollywoodtalk.com).
The Marvel's Avengers Universe Shapeshifts Into a Playable World
With the conclusion of the 22-film Avengers series behind us, fans are looking for more ways to marvel. Square Enix has announced they're stepping in to fill the gap. They previewed the new Marvel's Avengers game at E3, which swaps out the familiar Hollywood cast for veteran video game voice actors Troy Baker, Nolan North, Travis Willingham, Laura Bailey, and Jeff Schine.
The action-adventure game will have both "single player and cooperative elements," according to Digital Trends, who also describes it as "one of the biggest games the publisher has ever released." Considering these are the architects of the sprawling Final Fantasy series, that's no small thing.
As cinema and TV continue merge with video games, the limits of fantasy worldbuilding are dissolving before our eyes. Maybe soon we'll even be able to go back in time, jump into gaming mode, and rewrite the outcomes of Lost or Game of Thrones.