A native of San Diego, California, Christian Ariza is a Mexican American DJ/Producer, known professionally as Rad Cat. Upon picking up an electric guitar at the age of 12, his passion for music grew until ultimately he fell in love with electronic music. After growing up surrounded by technology and a keen interest in music production, moving up into the industry became a natural progression.
The name all came from thinking the word "rad" was cool and him liking cats. Put those together and you get the ultimate Rad Cat! Ariza is well known for his sonic artistry; in addition, he has produced and remixed songs for many top-charting artists, including Blackbear, Kevin Gates, Mike Posner, just to name a few. He was eventually signed to Sony Music and Universal Music after pursuing a unique style within the realms of Futurepop. Here's the most bizarre thing about it all – the whole growth occurred before he turned 21!
With his impressive resume of working across various genres, from remixing top artists and soundtracking commercials, the producer knows how to balance these many different projects while keeping it centered.
"I always try to make time for my own music because I like electronic music a lot and that's what I do," Christian says. "And then when I make music just for production, like for other people, it feels different – it's two completely different things, you know? I just try to balance it out. I maybe have one day for making beats and then one day for working on my own music. And then sometimes I just don't do anything all day and that's okay too because that has to happen. I feel like people in music feel like they're slacking when they don't do anything, but it's hard because as a creative person or whatever in the music industry, you just have to give yourself free time whenever you need it. I just try to balance all of that as much as I can."
His latest single 'Replay' featuring indie singer, Skyler Cocco, shows that Rad Cat continues to follow his own beat. In addition to `Replay' being his first release in 2021, his release 'Diamond' with Gloria Kim reached 600K+ streams on Spotify since releasing via Dim Mak last fall, as well as receiving a tremendous amount of praise on Forbes.
"This string of releases was really inspired by me just trying to be my most authentic self," Christian explains. "With many of my previous releases, 'Love & Illusions' and everything prior, I feel as if I was really focused on making the best EDM bangers I could make. I was focused more so on impressing other producers/EDM fanatics rather than being happy with myself & the music that I was creating."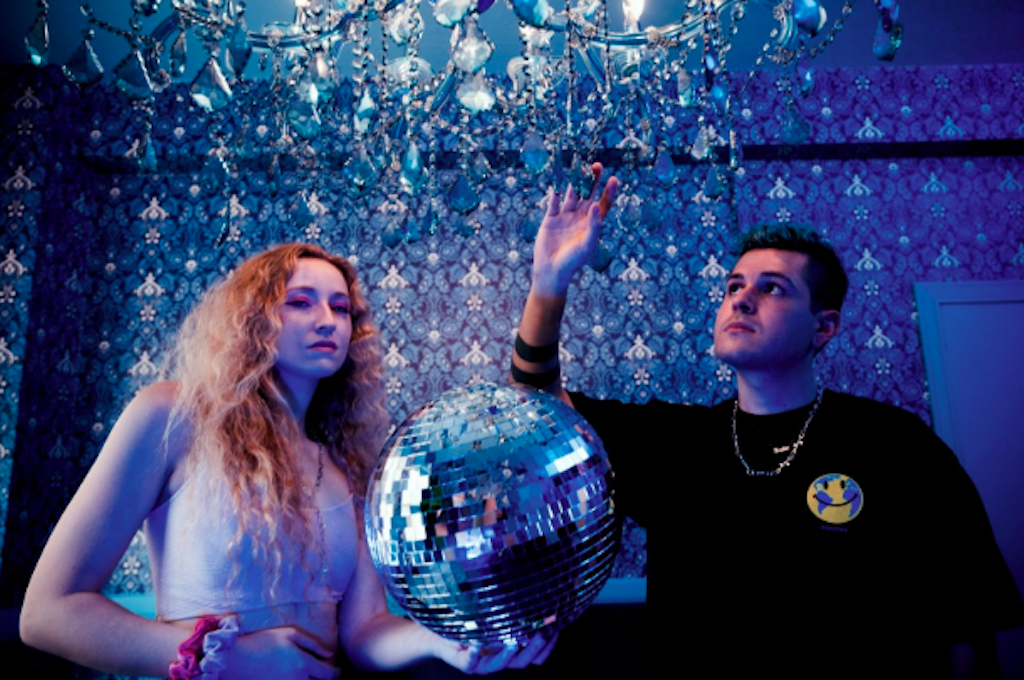 Skyler Cocco's dynamic singing talents are also highlighted by this beautiful song. On 'Replay'. her kinetic vocals glide effortlessly over Ariza's intertwined instrumental lattice of keys, drums, and guitar for a pop-funk sound that never loses its groove. As he's never actually met up with singers in person to collab, they sent the samples back and forth and it still turns out to be a magical track.
"This is because they usually live far away from me, but it's always worked out well," Christian explains. "Usually, we'll just send it back and forth online, and it's just the easiest way to do it. On this particular track, we hadn't known each other for too long, but I met her because of my girlfriend, actually. Her producer name is Tsu Nami and she actually has worked with Skylar before too. So she introduced me to her and I was like, 'Hey, you're sick. We should make it a song together too!'"
The producer also explains how he learned a new element when making this particular song, and it was the element of incorporating musical instruments onto the record.
"I had a bass guitar and then an actual electric guitar," Christian says. "I figured out how to record those things and make them good. So that was a new learning curve for me – learning how to record live instruments. I had never done it before, so it was definitely hard to figure it out, like connecting it to an interface and that sort of stuff."
Listen to 'Replay' down below:
With so many epic releases on his plate, Rad Cat did not expect Steve Aoki's Dim Mak records to pick his record 'Diamonds' up. Holding over 600K+ plays, he says it was the first time that he had actually released a record through a label, adding that it was also smooth and extremely fun.
"I hope to have more demand in the future, but that song is really, really cool, and I'm glad that it came together," Christian says. "It's one of my favorite songs that I've actually made. It's funny because I literally made the song with Gloria and then they reached out and that's how that happened. But I never had the idea like, 'Oh, I'm gonna send it to these labels'. I was originally just going to release it independently."
There are also so many things to look out for from this fantastic producer, as he plans to release a song every month for the rest of the year, which is something he has never done before.
"On top of that, there's also going to be new remixes every month," Christian says. "There's just going to be so much new music and it's awesome because I'm going in a different direction now. I'm super excited!"
Follow Rad Cat on his social outlets below: