It was never Ralf Popescu's intention to become a professional musician. To improve the chances of winning his high school's Battle of the Bands, Ralf, aka. Popeska began producing loops in Ableton, where it eventually took him to places he never thought of going. While he was attending Georgia Tech, he began posting to SoundCloud from his room there, without any idea how widespread his post would be, one that would propel him to work with some of the most influential music producers in the world. Due to the intriguing quality of his produced tracks, the Austrian-born, Atlanta-raised producer was signed to Wolfgang Gartner's Kindergarten Recordings – an undefeatable record deal with one of the world's most renowned booking agencies.
Ralf then decided to take a step back and complete his degree in Computer Science despite the insane whirlwind of success that followed the release and tour of his releases Sonder and Karmameter. Because of this time away, he rediscovered his passion for creating fun music that would allow him to connect and interact with his fans more. With all of the success, he has accomplished within the past few years, his new album Ramblings summarizes it all up. 
Ramblings is that colorful outpouring everyone needs, especially if it brings Popeska joy – its stimulating synth runs, ambient harmonies, lighthearted percussion, and glitched-out vocal chops are what make the album what it is today. The recently released 13-track LP is a collection of heartfelt songs that meld together his sonic experiments and passions, putting an innovative spin on the life has lived throughout this past decade. You could almost say that it is his "music diary".
"You just write every day – without any kind of goal or intention," Ralf says. "It's something that I like to do. It's the diary and its ramblings – like pages in that diary. I picked out some of my favorite ones, especially ones that captured whatever times of my life there were. It even spans over the course of years! It's really funny when people tell me that the songs sound so fresh and I'm like, 'that's crazy!'"
Popeska's Ramblings tells an honest story of where he has come from and where he is currently headed. In an ironic twist of fate (or maybe not at all), the ethereal beat maker began producing his favorite material when he decided to cease music-related work and benefit from it. As the songs may not dive into specific details of his stories, they at least showcase the themes on a meta-level.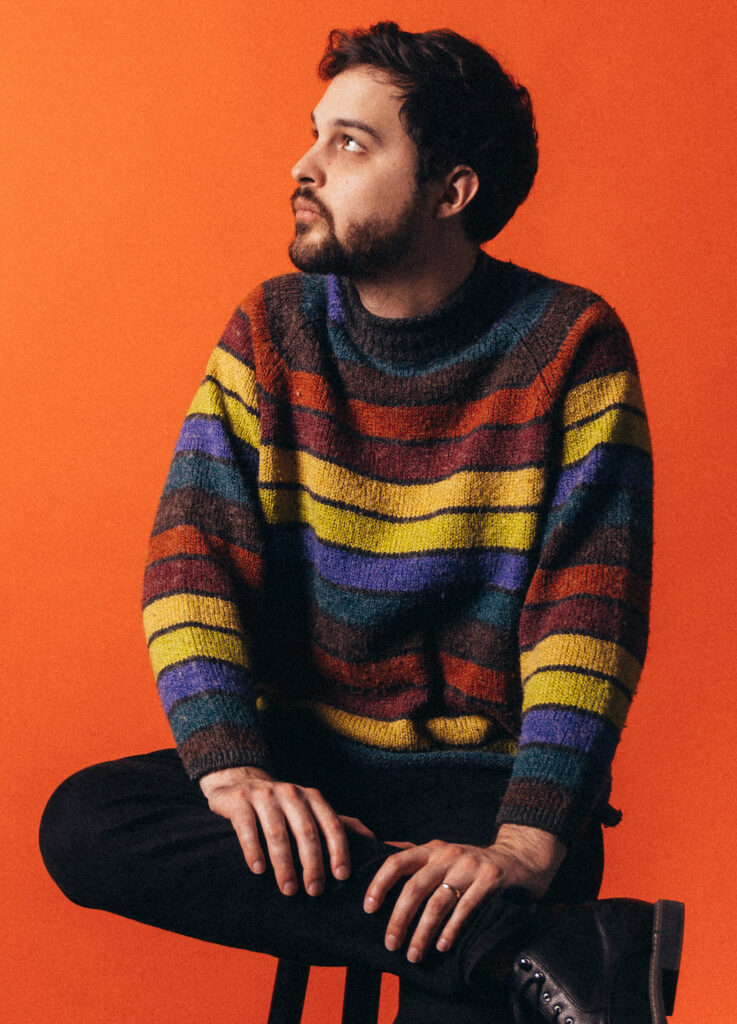 "It's like when you watch a movie or something and it reminds you of some part of your life because of the people you might be hanging out with or stuff like that," Ralf says. "It's not like the movie has anything to do with those people, but it's the thought of the movie, and the thought of that piece of work can be associated with so many things. The happiest songs on the album were maybe when I was the saddest and vice versa, like the song, 'Quiet', for example. It's a relatively dark song, but I was chilling!"
'The Way I Feel' is a standout track from Ramblings. As this specific track never actually left demo mode, Ralf says that it only took him a few hours to complete it due to having a particular demo synth.
"I learned through making these songs throughout all of these years," Ralf says. "My current sound to this day is different from the sound of the album just because that's when I was exploring all those things."
As the talented Popeska produces everything out of pure joy overall, there is no story or intention that originally comes out of a song. He says the process is just fun and if something happens at the end of it, it's cool.
"I just want to keep making music, as I feel really energized by this release – it just feels so weird being able to release music again," Ralf exclaims. "But again, I feel super energized and I'm ready to keep making more. There's been a lot of gaps in my release schedule and I think people have been with me for a while, so I want to keep those gaps small."
Follow Popeska on his social outlets below: