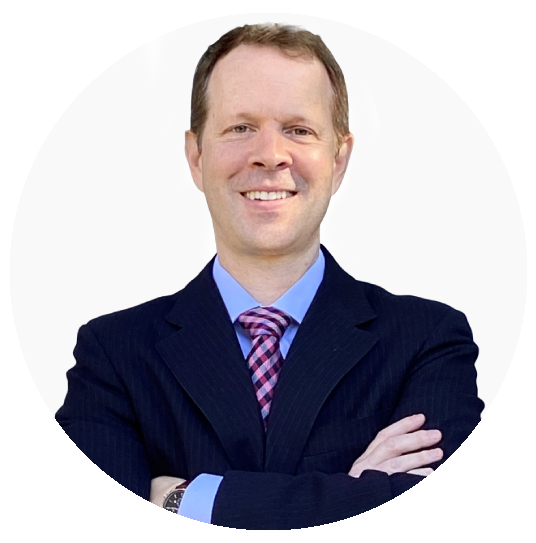 Every small business owner aspires to attain consistent growth in their business. Enhancing your customer relationships, innovating your customer experience, and streamlining your sales processes are among the key ingredients that can help grow your business. Unlike large corporations, small business owners only have themselves or very few other staff who run the company's daily operations. In most cases, small business owners do not have sufficient time to sit down and evaluate their customer relationships and assess the customer experience they are providing to their clients.
Moreover, in most cases, small business owners are so emotionally invested in their business that they fail to see the critical areas for improvement. It becomes their blind spot. And yet, continuous improvement is significant in growing a business. At this point, small businesses need a fresh pair of eyes to examine a particular area of their companies.
So who do small business owners need to call if they want a pair of fresh eyes to look into their businesses? They can turn to business consultants.
Why Invest In A Business Consultant?
Let us face the fact that small business owners are great in their craft. For example, you might be an excellent plumber or a home service provider, but sometimes you still struggle to stay afloat in your business or find ways to scale your operations.
Often, these individuals and other small business owners may be great in their trade, but they still may need some assistance when it comes to the proper way of getting their message out in the market to effectively reach and engage with their target audience. They are sometimes not as skilled at promoting their brand or tactfully responding when someone is interested in tapping their services.
That is why small business owners should consider getting a business consultant to provide them with the growth strategies, simplified systems, and roadmap to put their businesses on the right track to success. I have been empowering small business owners and business leaders to become more efficient and profitable over the past decade. To do so, I help businesses become client-centric, build their company cultures, improve their sales, and revitalize under-performing marketing and lead generation strategies to double their revenues and create more consistent cash flow.
Hence, I am aware of the significance of hiring a business consultant to help you leverage your business' strengths to propel you to massive growth. Like any other organization, small companies have complex systems and structures in constant motion but sometimes do not move in a well-orchestrated manner. For instance, throughout my consulting career, I have conducted a business diagnosis and profitability health assessment with many clients who have satellite offices worldwide. Over the years, I have observed some offices that are not in tune with what is going on in the global headquarters or in top producing offices in the same company. Without the help of management consultants or business growth advisors, small business owners usually fail to see these inconsistent process breakdowns and missed revenue opportunities.
How To Generate More Leads And More Conversions?
Increasing lead generation and conversion rates are essential to every small business owner since these two play a significant factor in generating more revenue. Aren't you tired of woefully trying to figure out on your own how to elevate your marketing and sales performance? Isn't it finally time to achieve better results quickly and with less effort?
One underutilized method to generate more leads is through joint ventures. Building a JV strategic partnership with two or more businesses related to your business can help you gain new potential clients. The crucial factor in building successful joint ventures is finding companies that service the same clients that need your product or service.
A good example of a JV is a florist for weddings. A florist falls into what is referred to as an "event chain." An event chain is a series of businesses that customers purchase from in a specific sequence.
For instance, a man will buy an engagement ring from a jeweler before a wedding is set. It is the first of the event chain. If the lady accepted the marriage proposal, next in the event chain is planning for the wedding. The couple will need a wedding planner to book the church, the venue, and other things necessary for the wedding. Next, the couple will book the venue of their wedding reception. Then, the couple will look for a florist for the floral arrangements in the wedding and the reception.
It shows that a florist has multiple options of building partnerships with other businesses within the event chain. Potential partners can refer prospective clients to the florist. Thus, helping the florist generate more leads than working alone. However, it is crucial to develop an excellent relationship to compel your partners to send prospects to the florist.
The event chain is also present in other industries and not limited to wedding events. For the florist, even getting one referral per month from each of the businesses in the event chain will significantly impact the florist's annual revenue.
Partnership With RevSherpas
The JV lead generation strategy above is just one of hundreds of proven strategies and tactics that I have recommended and deployed over the years. If you wish to learn more about other effective revenue-boosting strategies, then consider partnering with RevSherpas.
We can help you design the marketing action plan and strategic sales blueprint with a clear set of steps to achieve your goals and ignite the launch, turnaround, or expansion of your business. If you are an early-stage entrepreneur or a startup founder transitioning from the corporate space to entrepreneurship, we've been where you're at, and we can guide you on how to break through and accelerate your path to profitability. We'll help you target your ideal client, understand exactly what they want when they make their decision to buy, and create compelling marketing messages that enable you to out-market and out-sell your competition. Plus, we'll teach you to get laser-focused on your highest income-producing activities and empower you to develop and then apply the fundamentals that build multi-million dollar businesses.
Interested business owners that want to work less and make more can visit https://revsherpas.com/ to start learning and applying the revenue-boosting strategies that will revitalize your agency, business, or practice TODAY!