Today's entertainment industry has been forever changed by two generational traumas: the digitization of intellectual property and the COVID-19 pandemic. Watching Hollywood shutdown and theaters empty as they would be on Christmas, is just as bad if not more depressing than having the winter blues.
But there cannot be light without a dark. And for South Korean writer, director, producer, and actor Brian A. Metcalf, bringing back a genre of film that hasn't been seen much since the 1940s and 1950s: neo-noir thriller, which is exactly what today's generation (and industry) needs.
Back in September, Deadline announced that Lionsgate's Grindstone Entertainment Group acquired the rights to Metcalf's latest project, Adverse—a "neo-noir thriller" starring Lou Diamond Phillips, Mickey Rourke, Penelope Ann Miller, Thomas Nicholas, Kelly Arjen, and Sean Astin—just to name a few. The film is produced by Metcalf, Thomas Nicholas, and Kelly Arjen.
The film tells the story of a ride-share driver (Nicholas) who discovers his sister (Arjen) has a debt to pay to a mob boss (Rourke). Adverse is another addition to Metcalf's portfolio, having previously written, directed, and produced Living Among Us, starring William Sadler, John Heard, James Russo, among others. And if we are talking about the return of neo-noir thrillers, this film with this cast is certainly the way for the genre to make its comeback into 2021.
In anticipation of the film's debut on February 12th, 2021, True Hollywood Talk got the exclusive with Metcalf to learn more about what went into this project (while COVID-19 continues to linger).
Based on a true story, Adverse has been a project that Metcalf has spent considerable amounts of time on over the years, as parts of the film have roots from his own personal experiences. "This has been an actual project that I'd had in my mind for a very, very long time," Metcalf shared with us, adding that it stemmed from a previous relationship with an ex-girlfriend.
"When I was younger, [she] ended up getting involved with the wrong people and drugs, and just got into a situation where it was near impossible to get herself out. And I wanted to do a story that was somewhat based off of that. All I could think about at the time when I was younger is, you know, these people that dragged her into this situation, weren't good people at all. It just got me thinking that they needed to be taken down, or some form of justice needed to be served on these types of people who were into these types of criminal activities."
And from there, Adverse was born, replacing the "ex-girlfriend" element with a sibling relationship. "So, what I did was take a brother and sister type scenario, where the brother watches over his younger sister after their mother died. So, effectively, he's her legal guardian. But he's also watching her get involved with the wrong people and become addicted to drugs and that lifestyle. And now he's on a mission to do whatever he can to get her out of that situation, whatever the extremes necessary to accomplish that mission."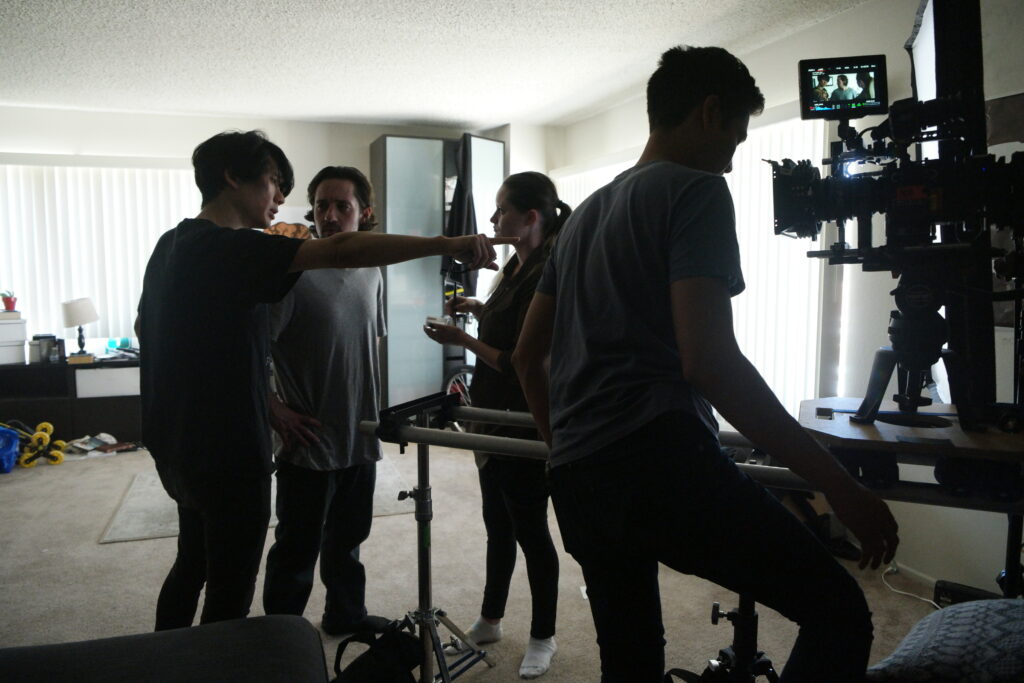 Metcalf's film can be described as a "neo-noir thriller," a modern or contemporary term most millennials today may not necessarily be familiar with. Popularized by two French critics, Raymond Borde and Etienne Chaumeton in 1955, the term was applied to crime movies of the 1940s and 1950s, most of which were produced in the U.S. The genre reflected a "dark movie," indicating a sense of something sinister and shadowy, but also expressing a style of cinematography.
Over the past five years, the industry has certainly changed, no thanks to the rapid advancement of technology, social media, and now, a global health pandemic that has shut the entire world down, forcing us all to go digital—whether we liked it or not. The biggest change, according to Metcalf as a writer, producer, and director is the overall budget of films. "We have obviously moved to streaming, which is an enormous change because the middle-budget in films is shrinking," he said. "It's either going to micro-budget or go to very big tent-pole films."
With many people now migrating over to streaming platforms, mid-range budgeted films, Metcalf believes, are starting to die-off tremendously. Historically, it was looked down upon by film purists to resort to these mediums, but now with platforms like Netflix, Disney+, Hulu, and HBOMax taking over, these types of distribution seems to be a "saving grace to some degree," and it seems to be a great thing for people.
As for the future of the industry, Metcalf describes it as "a tough picture to paint":
"Many of my friends in the entertainment business are having a hard time right now. Personally, I'm very big into theaters, and movie theaters especially. I love going and having the theatrical experience, but I also enjoy streaming as well. I think what the state of the industry is, is that COVID-19 has made it more acceptable for the streaming services to play a much larger role. I certainly have suffered at times as well, in that I've lost out on doing some filming that I had planned to do over the summer on a couple project, but it's also been great in that I was able to option some projects, simply by focusing on my writing and getting through a lot of scripts on those fronts."
As for Metcalf's latest work, the film first premiered at Fantasporto Film Festival, Portugal's largest film festival. In 2020, Metcalf won a Platinum Remi Award for directing Adverse at the 2020 WorldFest-Houston International Film Festival, as well as winning The Award of Excellence Special Mention from IndieFEST. It also is an official selection of the Oaxaca Film Festival.
Metcalf is currently working on a number of different projects, including a TV series called The Mage. "I'm really excited about that, because it's a sci-fi fantasy. I'm not really allowed to talk about too much more than that, except I'm working with a great team from Authentic Productions and Amyale on it."
He also referenced another project called "Contentious," another neo-noir crime drama. "I'm working with a great group of guys, Disrupting Influence. They're all just a really great creative group. We've all hashed out ideas and goals and scripts, going through several different iterations of the script and each time that we're doing this, it just gets better and better."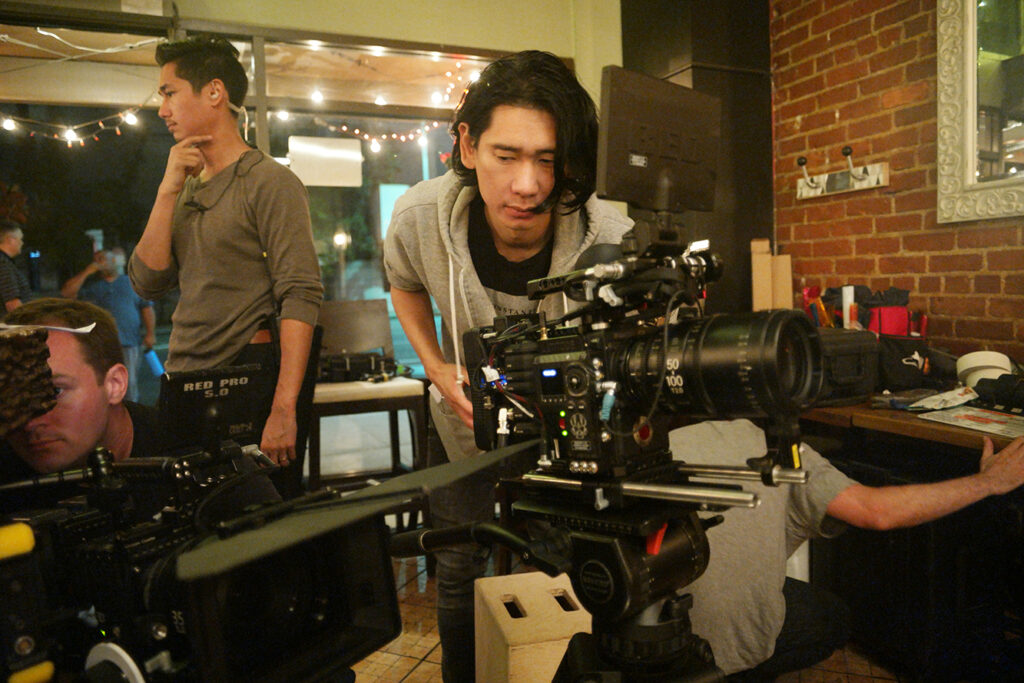 As for the upcoming release of Adverse, this is a work made presentable for all generations, with a diverse cast of different ages and levels of experience, balancing younger talent like Arjen and Jake T. Austin with seasoned actors like Miller, Rourke, and Astin.
"I want people to really understand that no matter what age you are, you're always worrying about how someone you care about–a child, grandchild, girlfriend, mother, etc. are choosing their life roles. And if you see them going down the wrong path, you want to try to be there for them. I hope when you watch this movie, you feel something. Or think something. Even if it's anger towards the film, or whatever, at least feeling something is rewarding enough."
Adverse will be released on February 12th in theaters and on all media platforms through Lionsgate Home Entertainment and digital streaming platforms on March 9th.