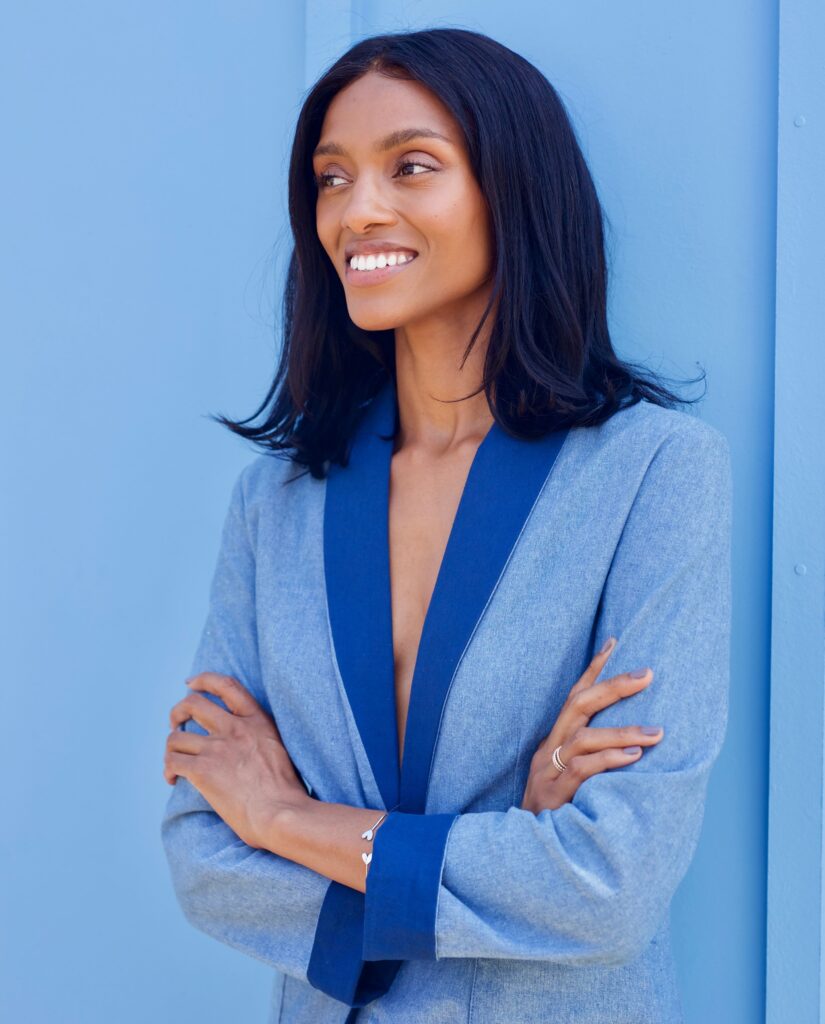 Have you in any way been inspired to change your life in significant ways, making you feel healthier, happier, and more fulfilled? If so, you then have a deep insight on how one small action like starting that business or sharing an inspiring post can trigger positive vibes in a person's life. It is in line with the statement that Val Emanuel took the initiative to inspire positive changes across talent management. She believes that inspiring a positive change with influencers is the key to social media becoming a safer and more positive place where we can connect rather than compare with one another.
A Sneak Peek on Val Emanuel Bio
Val Emanuel is the co-founder and CEO of Role Models Management– an ethical talent and modeling agency. She is an entrepreneur, mother, speaker, and model rights activist. She is well versed with the business, having worked in talent and business management and photo production since 2014. Early in her modeling career, Val saw how unethical modeling agencies and the fashion industry could be, and she wanted to create a work environment where abuse was not the norm.
The birth of Role Models Management came about in 2017. The concept emanated from the belief that if real changes are going to happen, it's starting point should be from within- starting with modeling agencies and the structure of their operations and gradually spreading outwards to the rest of the world.
Val and her co-founder Anne Therese have achieved significant milestones, both personally and as a business. Right from establishing an ethical modeling agency at 25 to partnering with organizations such as UN, Remake fashion, plus 1 vote. Val's focus is on disrupting the fashion industry events, influencer, and celebrity news and brand deals, bringing in a fresh approach towards role modeling and the fashion and modeling industry.
Val's approach to inspiring positive changes is in the following folds; mental and physical resilience, allowing flexibility to change, strengthening self-esteem, and allowing positive criticism.
Mental and Physical Resilience
The fashion and entertainment industry is one of constant rejection. Can you imagine if your whole career was based upon having to look for jobs daily? That is the reality of being a model or actor. The lesson of being mentally strong enough to handle criticism is not just a lesson Val teachers her models, it's also something she encourages her models to teach their followers. Having robust mental resilience will enhance your leadership capacity and help you to thrive no matter how stressful the circumstance.
Although there are many abusive situations many work environments that we all have to face, Val believes that working on your mental health and finding confidence and personal strength, and then helping other people find their strength can prepare you to deal with all types of personalities.
Flexible to Changes
Nearly every industry in the world has been turned upside down. When COVID hit Val pivoted Role Models from an agency that mostly had commercial and print clients to teaching her clients how to shoot campaigns at home as well as going back to her production roots to make advertising and shooting campaigns easier for clients who could no longer gather on set in the traditional way.
Learning new ways of handling day-to-day activities and finding the opening of new opportunities in any situation, pivoting, will empower you to face even difficult situations with more clarity. It's not about having the answers, it's about being open to change.
Strengthening Self-Esteem
Val explains that this is the area that many people struggle with whether you are in front of the camera or not "Modeling is not all about physical looks; it's about relaying a confidence with what you're selling and what message you are trying to convey, just like any other person that works in sales"
Val notes that, at times, it is easy to let stress or lack of confidence shake the foundation of your inner strength. However, if you aim to inspire others, learn to stand your ground through thick and thin, and remind yourself of what is true and what is just bad conditioning you will always be able to hold your head high. Val says "What are your core beliefs about yourself and how others view you? I tell my clients to write those down and get rid of the negative beliefs if they want to succeed".
Allow Positive Criticism
Being put in the public eye is not easy. Models and influencers receive criticism on a daily basis. The best way to combat this goes back to core beliefs. Know what is true about yourself and also what you can work on, take the criticism that will help you grow and realize what is just negativity that makes you feel bad about yourself.
Learning how to acknowledge and accommodate positive criticism will enable you to perfect your skills and expand your thinking and ability to work with others. Doing all of these things will not land you a pair of victoria's secret angel wings but it will change your view on yourself and enable you to positively influence others. Who knew lessons from a talent agent could help the rest of us too?