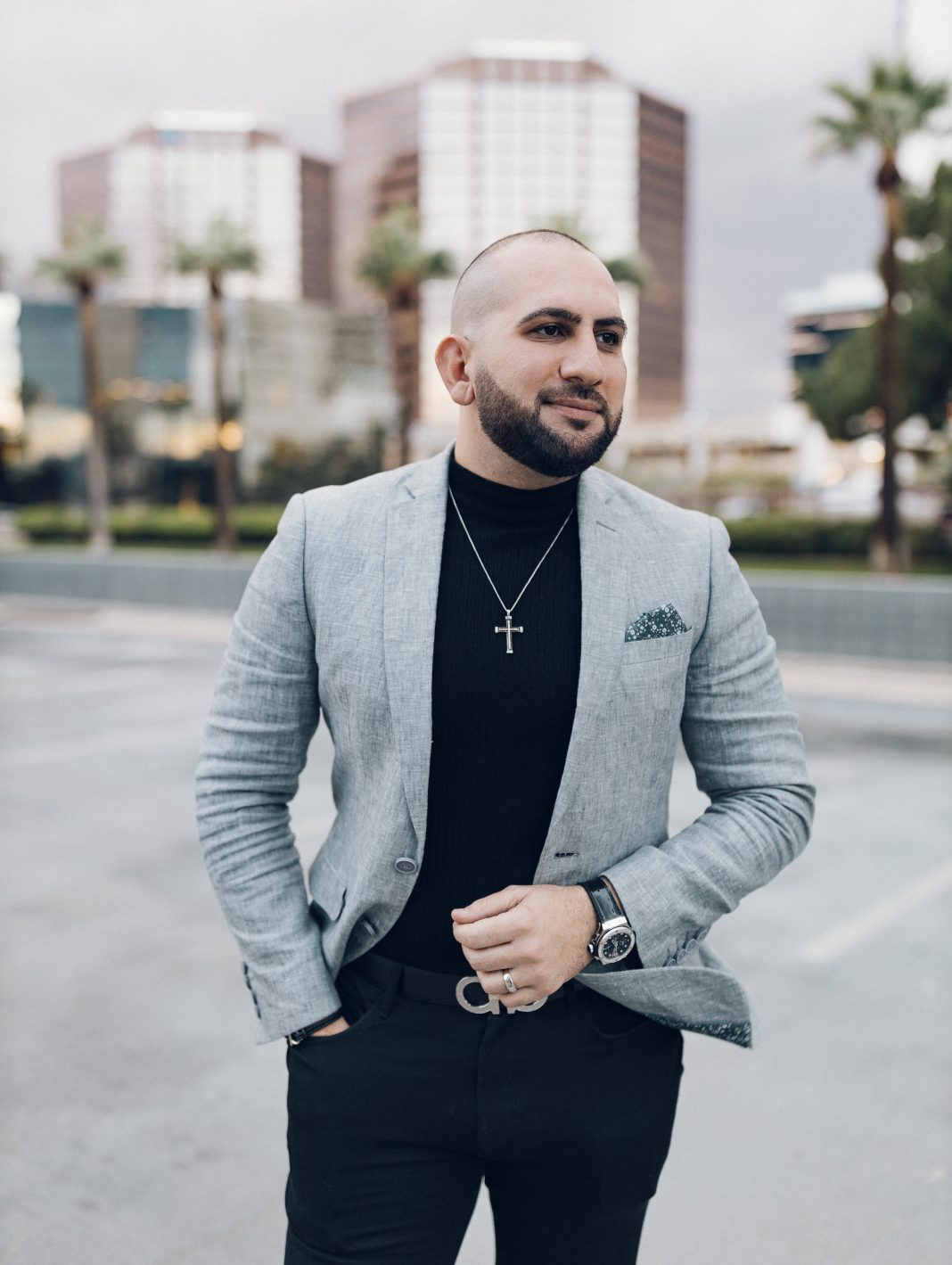 Time and time again, storytellers narrate stories of less fortunate people who turned their miserable circumstances around to build their business empire. Stories of rags-to-riches serve as a reminder that through determination, perseverance, and hard work, anyone can overcome their circumstances and achieve extraordinary things.
The chronicle of a young man who left his conflict-ridden homeland to escape the war and built a multi-million-dollar business empire is splendid. It is the tale of Sal Shakir, a war refugee who founded one of the largest real estate companies in the United States. The multitude of companies that he established is the reflection of his success as an entrepreneur. Founder of a total of 26 businesses, Shakir's ascension to become a successful entrepreneur is not a journey full of glitz and glamour, but rather his rags-to-riches story is all about rising from the rubble of war and overcoming challenges. His life is an image of the courage, strength, and persistence of those who were displaced by conflicts.
Knowing The Entrepreneur Sal Shakir
Shakir was born and grew up in the Middle East nation Iraq. He witnessed the horrors, and never-ending fighting brought by the civil war. When he was 15-years-old, his father decided to bring their family to the United States to look for a better life and escape the constant war plaguing their native country.
"We came to the United States to flee from the war and start a new life. My father wants to give us his children a better life. But coming here was tough. We are not knowledgeable about the culture and the language. It was tough for my family to survive in a foreign land that we knew little about. We were struggling to have enough money to cover our daily expenses," Shakir narrated with teary eyes as he recounted the early struggles that his family went through.
He shared that his father used to own a business that provided maintenance service for generators in US military bases back in Iraq. He added that through this small business, his father was able to make and save some money. When their family got to the US, his father was optimistic that they would have a chance to live the American dream. "My father was quite successful with his maintenance business back in Iraq, and he was confident that he could also be successful here. Unfortunately, not accustomed to the culture and language, his business took off the wrong direction" His father lost the money that he made back home. He remembers seeing him cry because he had felt he had failed. He added that he had never seen his father cry. He described his father as a tough guy and seeing him cry broke the heart of the young Sal.
Shakir vividly recalled that moment as he pointed his finger towards the chair where he saw his father crying several years back. It was a turning point in his life. "At that very moment, I made a promise to myself that I would make sure that they would live a comfortable life, and he would settle the mortgage of their home. I told myself that I had to do everything I can to give them a good life," he related as he looked back on that decisive moment in his life.
From Side Hustle To Owning A Business
Shakir applied for a work permit. Once he obtained his work permit, he immediately looked for a job and started working right away. Shakir landed his first job as an attendant in a nearby laundry shop. He also did some side hustle, such as working as an assistant to an air conditioning technician. Shakir was determined to earn a living for his family. He took all kinds of jobs. He worked on painting fences by knocking on doors of houses on the golf courses to persuade the owners to let him apply new paint on their rusted pane.
"I took every possible job that I can. I did every side hustle that I could. I painted fences. I did plumb services. I did it all. I created an opportunity in the back of my mind, I wanted to ensure that my family would have enough money to meet our needs. It's the driving force that pushes me to take on any job that I can find," he said. 
Then, Shakir decided to join the US army as a trainer. He served the US military for three and a half years. For him, his tour of duty allowed him to understand American culture. "While with the US Army, I went back and forth. I was usually out for army training for one to two weeks. Whenever I returned home, I used the money that I had saved from my tours to buy cars at the auction. Then, I sold the cars to auctions and other dealerships," he said. He was passionate about cars, so he got into selling cars. His first major business venture was establishing his car dealership. He opened his first car dealership shop in 2013, and two and a half years later, he opened his second shop. It was the start of his journey through entrepreneurship.
Entering The World Of Real Estate
After owning two car dealerships for some time, Shakir realized that his long-time passion for cars was waning. So, despite the success of his car dealership business, he took a momentous decision to venture into something new. Shakir sold one of his car dealership shops and handed over the other shop to his family.  After that, he founded his real estate company, National Cash Offer. It was the most audacious business move that he ever took. And this bold decision paid off very well.
"I've lost my passion for cars, but I knew that I found a new one, a passion for real estate. I felt that real estate was a good platform that would allow me to do bigger things," Shakir said.
Shakir's real estate business began after selling a property that he bought when he was just 18 years old. The property sustained some damages brought by a recent fire incident. All his experiences on side hustling gave him the confidence to fix it. He was skillful enough to repair it all by himself. Later on, he decided to sell the property. It was the beginning of his voyage in the world of real estate. "Selling real estate is similar to selling cars. So, after closing the deal for my first real estate sale, I knew that I have to go for it," he added.
Just three years after its founding, the National Cash Offer is one of the largest real estate companies in the United States. As proof of the success of his real estate venture, he is getting 30 to 40 deals a month. Soon after, he established multiple businesses in technology, call centers, and other services to help other business owners.
In Conclusion
Today, Shakir is a successful entrepreneur who is living the American dream. Dreams do come true, but it requires much hard work. The financial struggle that he and his family encountered earlier became the springboard that catapults him to financial freedom.
His story serves as a reminder that all of us have the opportunity to fulfill our aspirations. But it will take a while, and it requires much effort. He urges everyone to take up their dreams and take the first step towards financial stability.