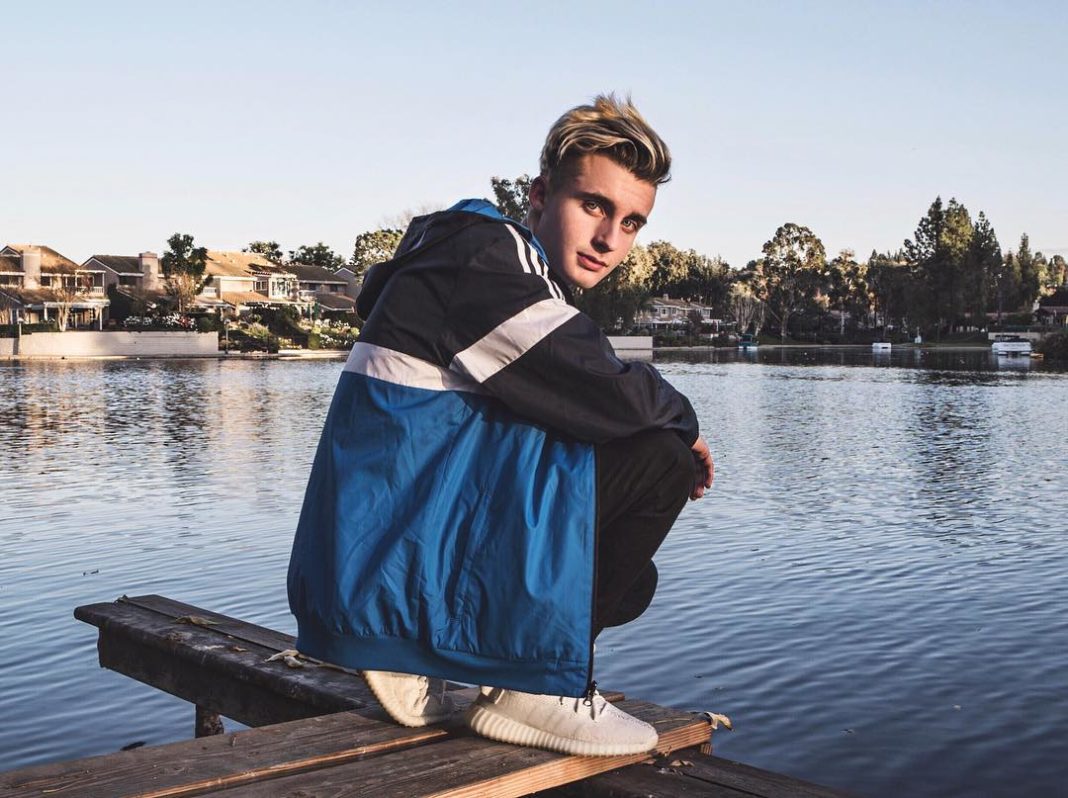 Before the internet's rise to prominence, gaining recognition for talent was a complex process, largely dependent on personal network and ability to withstand rejection. Now, with platforms like YouTube and Facebook, aspiring entertainers are paving a new path to Hollywood that looks more like entrepreneurship. Actor Jake Paul, for example, began his career on social media in 2013 and has since garnered a net worth of $7.5 million through his work with Disney, his own line of merchandise and sponsorships. In today's world, there are dozens of other stories of young people achieving fame and fortune online which begs the question – is there a formula for establishing celebrity online?
21-year old Canadian musician and social media star Christian Collins has built a following of over 30 million followers across his various social media platforms. He's worked with brands like Sour Patch Kids, Listerine, and Badoo. I had an opportunity to sit down with Christian to tackle questions about the modern path to Hollywood.
"I grew up in Calgary, Canada on a farm," says Christian. "I started computer programming when I was 7 and first started posting coding videos to YouTube. I was 12 when I first showed my face to the camera. I was a very shy kid and YouTube was my way of expressing myself and my thoughts. I grew up on the internet."
In 2010, Christian left a career as a video game programmer to pursue creating music and social media content full time, using money earned as a programmer to purchase his first professional camera.
"Creating content is an art and allows people to express their ideas, but it is also a business," continues Christian. "Being successful on social [media] requires a knowledge of marketing, creating and people. It's similar to entrepreneurship, because you are always trying to solve a problem or create something that people need. For many, content creation is their full time business and job."
Christian attributes his success to his audience, which grew with him as he rose to stardom. Now he's encouraging his following to transcend their own limits with his "Limitless Movement," choosing ad-free social media platform, Vero, to house the campaign.
"The Limitless Movement is about not allowing anything to hold you back," says Christian. "This movement is a tribute to all of my fans who have helped me go after what I love and been my support and motivation. I want to empower people to be the best version of themselves. My vision is to create positive change, self-love and community."
Limitless is not Christian's first stint as a youth ambassador. In 2015, the United Nations appointed him one of five young social media ambassadors in support of the International Day of Peace – a campaign which garnered 880 million social media impressions.
His advice to aspiring social media stars? "Focus on the people," he says. "I create to give back to the people who choose to spend their time supporting and watching me. Also, be yourself. Don't sacrifice yourself or your beliefs for something that might get views in the short term."