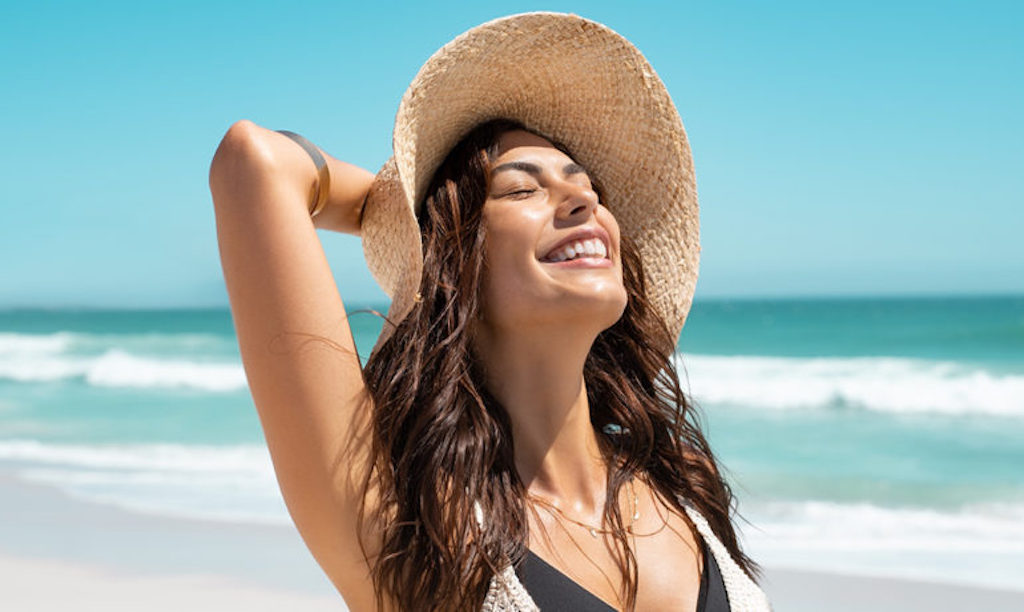 Personal wellness has taken center stage as individuals strive to enhance their overall quality of life. As a result, the popularity of personal wellness products has skyrocketed, offering valuable tools to help us achieve balance and well-being. And as summer approaches, many seek ways to enhance their well-being and make the most of the vibrant season, and that is by using summer personal wellness products! 
Benefits of Using Personal Wellness Products
In today's fast-paced world, personal wellness has become an increasingly important priority for individuals seeking to enhance their overall quality of life. Unique wellness products have become valuable tools as we strive for balance and well-being. Incorporating these summer personal wellness products into our routines can reap numerous benefits contributing to improved physical and mental well-being. 
Improved Physical Fitness
Whether it be physical fitness trackers, smart scales, or home exercise equipment, these products offer valuable insights and motivation to help individuals stay on track with their fitness goals. Research studies have demonstrated that wearable devices can increase physical activity levels, encourage goal-setting, and enhance overall fitness outcomes. By tracking steps, monitoring heart rate, and personalized coaching, these products empower users to make good decisions about their exercise routines and optimize their fitness journeys.
Stress Reduction
Personal wellness products such as meditation apps, aromatherapy diffusers, and stress trackers are designed to promote relaxation and reduce stress. Scientific evidence has highlighted the positive impact of mindfulness meditation on stress reduction, emotional well-being, and overall mental health. Similarly, studies have shown that aromatherapy can have calming effects, decrease anxiety levels, and improve sleep quality. By incorporating these wellness products into our daily routines, we can cultivate a greater sense of calm and find comfort amid the chaos of modern life.
Nutrition and Hydration
Personal wellness products like smart water bottles can remind individuals to stay hydrated throughout the day. At the same time, food tracking apps provide a means to monitor and analyze dietary choices. Research has shown that self-monitoring of hydration and nutritional habits can positively impact weight management, energy levels, and more. By using these wellness products, individuals can develop a heightened awareness of their hydration and eating habits, leading to healthier choices and long-term well-being.
To elevate your self-care routine to new heights this season, continue reading about our six exceptional personal wellness products for the Summer. From the rejuvenating benefits of CBD muscle balm to the targeted effectiveness of blemish patches to revitalizing your skin with a grapefruit facial scrub, you will feel even more transformative than ever! 
Glimmer Wish Body Collection
The Glimmer Wish collection offers a fun and safe way to enjoy self-care without worrying about unclean and toxic products! The line features a range of hair and body products, including cute accessories with 100% clean vegan ingredients that keep the skin and hair healthy and moisturized. Dermatologist-tested and packed in sustainable packaging, the Glimmer Wish suits all ages.
Glimmer Wish's commitment to creating safe and enjoyable mixes for kids and adults makes it effective! The strawberry, vanilla, and cotton candy aromatic scents can make your bath or shower more fun and appealing. At the same time, the nourishing ingredients keep your skin and hair healthy and moisturized. I cannot get enough of the Glimmer Wish shampoo and recommend that it provides a clean self-care routine without worrying about toxic chemicals!
Susan's Own Full Spectrum Muscle Balm
The Susan's Own Full Spectrum CBD Muscle Balm is a game-changer for pain! This retractable stick design allows easy application on any muscles, joints, and areas where you experience pain. Whether you are recovering from a workout or simply looking to ease everyday aches and pains, Susan's Own CBD Muscle Balm is a wellness product worth considering this Spring.
I also highly recommend their tinctures, as they are an easy way to make yourself feel as relaxed as possible! 
Yesto Grapefruit Daily Facial Scrub & Cleanser
If you are looking for a gentle yet effective daily cleanser that will help awaken the senses and restore your skin's natural radiance, the Yesto Grapefruit Daily Facial Scrub & Cleanser is a must! This cleanser helps break away dead skin cells and makes the skin feel smoother and luminous. It is dermatologist tested and made with natural ingredients, making it an excellent choice for individuals seeking a clean, cruelty-free option for skin care routines. Suppose you want to smell the luxurious scent of grapefruit and feel more naturally hydrated than ever. In that case, I suggest choosing this cleanser! 
MyCHELLE Sun Shield Liquid SPF 30
Do you want to enhance your skin's natural beauty this Summer? Consider the MyCHELLE's Sun Shield Liquid SPF 30. This liquid sunscreen is a natural and safe sun-care product that acts as a makeup foundation and protects your skin from UVA/UVB rays! It comes in various skin tones, from non-tinted to Medium-Dark, and it is free of parabens, artificial colors, and more toxic ingredients. This sun shield liquid sunscreen is perfect for integrating into your skincare routine and elevating your makeup routine! 
GuruNanda Whitening Pulling Oil & Tongue Scraper
Discover the secret to a captivating smile this Summer with the GuruNanda Whitening pulling oil and tongue scraper! Inspired by the ancient healing tradition of Ayurveda, this remarkable formula provides a safe and chemical-free alternative to the conventional mouthwashes we use today. It is crafted with some of the finest ingredients, including coconut oil, peppermint oil, clove, tea tree oil, and more, which promotes healthy oral health. All you have to do is swish and rinse, and you will have the most dazzling smile and an extra booth of confidence and fresh breath! 
Poof! Patch
Step out in confidence this Summer with Poof! Patch body art patches! These magical patches draw out oil and sebum from acne and contain calendula, a powerful ingredient known for its soothing properties. It can serve as the ultimate skincare savior that helps soothe mosquito bites, blemishes, and even minor cuts.
This summer skincare hero is a perfect summer wellness product that allows your confidence to shine without worrying about blemishes or insect bites holding you back. And they make for beautiful body art! 
Navigating The Options: Considerations for Choosing A Summer Wellness Product
With an abundance of wellness products flooding the market, it can be overwhelming to determine which one will truly cater to our individual needs and goals. To help you make an advised decision, here are some considerations to remember when selecting a summer wellness product that perfectly aligns with your aspirations.
Cost
First and foremost, it is essential to consider the cost of the product. Determine a budget that you are comfortable with, taking into account any additional expenses such as subscriptions or refills. Remember that investing in your well-being is worthwhile; however, finding a product that provides the correct value is still essential.
Features
Next, consider some features that are most important to you. For example, are you looking for a device that promotes physical fitness, or do you prioritize relaxation? Identifying your specific needs and preferences will help narrow your choices to ensure you choose a project that aligns with your lifestyle.
Ease of Use
Ease of use is another factor to consider. Some wellness products may require a learning curve, while others offer a more accessible experience right from the start. Considering your comfort level is extremely important, so evaluating your aspirations will help you choose a product that aligns with your wellness journey.
Considering these considerations, you can confidently navigate summer wellness products and find the ideal match for your needs.
To Conclude…
These personal summer wellness products offer a variety of benefits. From improved mental health and reduced stress levels to forms of self-care, these products have the potential to transform your well-being. Take the time to research, evaluate, and reflect on your goals, and soon you'll be well on your way to a summer filled with enhanced well-being and personal growth. And with that, we hope you find a more balanced, vibrant, and fulfilling life with these summer wellness products!