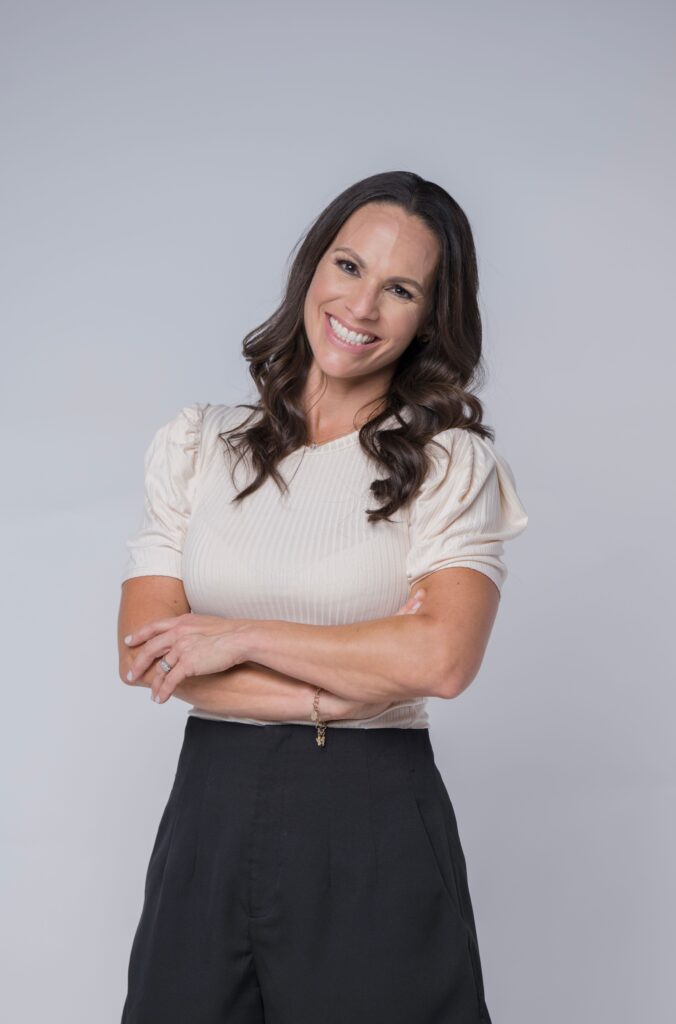 Are you ready to be inspired? Today, we dive into the extraordinary journey of Dr. Betsy Guerra, a therapist who turned her pain into purpose and is now empowering lives. With her unique approach and unwavering commitment, Dr. Guerra has created a transformative coaching academy that leaves a lasting impact on her students. Get ready to be uplifted and entertained as we explore her story of resilience, faith, and the power of community.
From Pain to Purpose
Dr. Betsy Guerra, a devoted wife, and mother of four, lost her daughter unexpectedly in 2013. She rose stronger and happier after experiencing excruciating pain and fearing she would never find joy again. It wasn't because of her Ph.D. in psychology or 20 years of clinical practice. It was something greater that can't be learned in schools and equips you with more strength and resilience than any doctorate degree: FAITH. Dr. Betsy's unwavering faith in God healed her broken heart and compelled her to honor her daughter through service, gratitude, and love. In this journey, she founded the Faith-Based Coaching Academy, where she certifies service and purpose-driven individuals as life coaches in her unique psycho-spiritual approach. She is determined to create a world of hope and limitless possibilities by igniting faith and unlocking greatness. And that, my dear friends, is how she keeps her daughter's memory alive!
A Community of Purpose-Filled Trailblazers
In addition to her faith, Dr. Betsy emphasizes the importance of community in her own rising. She believes that "as iron sharpens iron, so one person sharpens another" (Proverbs 27:17). She screens the coaching academy students so intentionally. She desires to foster an environment where you become a better version of yourself by being part of it. Her students are heart-centered, faith-full, purpose-driven, and service-oriented. They don't need everything figured out in their lives, but they must have the humility to walk the talk and commit to their own transformation as they learn how to transform others. Dr. Betsy believes the best way to coach is by being an example, so she attracts people who are to do the work! Are you?.
A Place for Purpose
What is this coaching academy all about? The Faith-Based Coaching Academy offers a life coach certification founded on three pillars: 1) Mastering Human Understanding, 2) Deepening your Spirituality, and 3) Walking the Talk. Their alumni possess superior coaching skills because they also learn psychology theories and techniques that equip them with a deeper understanding of human behavior. They also love God and show up as His vessel by tapping into divine wisdom for guidance rather than depending merely on their own competence. Finally, their coaches embody what they preach. Because Dr. Betsy's program provides coaching, as they learn how to coach, they engage in personal growth to reach their purpose. This comprehensive approach to inevitable transformation helps faith-based life coaches create a life and business of significance.
Learning from the Experience of Others
What have Dr. Guerra's students tried before discovering her coaching academy? They've explored various avenues, such as other coaching schools, degrees in psychology, grief programs, teaching, nursing, and even therapy and coaching for themselves. However, its heart-centered, faith-filled approach sets Dr. Guerra's program apart. Her students testify that her coaching academy provided the missing piece they had been searching for. It combines theory, practical tools, business acumen, and a deep spiritual connection that empowers them to impact others' lives profoundly.
In conclusion, Dr. Betsy Guerra's coaching academy offers a transformative experience that combines heart-centered coaching, faith-based guidance, and comprehensive business training. With a commitment to personal and professional growth, Dr. Guerra guarantees a supportive community that empowers individuals to build successful coaching businesses. Through her program, she inspires individuals to embrace their calling, use their gifts to serve humanity, and turn pain into a path of healing and transformation. The academy stands out from other avenues of personal growth, providing a unique educational experience that combines theory, practice, and a strong foundation in faith. Dr. Guerra's coaching academy is a powerful opportunity to embark on a journey of self-discovery, growth, and making a meaningful impact in the lives of others.