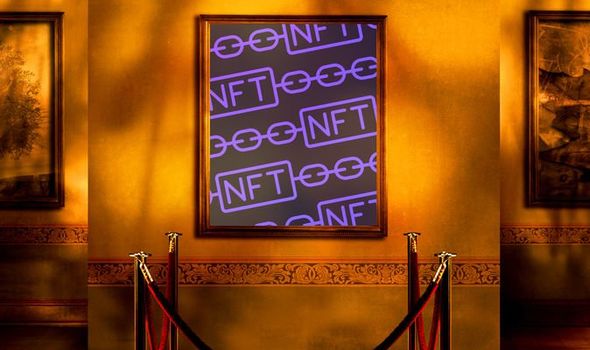 NFTs are taking the world by storm and many artists are auctioning their art through the use of NFTs.
Victor Villaseñor, best known for his 1991 bestseller, Rain of Gold, which tells the story of his parents, who escaped to the USA during the Mexican Revolution has also decided to partake in NFT auctions as well, but for a different cause. For his 81st birthday, Villaseñor has several Non Fungible Tokens, or NFTs, available that are representative of his own works.
These NFTs are for charity, something Villaseñor is known for. Around 25 percent of the auction revenues will go to charity. The first NFT is a quote handwritten by him, which takes inspiration from Dona Margarita, his grandmother. It has a picture of Villaseñor included as well.
The quote describes how Victor took 40 years to finish Burro Genius, his memoir, and that Victor is never alone when he writes due to his inspiration from his grandmother. Besides Burro Genius, he has written several other memoirs over the years. His 2008 memoir, Crazy Loco Love, described his teenage years.
His NFTs come in the form of an auction. The bidding process is done on OpenSea and it uses Ether (ETH) to bid. The designer of the NFT is ViciNFT, which is leading the way for carbon-friendly NFTs. Their services are carbon neutral, and all sales have a donation for a climate conservation fund.
Due to some NFTs using excessive amounts of energy, many hosts are trying to make environmentally friendly solutions, with ViciNFT being one such provider. With 25% of the proceeds going to climate change charities, ViciNFT hopes to revolutionize how artists sell work without having impact on the environment. In fact, Gladstone hopes we can help to reverse the changes done on the climate.
Bill Gladstone leads ViciNFT. He is a literary agent and author, and he has been a representative for various celebrities over the years, including Neil Young and Pamela Anderson, alongside many other famous names.
Gladstone did address Villaseñor's first NFT, saying he hopes ViciNFT will be a platform to recognize and help artists from around the world, from big to small. He hopes to lift artists whose works have addressed global issues and he believes Villaseñor's NFT series is just one out of many opportunities to come to help lift artists whose works are dedicated to helping change the world.
Villaseñor did speak about his NFT launch, saying he is honored to be the first author who is on ViciNFT and is providing services. He thanked his family, as well as his high school English teacher, for his success. He also thanked all of the authors who have inspired him over the years.
Villaseñor is a public speaker in addition to an author. He has spoken at schools across the world, inspiring students. His works are assigned to some students, helping them to learn more about Mexican-American culture and the struggles of past immigrants.
His works transcend generations, as he has written about him, his parents, and his grandmother as well. Speaking of inspiration, Villaseñor said he hopes his NFTs will inspire writers of the future, all while helping charities he has supported. Besides helping charities, Villaseñor also has his own charities, which help make progress towards world peace.
World peace is a theme in many of his works, with Villaseñor believing it is achievable. He has spoken about it on World Peace Day, as well as during his presentations. He believes in world peace, but also being proud of your heritage, which he holds dear to his heart. This is also due to the struggles his family had to face.
Villaseñor also hopes to inspire people who have disabilities. Growing up, he had to face dyslexia, which can make it difficult to read and interpret certain words. Villaseñor conquered dyslexia, even saying his disorder was a gift, helping him to see patterns other people are unable to see.
Villaseñor's auction is still going on, but the winners will be announced soon. If you want to participate in the auction, it's going on from May 6th at 9 AM EST to May 11th at 5 PM EST. After that time, the winners will be announced.
For those who want to bid, simply visit the auction and make your bid known. For the auction, simply click here.