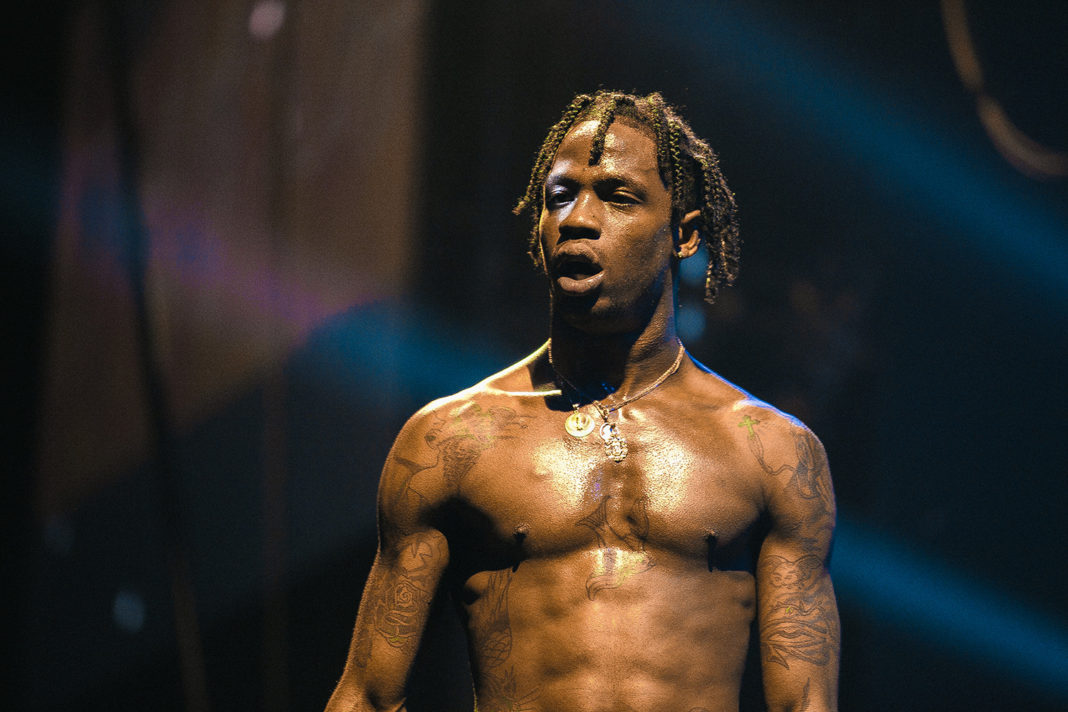 Travis Scott just can't seem to escape the legal drama. Following an incident at New York's Terminal 5, as well as being sued by lour management company, he's now been cuffed in yet another episode. This is not the first time he is in hot water.
According to a report from TMZ, the rapper was arrested last night in Rogers, Arkansas after a performance at the Walmart Arkansas Music Pavilion. Reports say officers waited for Scott as he left the stage. The New York Daily News reports officer booked him with inciting a riot, endangering the welfare of a minor, and disorderly conduct. Later that night, he was released without bail. He'll have to return to Arkansas to appear before a court.
This is the second time Scott has been charged with such behavior. In 2015, he pleaded guilty to charges of inciting a stampede at Lollapalooza. After that performance, he was arrested and charged with reckless conduct, after encouraging fans to rush the stage. A 15-year-old girl was injured in the incident.
Scott has a handful of U.S. dates remaining on his Bird's Eye View tour, throughout the spring and summer. He's also set to support Kendrick Lamar on his DAMN. tour later this year.