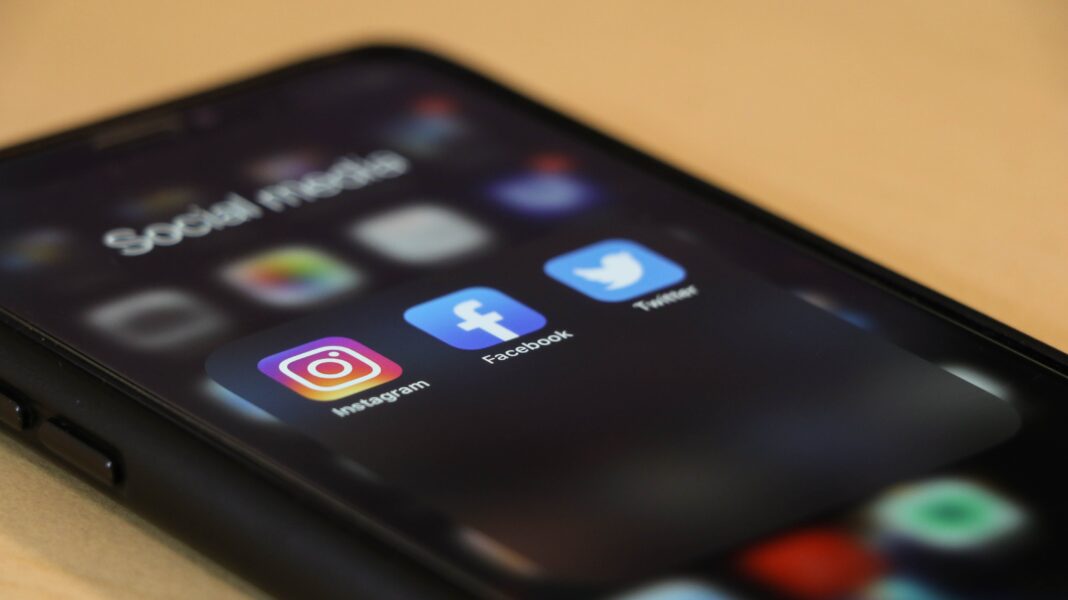 Social media has changed celebrity. New stars are rising and leveraging their thousands of fans for additional revenue streams, without having to go through traditional avenues like agents or casting breakdowns. So, too, are seasoned stars reinventing themselves, using social channels to present a more immediate and human persona to their longtime fans.
What you may not know, is that behind many of these rising stars and shapeshifting veterans, social media management firms are helping to create the personal brands and content production that keeps audiences coming back.
"Social media platforms have developed and transitioned from an opportunity to socially network with friends and family, to a full-fledged marketing necessity" says Ryan Walker, founder and CEO of TSMA. "Because of this shift, it has become fundamentally impossible for up-and-coming celebrities and brands to take digital marketing on completely themselves, in a way that represents them fully. We love what we do, in part because we get the chance to work with some of the most talented people in the industry to support them in this endeavor," Walker says.
In fact, TSMA has touched the accounts of thousands of performers and brands, helping to shape the pages that attracted their now millions of fans and followers, before their big break:
Matt is a young actor, model, and musician who's most popular on his YouTube and Instagram. The Tiger Beat fav stars in the family dramedy Chicken Girls, he had a spot in Hawaii Five-O, and he posts original music to his YouTube channel. Sato's currently the lead in the Snapchat original series Save Me, in which he traces the disappearance of his online-classroom crush to a disturbing, and disturbingly offline, "conscious community."
At the age of 11, Sarah traveled from her home in California to Mexico City and made a breakthrough performance on La Academia Kids, a reality show in a similar vein to American Idol. Her popularity on the show eventually had her touring Latin America, where she's become a household name. The 17 year old singer-songwriter and stage actor has been diligently self-releasing singles like Lotería and Somebody Like Me during COVID lockdown to her rapidly growing stateside following, as well as her international fanbase.
AKA Yazemeenah Rossi, the impossibly youthful but over 60 model began her work at age 30, an age when most models are winding down their careers. The Corsica-born resident of Malibu saw her hair turn platinum beginning at age 12. She says she always loved the look, but European markets didn't share her appreciation. After a move to New York, she was able to put her striking silver locks to work and pioneered the use of platinum hair in fashion modeling. Her unique status as a grandmother glowing into her sixth decade makes her sought after for her seasoned health and beauty tips, such as "walking and sweating," and rejecting commercial body washes.
Shivani is the co-founder of a new Indian dance movement, Bhangra Funk, and has built this new style into an empire of her own. As captain, she led the Michigan State Raas Team, which competes in Indian dance, to place number one nationwide. Shivani now teaches Bhangra funk Internationally, or you can learn from her online to learn a new routine during quarantine.
Reylynn starred as Lola on Netflix's The Big Show Show, as Brie on American Housewife, and as Nori on Me, Myself and I. Originally from Wichita, Kansas, the teenage actor coincidentally made her screen debut in a film called Wichita. But her first major role was a few years later, in the ABC series Speechless.
Linda Evans
Yes, that Linda Evans. She's starred alongside Barbara Stanwyck, Steve McQueen, Richard Burton, Joe Don Baker (Mystery Science Theater 3000 fans will remember her from Mitchell), Frankie Avalon and Annette Funicello. Linda won a Golden Globe for her eight year role on the genre-defining soap opera Dynasty, and has earned numerous other awards over the course of her career. More recently she's been appearing on shows like Hell's Kitchen (which she won, by the way). Her memoir, Recipes for Life, serves up warm anecdotes and vulnerable memories alongside actual recipes from her kitchen. Linda's television legacy has earned her a star on the Hollywood Walk of Fame.
Fourteen year old Sharbino is best known for the prank videos and challenges he posts to his popular YouTube channel, where he has over a million subscribers. What happens when you let your crush give you a makeover? Or when you take over your sister's Tinder account for a day? Or when you open a Starbucks in your own home? Hijinks ensue!
The Canadian-born actor best known as Schwoz Schwartz on Nickelodeon's longest running live action series Henry Danger has also appeared in George Clooney's Suburbicon and the Oscar-winning film Whiplash. Cohen worked in television and film for almost two decades before publicly revealing (with the help of TSMA) that he was"misgendered at birth", and transitioned to male in his twenties. He also uses his graduate degree in adult education to teach acting through classes, workshops and private coaching from his studio in Los Angeles.
Behind the scenes of all these star's digital beginnings is Walker and his team at TSMA, having built the social foundation of their now massive success. Walker says the future of stardom is tethered to social media. "It's more than just pure followers as an indicator of success" he says, "people hire people they know, like, and trust. Now more than ever, that can be accomplished by having a presence that represents the quality of what you do every day as an artist."
If the TSMA roster is any indication, this new dynasty of celebrities start as a single person's profile, but can take a village to make it to the top.