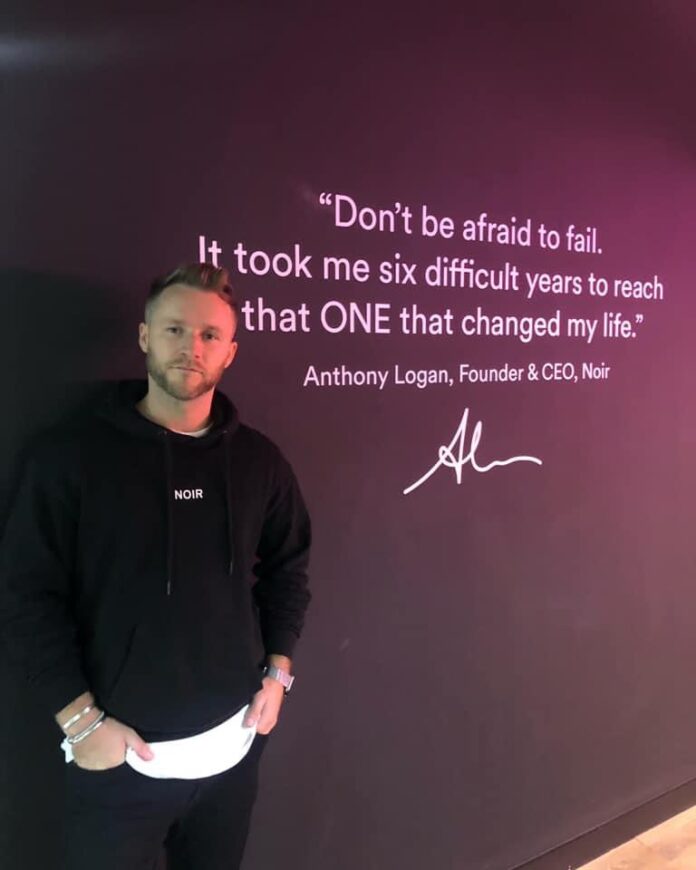 As an entrepreneur or influencer, do your marketing tactics pay off? Is your brand recognized? What is a brand to you? Entrepreneurs and influencers spend most of their time marketing by creating and publishing promotions to realize profits. And yes, despite being a tedious task, marketing cannot be avoided since it is an essential operation in any industry. Building a brand can aid significantly in reducing the tussle associated with marketing. But this, too, can also be a difficult task and doing it on your own without experience can derail your growth and result in ineffective marketing. Get to know some basic tips to build your brand from Anthony Scott Logan.
About Anthony Scott Logan
Anthony Scott Logan is the founder and CEO of Noir Agency, a strategic brand-building agency that helps ambitious entrepreneurs build brands with a purpose that impacts the world. His journey to being an exemplary brand marketer began when he quit art school to start La Vida, a fashion and lifestyle magazine. He then joined prettylittlething.com, a start-up company, as the head of design, and helped grow the brand in just two years. Working alongside the CEO of the company helped him learn the ins and outs of building and growing a brand. He then did freelancing for a few years before starting Noir Agency. He has worked with top-notch clients including Skyscanner, NHS, Emergent Bio Solutions, and Snoop Dog.
Be Precise
The brand logo serves as the face of your company, therefore, it must leave a good and memorable impression at first glance. But branding is more than a brand logo, it is meaning that gives substance and relevance to brands. Your branding creates connections by showing the general public what sets you apart from others. When your branding is well-executed, your target audience will know what your brand stands for, what makes it promising for them, and what it conveys through its marketing. Being precise and having the ability to follow through your branding's claims and promises will earn you the trust and loyalty from customers.
Be Consistent
To ensure quality, there must be a consistent delivery of products and services. Providing quality services is one of the most important factors to secure the confidence of customers. And being consistent is one way to do that since it shows that you have mastered your competencies and you can apply them accordingly to meet their needs and expectations. One way to ensure consistency is when your actions are in line with your promises. It is critical that you do not overlook small details that may deviate from the image you have established. Due to the great competition in industries, expectations should be met or even exceeded to generate trust and loyalty from clients, which in turn can result in referrals that can increase competitive advantage.
Be Optimistic
In 2020, the COVID-19 pandemic came as a shock to the whole world and affected many businesses, but despite that, Anthony was able to rise above the storm as he continued to create change for brands of the future. Brimming with high hopes and optimism, he traveled to several countries across Europe to meet new clients, to create new alliances, and to help build brands. Just like Anthony, you must embody a positive outlook in order to produce positive results. You should not be afraid to gamble on the uncertainties and take risks to transform an obstacle into an opportunity.
Conclusion
Precision, consistency, and optimism – three things you should embody to realize your goal of building a meaningful brand. Connect with Anthony Scott Logan by Email, through Instagram, and LinkedIn.