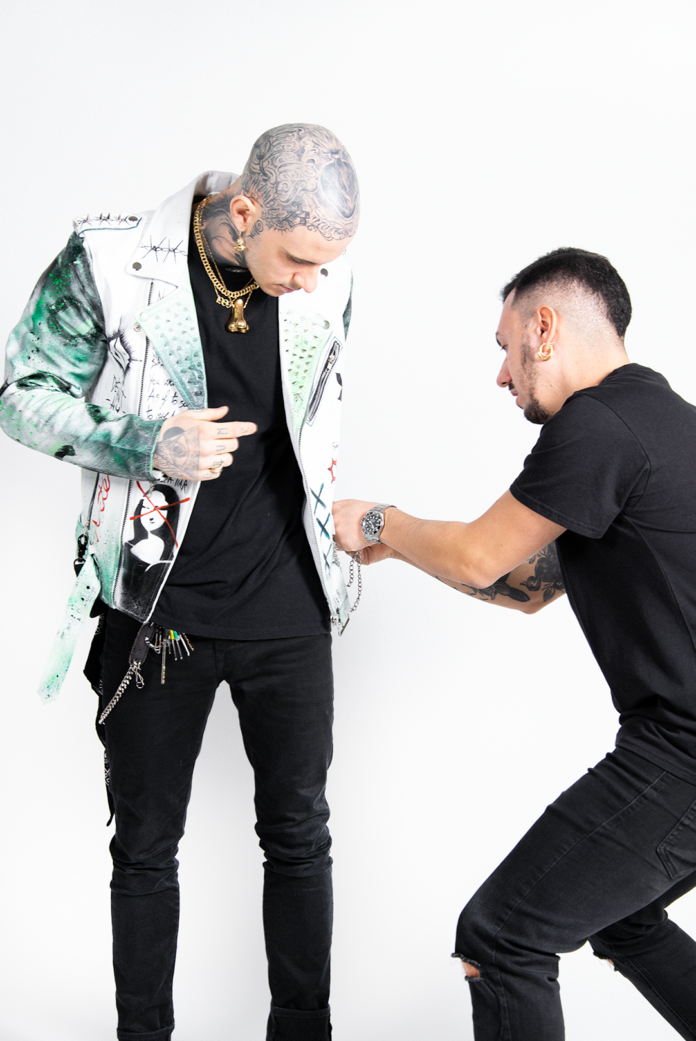 Defiant Army Uniqueness
The leather jacket is the most loved garment by the designer, who has managed to give a new, highly personal interpretation of a cool piece par excellence. A garment that is always a protagonist on the fashion stage, capable of embodying all the explosive energy and suggestions of rock and street culture, but also the most glamorous ones, thanks to the use of a multiform and beloved material such as leather.
Defining Defiant Army models as simple leather jackets is however limiting. Each Defiant Army jacket is a piece, indeed more, it is a story in itself.
Everything is studied in detail. The uniqueness of Simone Giuliano's brand lies precisely in the unique details, which are not only the result of the designer's creativity and talent but also of the encounter with the individual customer.
The technical attention to wearability is also fundamental. The jacket must fit perfectly: the wearer must feel it in all respects. Because the real obsession of Defiant Army is to create for each customer his own jacket that will always be his only.
From the raw material to the creation of the piece, therefore, each step is guided by the search for quality and the idea of ​​creating unique pieces.
Defiant Army Innovation
Defiant Army is an innovative approach to the iconic garment par excellence. An approach that in a few months has already conquered audiences and critics alike. There are already many people, in Italy and abroad, who have chosen to wear the custom jackets created by Simone Giuliani. Young people attentive to new trends and great artists of the Italian show-business fell in love with these unique creations. All won over by Defiant Army's originality and innovative approach. An approach that can be seen both on the production side and on the communication side. The use of 3d and new technologies is constantly studied and applied to the creative process and to that of the brand's storytelling, fascinating and intriguing the public more and more as they await the already announced novelties that will range from accessories to new garments.