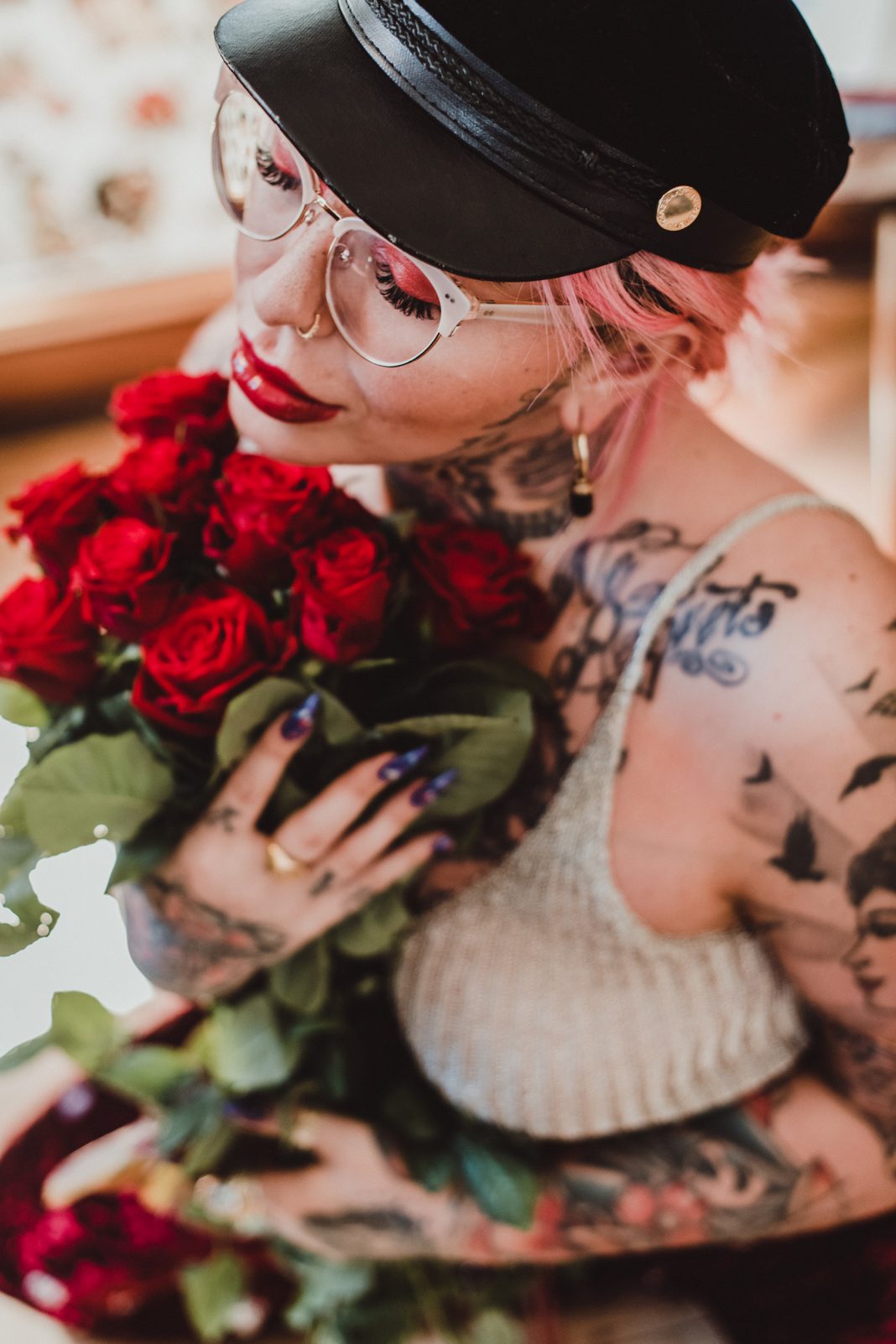 The old Medieval Times recollect the purpose of women as baby-bearers and nothing more as an object of pleasure and lust. As time passed by, this mentality was challenged and women are being accepted into positions of power and control. However, in this world of patriarchal dominance and self-aggrandizing beauty standards, it's easy to succumb to a life of masks and conformity.
But, the women of today don't have to waste time and precious energy trying to form a persona that pleases the world. For them, life should be lived with a passion for realizing one's self and genuine disposition. Luckily for women, and even men, struggling to break away from the molds that society forces one to conform, there's someone that sheds light at the end of the tunnel.
Through the guidance of Angela Gallo, popularly known as the swash-buckling, stubborn to a fault, multi-tattooed babe Angel Phoenix, such painful, tragic and life-altering magic becomes more comfortable and more exciting.
Sex-ed for Your Pineal Gland
There's no denying the fact that sex makes us unleash our primal instinct of wanting more, being more, and seeing a new side of yourself that is hidden deep within the layers of conditioned mindset, perceptions, and opinions of people around you. Under the sheets of intimacy and vulnerability, a person embraces her weaknesses and fears.
With that said, your true self becomes an identity that you neglect. But, you don't have to live with such a tragic storyline. You don't have to wake up in contempt and oozing with regret because you hide under poorly-drawn identity lines anymore.
By embracing cataclysmic and orgasmic powers in this multiverse of change of transition, Angel Phoenix tells you to embrace your sexual energies and let your libido guide you to enjoy what life has to offer. Whether it's a raunchy round of sex or an intimate and no-holds-barred conversation to friends about your passions and desires, there's no use hiding under a pretense that society pushes you to.
Being one with the universe means being one with yourself
There's nothing wrong with being seen, with being recognized and letting your real and authentic self discover the abyss of a world ripe with the desire to see you achieve the makings of your wildest dreams. 
Reins should not be present in your life. It is easy to choose a reality that feels safer but those illusions of security keep us controlled and held back.
One of the greatest ways Angel's intervenes in your life is the intricate ways she commands you risk it all to find your true self. Your brain dictates what your eyes witness and sometimes it's easy to misinterpret the real wonder that you have available to you. Just like how the mirror works, you only see what you'd like to see. Is it not the time to see yourself for who you really are?
Many of her programs contain her S.E.L.F immersive learning system, and it is here you will get to contact and hear the harsh realities of life-changing metamorphosis that your soul aches to know. You'll be asked questions that will have you ponder what the constellations and other esoteric healing modalities have to offer you in your world. You'll have Angel's support and vivacious enthusiasm while you're traversing mountainous challenges in the pits of self-exploration, her confronting prompts curated explicitly to bring you closer to your truth.
And after a decade of meeting all types of people from all walks of life seeking out a variety of remedies to their ailments, Angel has found that 99% of people are immobilized by their deep fears of being seen, being heard, being happy, being successful and the thought of genuinely loving themselves.
S.E.L.F is the antidote to those fears. S stands for 'being seen', E stands for 'being expressed', L stands for 'being liberated in your living' and F stands for 'being free from your fears by giving free reign to your fears'. An all-encompassing cure that catapults women to their self-actualisation by first helping them tackle radical self-love and self-ownership.
In addition to this, Angel Phoenix helps women enlighten and embrace their womb's actual capacity for sex, vulnerability and capacity to indulge every human experience available to transcend, such as childbirth or death. She pushes a woman to be guided with her internal knowing and helps her exercise clear communication of her boundaries, as well as give her the permission she needs to move beyond her bare minimum and ask for what she deeply desires.
An orgasmic wonder for a change of a lifetime
Aside from being your stone unturned friend and lifetime confidant, Angel Phoenix is your one-of-a-kind wonder doula. Women are bound to experience both greatness and devastation from childbirth, death, and sex. No longer a practicing birth doula because the title and association did not align with her ethos, she considers herself a human who is committed to bringing humanity to the human experience. She often discusses how we've traded embodiment and a life of deep feeling, for hand sanitiser and the sterilisation of our experiences in a human body. It is here she references the urgency in remembering who we are and what we're here to do by firstly having fun and getting our hands dirty!
Angel Phoenix guides everyone to accept life happenings with open arms, wanderlust, thirst for curiosity and a smile that helps traverse negative emotions that leads to displeasure and undesirable moments. Her philosophy is rich and her teachings lyrical, it is no surprise her audience is as devoted as they are – her ability to take huge concepts and turn them into beautiful bite size truth bombs make self-actualisation accessible for anybody willing to commit to their growth.
Most of us are on the hunt for an omnipotent presence that will change everything we know for the better. If you're lucky to know someone that brings life, wonder and hunger for greatness in your blood, cherish them and thank them for shifting your life for the better. If you're looking for the kind of light that changes the way you see yourself so you can change the way you see the world, Angel Phoenix is the teacher & speaker who will show you that you are the one you're looking for.