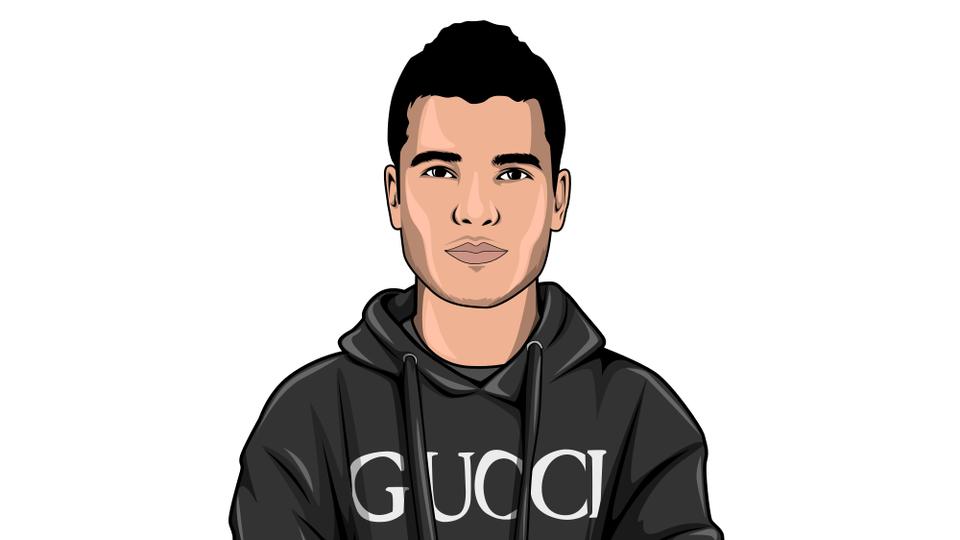 Instagram is a relatively new social media platform that started in 2010. But many businesses are discovering the benefits of Instagram on their products and their brands. Statistics show that there are over 1 billion monthly active users and over 500 million daily active users and rapidly growing every year. Businesses are starting to notice the potential of this platform to further boost their brand. Recent studies revealed that more than a third of Instagram users have used the platform to purchase a product online. 
Patrick Corsino, the founder of PC Capital Holdings LLC, is well-versed in tapping Instagram to grow a business. At the age of 19, he started his first online business after browsing the Internet for how-to guides on building an online business and taking e-commerce courses. A few years later, he already built multiple six-figure online businesses.
All businesses want to build an audience that will stay connected with their brand. This is the goal of businesses since this will generate sales in the long run. What is beautiful about Instagram is that businesses can grow followers.
One budding entrepreneur might say, "there are so many brands and businesses on Instagram so how can I grow the number of followers with so much competition at hand." This is a valid concern that's why Corsino shared some tips to increase followers on Instagram.  Corsino himself has used these techniques which resulted in amassing 176,000 followers on his Instagram account.
He explained that building an Instagram account is important in boosting a brand. "It can drive your business to what you want trying to achieve. It can increase brand exposure. You can become an influencer, or you could get a new deal," he remarked.
According to Corsino, there are free and paid ways to grow followers on Instagram but today he will share four unpaid ways to grow Instagram followers. 
Track your #hashtags
Corsino said that entrepreneurs should track their hashtags. "Know exactly what you are targeting, know who your audience is and find the hashtags for them," Corsino explained.
He recommended finding five top tier hashtags, five mid-tier hashtags, and five low tier hashtags. This will become a brand's overall audience. 
The fastest and easiest way to look for the right hashtags is to look on Instagram itself. To begin, tap on the little magnifying glass icon at the bottom of the Instagram screen, and type in a word or words, that relate to a business or brand, and hit 'search.' A list of suggested hashtags will appear. Businesses can choose the most appropriate hashtags for their brand and audience among the list. Corsino reminded not to choose generic hashtags such as #fashion. Get strategic and niche down a bit according to the business, the audience and the photo for posting.
Use posts and stories correctly
Corsino notes, "give value to your post." He reminded me that when posting on Instagram, I always remember that the business or the brand is building relationships with the audience. The stories are behind the scenes to build a connection with the audience. 
"Share what you are doing, share something funny, share stories, share thoughts on an issue or topics. This will build connections with the audience. Your audience will go back to your account every day to check what you are doing because they feel that they are living the life with you," he shares with a voice full of enthusiasm.
In addition, get descriptive with the captions for photos. Use captions to tell a fantastic story to generate engagement and sharing. Many of the top brands on Instagram have compelling captions.
Be unique
Corsino said that they should try to find the leaders of their niche on Instagram and draw ideas on how to present a business or brand. But do not copy their style, develop a unique style.
"Like in the Purple Cow, you must stand out" says Corsino as he shares the ideas being taught in the book Purple Cow which was written by marketing genius Seth Godin. The book argues that the only way to rise above the competition today with so many products on the market is to innovate something new, unique and stand out – like a purple cow.
Showcase what makes a brand unique share and add some twist. "Be different that people will not only follow you, but they will remember you," he added.
In a nutshell
After building multiple six-figure online businesses, Patrick Corsino finds a new passion in life to help fellow entrepreneurs to start and scale their own online business.
To be inspired and learn more about how to hack online business, please follow Patrick Corsino on Instagram at @thepatrickcorsino and subscribe to his YouTube channel at Patrick Corsino.