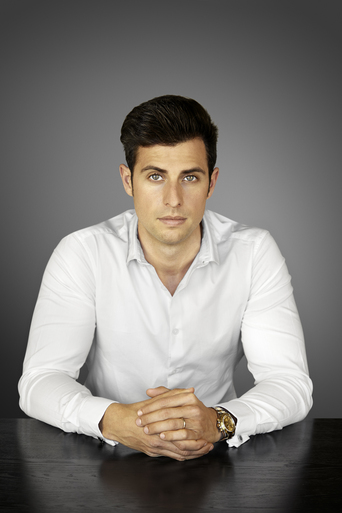 Are you looking to buy property in Spain or other parts of the world? Or are you looking for a serene place to invest and see your investment grow unbelievably? Barcelona proves better than others to let potential. It brings something unique to the international real estate market. The city prides itself on a well-performing economy and a healthy tourism industry. It is also one of the top 5 tourist cities in Europe and a leading tourist city in Spain. Foreigners love to live in Barcelona, and statistics show that the foreigners' ratio is currently 20% compared to 2% two decades ago.
Guillem Macia is one of the investors who have made a name investing in a great city. Almost 70% of his clients are already investing with him come from the U.S. And guess what? All of them are doing well. Guillem is the founder and owner of Will To Capital (W2C), a Real Estate investment platform specialized in real estate investments through different vehicles, including property development. He is based in Barcelona and offers very high returns on investments in the Spanish real estate market.
Here Is Why Everybody Loves Barcelona
Recently, Eixample Esquerra has been named the coolest neighborhood in the world by Time Out. It was also mentioned as the best European city for employees' quality of life by the European Cities monitor. But makes it to be loved?
Good Weather
As a coastal city in the Mediterranean, Barcelona and its metropolitan area have a Mediterranean climate. It experiences mild winters and hot summers. In the summer months, the Azores high dominates the weather. It is warm in the summer with average temperatures of around 28 degrees celsius.
Good Food
There is a variety of good food in Barcelona, ranging from local to foreign varieties.
Serene place
Barcelona has a 4KM of beaches and perfect connections with the rest of Europe and the world. It is also one of the best places for students with 2 of the best business schools in the world (Esade and Lese.)The city is located on the east side coast of the Iberian Peninsula. Its proximity to the Mediterranean Sea is why the summers are not as dry as in many other Mediterranean basin locations. These characteristics have made Barcelona a friendly and coveted place to be.
Strong Local Economy
The Port of Barcelona is the busiest cruise ship port in Europe, with more than 3M tourists entering every year. Coupled with Fintech and numerous startup companies, the company is experiencing huge economic growth.
The New Generation Tech-savvy
Barcelona has been the long time host of the largest mobile tech congress- the mobile world congress. Big companies like Amazon, Microsoft, Google, or Competence Call Centres like Facebook have a Barcelona base. This new generation of tech-savvy is what makes Barcelona their home.
Unique Architecture
When you walk the streets of Barcelona, you will intuitively identify a Gaudi building-they are unmistakable. Knitted in the unmistakable fabric, you will notice some unusual and well-known buildings of a single architect named Antoni Gaudi. Some of these buildings are; Casa Vicens, La Pedrera, Parc Güell (Park Güell), Palau Güell, Colonia Güell, El Drac de Gaudí at Finca Güell, Casa Batlló, Casa Calvet, La Sagrada Familia, and Cascada Fountain at Parc de la Ciutadella among others.
Favorable Market
Barcelona has a small market with a huge demand. Its demand is always higher than its supply. If you compare the city to other European cities like Paris, Milan, Amsterdam, or Berlin, lifestyle is cheaper. The city also enjoys a healthy property market and a strong residential market with prices not suffering too much from real estate market crashes.
Conclusion
Therefore, if you are looking for somewhere to invest, try Barcelona. Will To capital (W2C) is ready to help you receive considerable returns on your investment.